The world is becoming monotonous. Machines alike design, gadgets repeated functional, men are transformed into a uniform bearded crowd in narrowed trousers. To be different, you need to go back to the classics – in things and in behavior. Return.
For 20 minutes' drive fingers on the back of the model Aster Caviar Karung. If the "stroke his" bottom-up, you can feel a slight tingling scales snakeskin. Effective meditative exercise. It is easy to miss, as for this occupation will be held straightforward day. At their fingertips a lot of nerve impulses are transferred to different parts of the body. Barely reaches the brain. Calms him down. A little more – and is full of Zen. But the idyll violates the "ding". Calls personal concierge to greet the new owner of the smartphone and congratulate him on his "excellent buy." He did not know that the phone test, but we did and did not disappoint.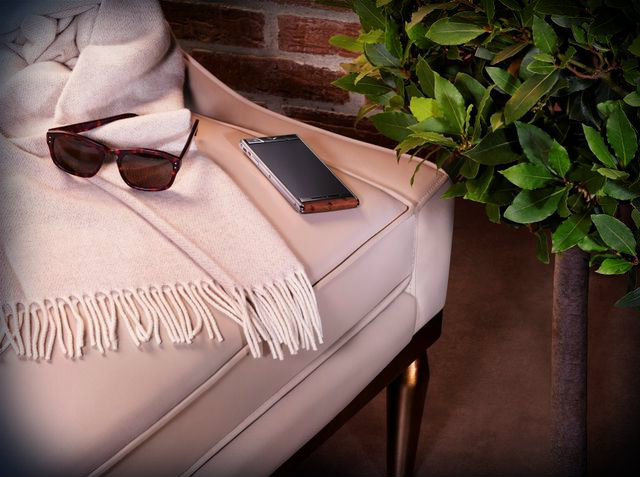 – You have 20 minutes to spare? – Ask the concierge named Victoria. – I have information for you. And I would like to discuss a number of issues, Mr. … how to treat you better…
20 minutes! What are we going to talk so much time? For 20 minutes at night can be reached from the outskirts of Moscow to the Kremlin, to go to a nearby coffee shop around the clock, enjoy tea, and still be a couple of minutes for it to run off to wash my hands. 20 minutes. Wow. Let's listen.
– You are given the level of service Concierge Service Dedicated. However, Dedicated concierge level at 20:00 Moscow time, and now it's midnight, so I'm with you. But I am also ready to help you in everything, you just tell me – Victoria for some reason began to defend herself though could easily pass for Dedicated-employee and no one would have guessed that she was not like that. Kept very professionally. And even laughed at a pair of flat jokes. Polite.
– Our services are available around the clock from anywhere in the world – continued to Victoria. – You can also use the service Vertu Life: for example, book golf polo shirts, business class flight on every opportunity you flight or space in the VIP-box on the stage of "Formula 1".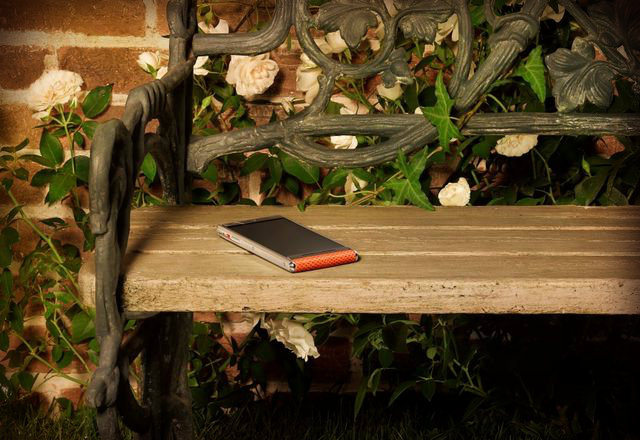 It became clear why the conversation will take at least 20 minutes. While it will list all available Vertu owner privileges, you can manage to cook dinner and even start eating it. Although there is a cook – because you can immediately book a table at any restaurant at any time. By the way, from the variety of proposals we are most interested in a trip to a mini-submarine. Very authentic, given that it was the illustration of yellow. Decided to postpone until later.
– What now there is hope and jobs? – Finally asked Victoria.
– We need time to think. You still do not sleep? Let's call each other in an hour – and even a couple of minutes, we said goodbye.
This time we did not torture concierge service, though the level of dedicated, and staged a ruthless test of endurance.
We use the phone as long as he did not sit down (it took about 20 hours with a break for a nap). Throwing it with a three-meter height onto concrete (with three: let go into free fall, gave acceleration, tossed up and watched as the machine returns to the earth). Carried in the pocket of tight jeans and squatted at every opportunity.
View from Vertu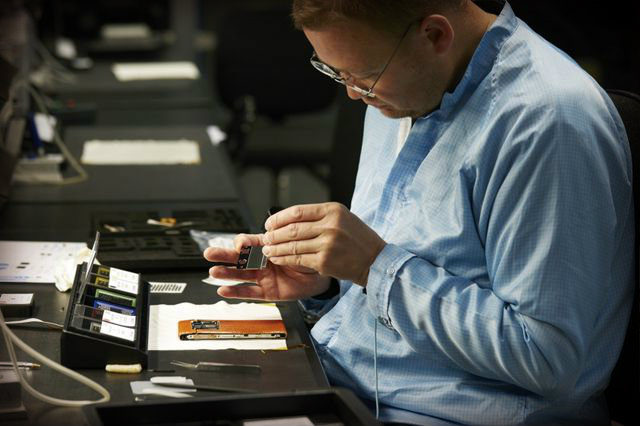 Even forgot it in the taxi and left the bar in a cafe. And in all cases, the phone remained intact and untouched. He is invaluable. Piece of art survives in all scrapes to show and prove to everyone: there is in the world expensive things that have a little more than a collection of gemstones, titanium, and pathos. Have something intangible – that does not stick out, but felt.
I must say that in comparison with the Signature Touch smartphone Aster seems easier and more ergonomic (although with such finishes the word touch is more suitable under test unit). Overall Aster more modern predecessor. Vertu is finally defeated the main enemy of the classical tradition – naphthalene. Her phone to keep pace with time, periodically stepping on his heels.
Although in our time, when mankind learned to talk to machines and microwave, and space flight became the same thing every day, like a trip to the kebabs, very hard to believe that somewhere in the world there are people and make phone manually. We can say, according to old recipes. No, not even phones and smartphones.  Smartphones that are capable of more than personal computers. Devices that store data safer than a bank or in your own head. Gadgets, opening one button more doors than any electronic lockpick.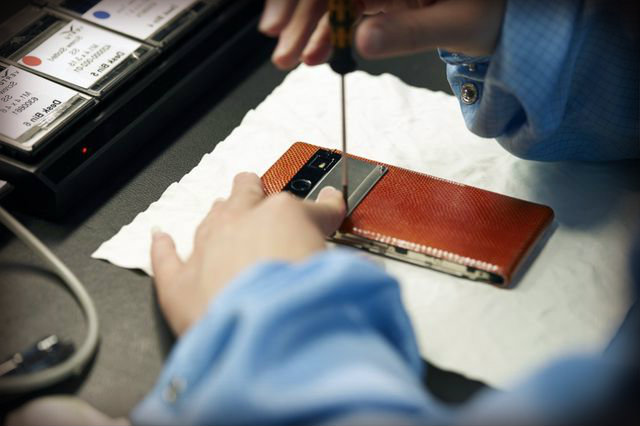 When we arrived at the manufactory Vertu in Hampshire, not far from London, before us is the following picture: the master sat phone and were part of different sizes (some were 1 mm in diameter). We finally saw that smart phones Vertu – this is the work … well, it was done, period.
These miracle of technology available in a limited edition, updated every six months and are sold worldwide. Exclusivity and secrecy, combined with innovation, draws us ever since the push-button versions of Vertu Signature, which, incidentally, is still successfully published and sold. Now we have Aster and thought: what next? But then he drove that thought, the reason your finger on the back of the phone.
Rectangular. Black. Clear. Men'S. Mostly brutal. Take the same Aster, but covered with bright skin – it is a little different. Elegant. Thin. Friendly. Both men and women (except that the variant with fuchsia lining – here the character immediately clear).
Aster get a universal (by the way, it is presented in six colors and seven finishes) – and this is one of its main advantages. Pretty expensive thing you always want to criticize, to find flaws in it, but now we want to move your finger on snakeskin and think about in what restaurant we book a table in whatever country to buy tickets using our advanced concierge.
With Vertu we find ourselves in a world where there are no problems, conflicts and desperate situations – they decide for us phone collected near London master. Manually.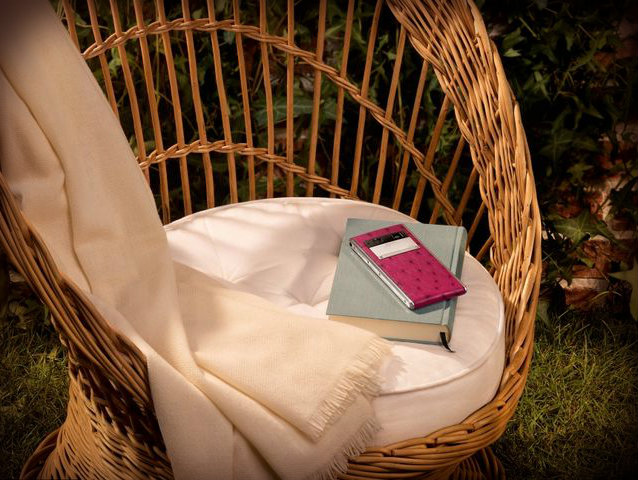 Aster, perhaps the most stylish smartphone in the lineup. Its design is very simple and at the same times the most elegant. By the Android operating system, we have become accustomed, whatever the reviews about it. This phone is finally puts an end to all the talk about vulgarity and bad taste expensive trifles. Aster – not idle rich and for the rich idlers. He is a serious, comfortable, stylish and friendly. It is designed not to impress, but to be useful. And when use becomes the main criterion of quality is not so important that there is on the rear panel: leather sea snake, ostrich or calf. The important thing is that you can count on him. What we actually did.
Crash-test was held successfully. A taxi driver and bartender returned to us forgot unit without further ado. Because Vertu – both purebred cat with a collar, he still comes back to the owner. Or return it. Because the owner had one.
An hour and twenty drive fingers on the back of the model Aster Caviar Karung. Tingling scales snakeskin. Effective meditative exercise. "Tink!"
Call back.
Body Parts
That gets the owner of Aster except, in fact, possible to call?
If someone asks, "And what is this so special Vertu" – you will have a maximum of arguments. Here they are:
– Screen of polycrystalline sapphire 5th generation, protects Full-HD-display;
– Speaker Vertu, supplemented surround sound Dolby Digital Plus with stereo speakers;
– 13-megapixel camera, certified Hasselblad;
– 4-core Qualcomm Snapdragon processor 801 with a frequency of 2.3 GHz, which guarantees high speed smartphone.