We continue to review the most popular smartphones of 2018. VIVO X21 is the first phone with built-in display fingerprint reader. Another features of this device is beautiful design and great cameras. So, we review a smartphone from Vivo and find out its advantages and disadvantages.
[affcoups template="list" id="27315″]
ViVO X21: Unboxing
First of all, let's start with the package. It is well known that ViVO is the only smartphone brand that sponsors for World Cup 2018 and Vivo X21 as well. So the package is really interesting. It comes with a phone screen and logo of FIFA World Cup 2018 on the front side.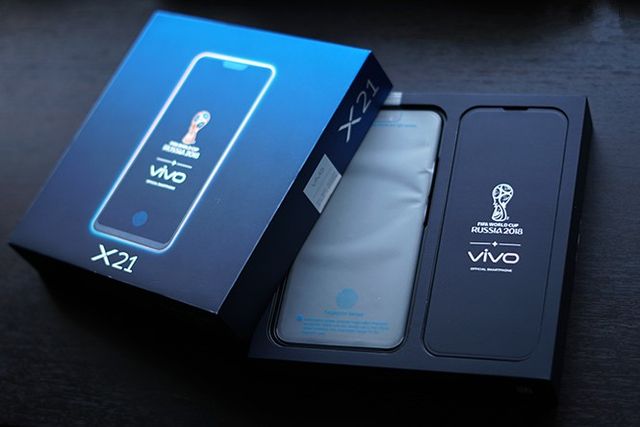 When you open the box, you will see the smartphone. The full package includes:
ViVO X21 phone
Silicone protective case
User manal
SIM needle
Power adapter
MicroUSB cable
Headphones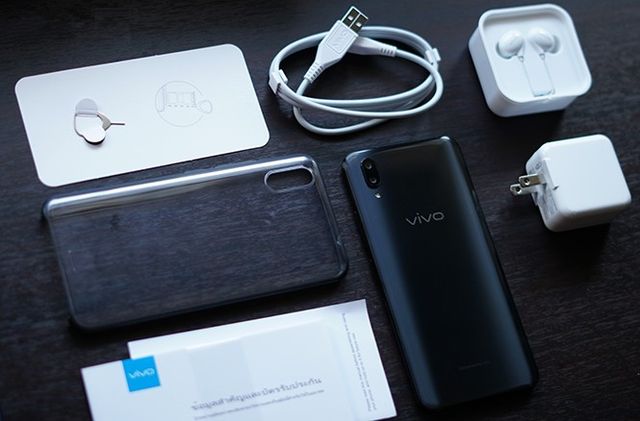 The design of smartphone is the same as on the box. Vivo X21 has dark grey edges. It looks very beautiful and expensive.
Vivo X21: Display
Unlike Vivo V9, new smartphone comes with full display with very thin bezels on sides. The screen diagonal of this model is 6.28 inches, FHD+ resolution and 19:9 aspect ratio.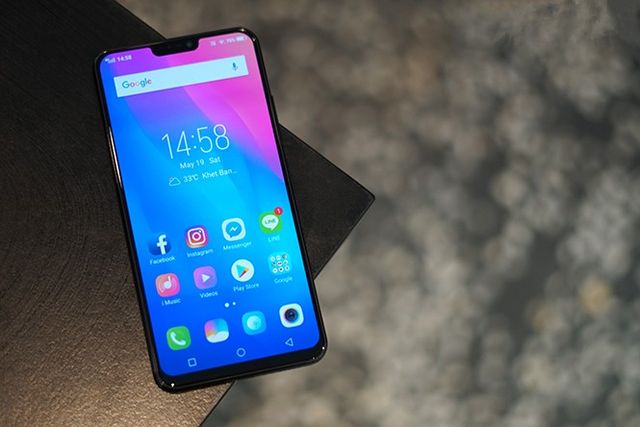 The smartphone has SUPER AMOLED panel, which is sharper and brighter than IPS. The colors are very beautiful, while the viewing angles are good.
ViVO X21: Design
Vivo X21 is not longer and not narrower than other models. If you look at the image below, the notch has not come down to the bar of Play Store apps. So, it is quite small.

The notch of Vivo X21 is the same as V9. It has a light and proximity sensors. The center speaker is a conversation. Of course, there is 12-megapixel front-facing camera.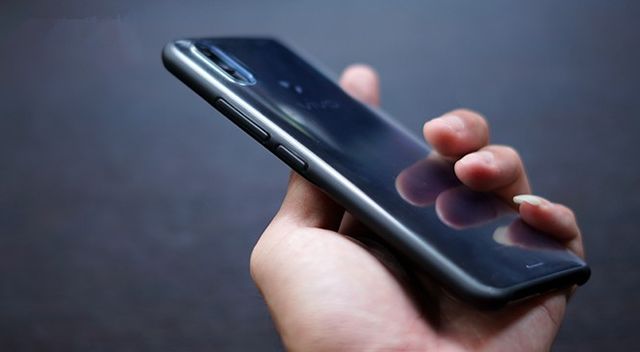 The material is more luxurious than V9, because Vivo X21 comes with a curved glass to comfortably hold the phone in one hand. The surface is very glossy, but it is nice to touch and it looks very good.
The rear camera is located in the left upper corner. The camera has a resolution of 12 + 5 megapixels. Also, there is flashlight.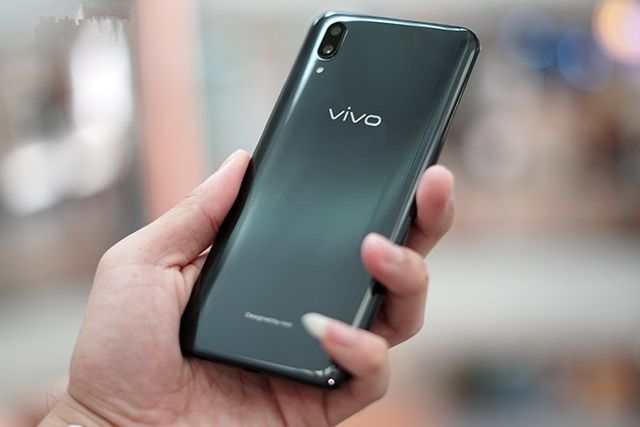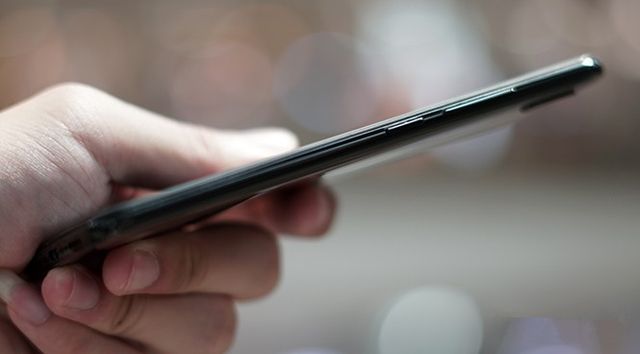 The frame has a slightly curved angle. The thickness of body is only 7.4 mm.
On the right side there are two buttons: power and volume rocker.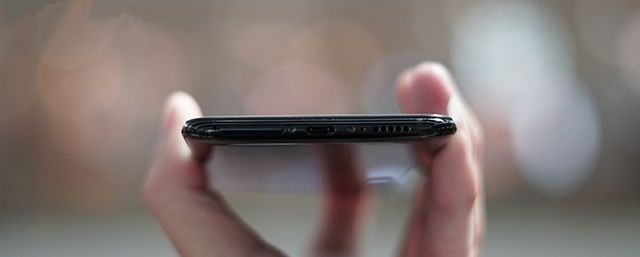 Below there is a SIM card slot, a microUSB connection port, a microphone, and a main speaker. It is strange to move the SIM slot to the bottom.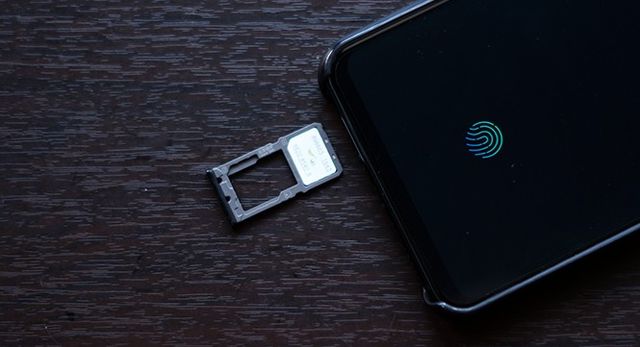 The SIM tray is a hybrid. You can use it for 2 SIM cards or one SIM card and microSD memory card.
3.5 mm audio jack is on the top side. It is very good that manufacturer leave it, because there are only few flagship phones with audio jack.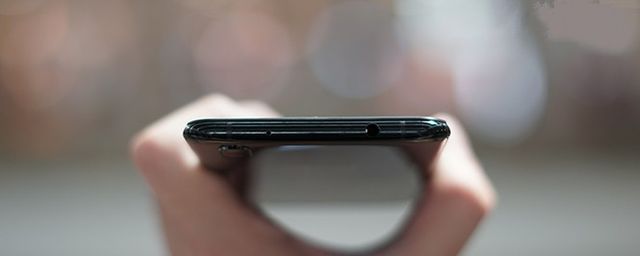 As you may notice, there is no fingerprint reader on the front or back panels. ViVO uses the latest technology to hide the sensor under the screen. You will not see the fingerprint reader until you set it up.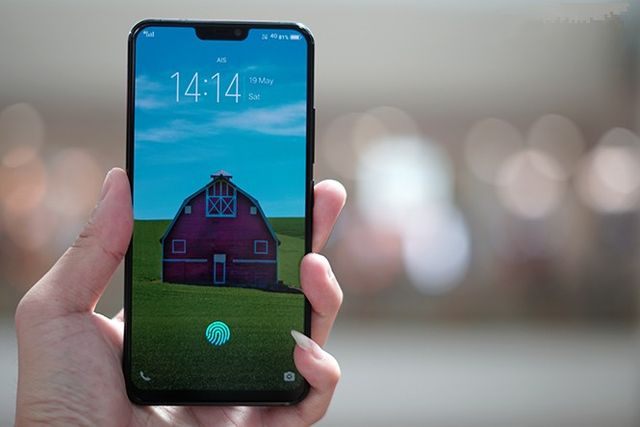 So, if the design of Vivo X21 is not different from V9, then materials and components look better, because it is flagship versio. The screen received Super AMOLED panel instead of IPS, while the back cover is a mirror.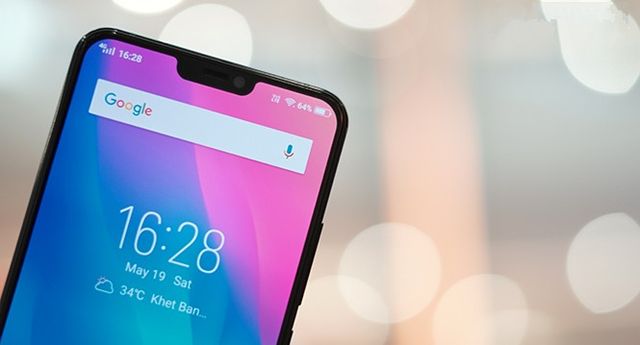 ViVO X21: Specification
Android 8.1 Oreo with FuntouchOS 4.0
Super Amoled screen size 6.28 inches FHD+ resolution (2280 x 1080 pixels) 19:9 aspect ratio
CPU Snapdragon 660 AIE Octa-core 2.2GHz
GP Adreno 512
6GB RAM
128GB ROM
Up to 256GB MicroSD
3200 mAh battery
Fast Charge Support
12 megapixel front camera f/2.0
12 + 5 megapixel rear camera f/1.8 + f/2.4
Supports fingerprint reader under the screen.
Supports dual SIM (Hybrid SIM tray)
Hi-Fi Audio (AK4376A)
154.5 x 74.8 x 7.4 mm
weight 156.2 grams.
Vivo X21 received new chipset Snapdragon 660 AIE (Artificial Intelligence Engine) instead of Snapdragon 600. Also new smartphone has 6GB of RAM and 128GB of ROM. It's not much different from V9, but both of them are flagship smartphones. As you know, top brands often use Snapdragon 600 Series as chipset.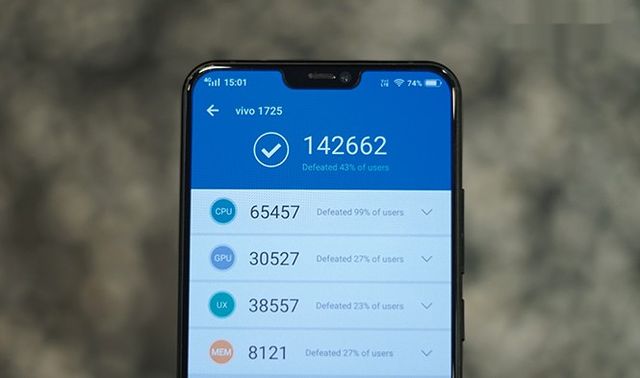 ViVO X21: Performance
It's time to test the performance of new smartphone. The mid-range Snapdragon 660 AIE processor is powerful enough for everyday tasks. The AnTuTu result shows 142662 points. It is really very good.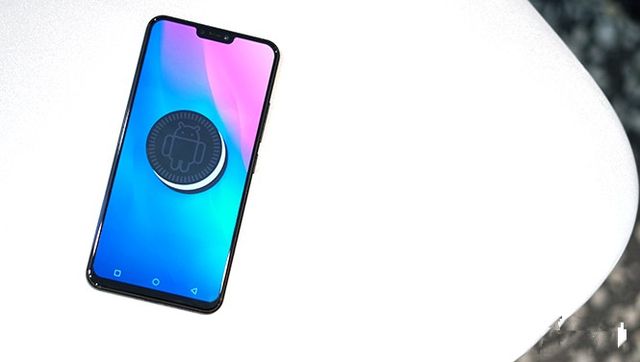 ViVO X21: OS
ViVO X21 comes with the latest operating system Android 8.1 Oreo and FuntouchOS 4.0 user interface. The interface is similar to the previous model, but now it is Oreo version.
In terms of updates, we believe that new phone will receive updates for several years. Right now Vivo X21 participates in Android P Beta Program.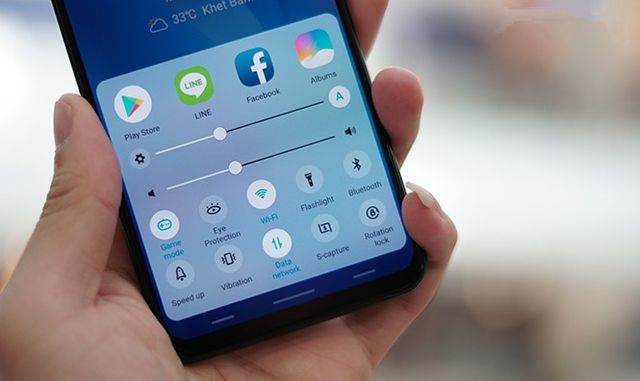 The nitification bar is to drag from the top down. There are shortcuts to turn on/off Wi-Fi, Bluetooth, etc.
You can close the control buttons on Natification Bar and use Gestures to swipe the finger instead. If you want to open the Toggle Switch, then swipe from the center to Home, swipe up from the right to reverse. And hold your finger up for a moment to call Recent App page.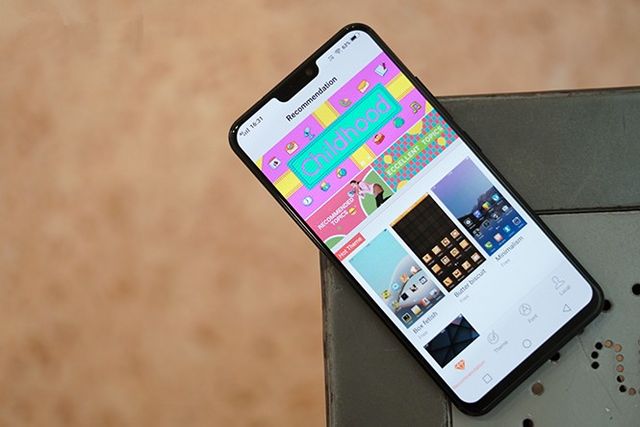 There are also different themes available in iTheme app.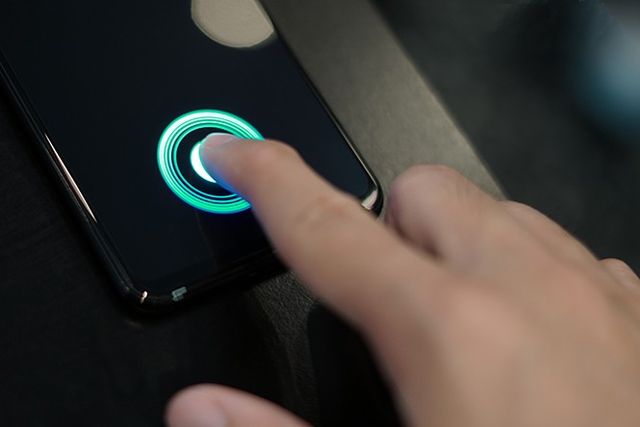 ViVO X21: Features
The highlight of Vivo X21 is new fingerprint scanning technology at the bottom of the screen. First of all, we need to set up the fingerprint recognition. (Settings> Fingerprint, Face and Password). The system will let you put finger scan contact many times to be remembered in the actual use.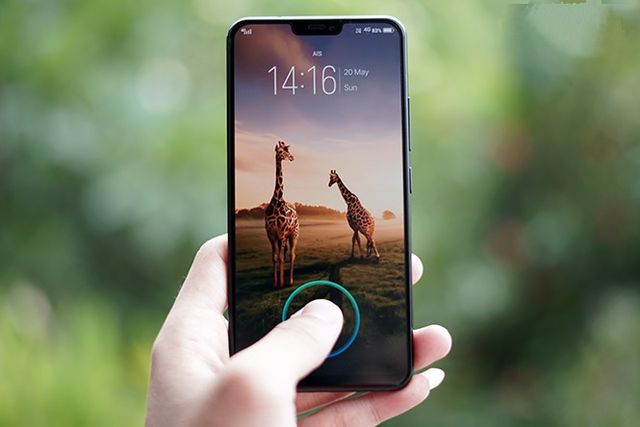 Just set up a finger icon that we are waiting to emerge. On the lock screen the icon of fingerprint appears. You should hold your finger for a moment and then unlock the phone.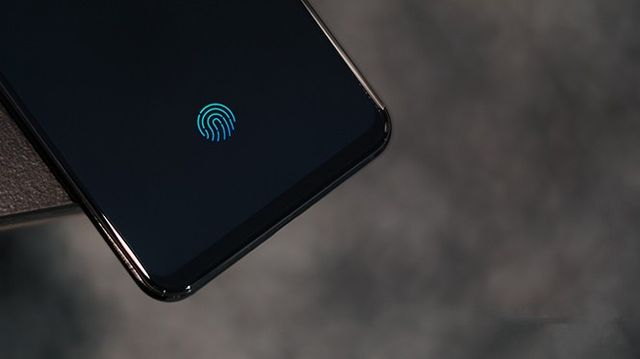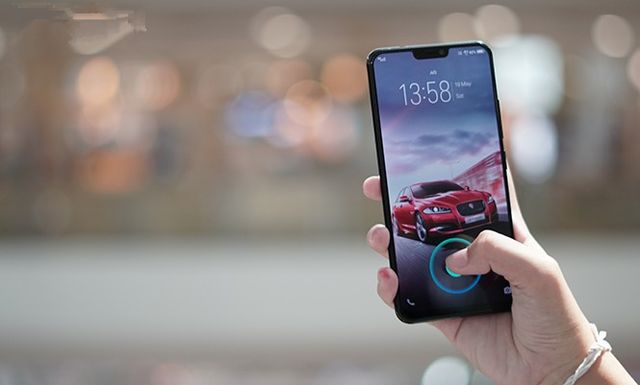 As for the speed of fingerprint reader, it is not that fast, we've used on previous generations. We have to wait for 1 second to unlock the phone.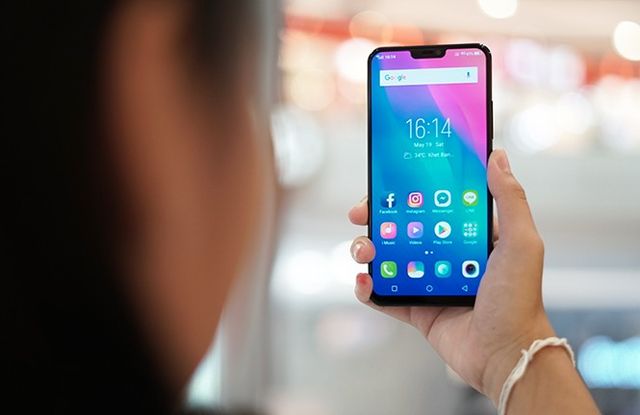 In addition to the high-end fingerprint scanning system, ViVO also has a face unlock system on this model. The face scan system works very quickly. Who thinks that fingerprind reader will be a bit slow. You can use both technologies.
ViVO X21: Entertainment
For the people who want to know about entertainment should be very interesting to hear about display of Vivo X21. As you know, the new screen will make viewing content more vivid. Of course, you can watch YouTube videos on full screen (stretched to full screen).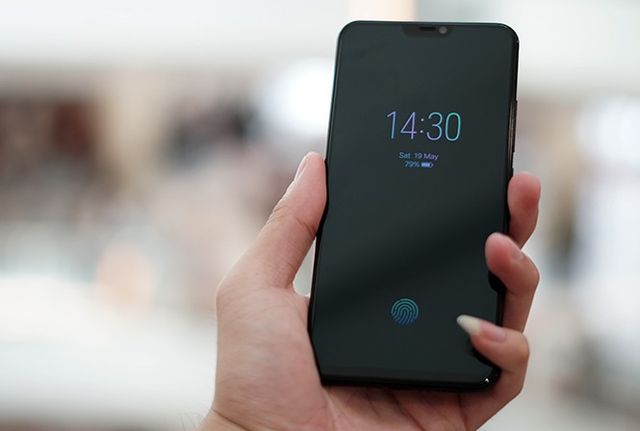 The screen with Super Amoled panel is very good, colorful and high-quality.
To be honest, some apps do not support full screen, but ViVO has a solution for this problem. In the screen settings menu you can choose the option to take full screen to the edge. Here are the settings: Settings> Display and Brightness> Third-party app display ratio.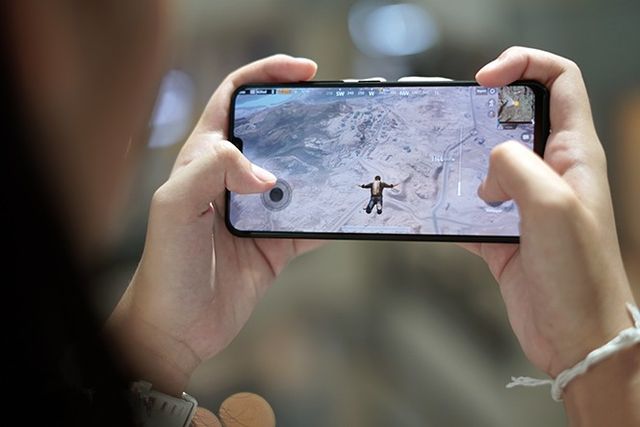 Always On Display is also available. Thanks to Super AMOLED Panel, the black display is good and save energy. You can go to Settings> Lockscreen> Always On Display. Then you will see time and even fingerprint reader icon.
ViVO is famous for its high-quality sound systems. Vivo X21 comes with Hi-Fi sound chips AK4376A. It allows to listen to music through the headphone with high-quality sound. Thanks to 3.5 mm audio jack, you can use headphones. Also there is loud speaker. It's a pity but there is only one speaker, so the sound is not stereo.
Vivo X21: Gaming
The smartphone doesn't have any problems with games. The powerful processor Snapdragon 660 AIE is enough to play any games from Google Play Store. By the way, Vivo X21 has Game Assistant system with not disturb function while playing games.
We played the most popular and powerful Android games, such as PUBG mobile and POV. Vivo X21 copes with them perfectly on high graphics settings.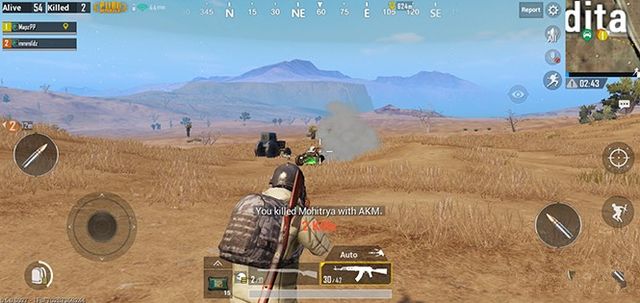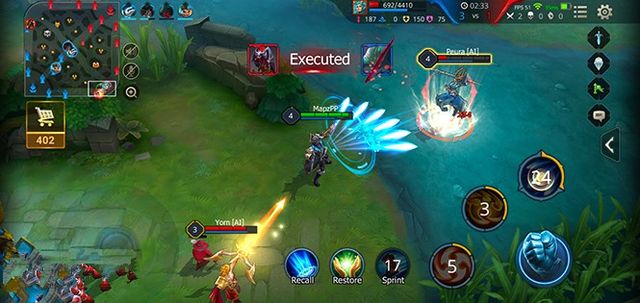 ViVO X21: Camera
The camera is one of the highlights of ViVO X21. There is 12 megapixels front camera with AI Beauty or Depth Effect.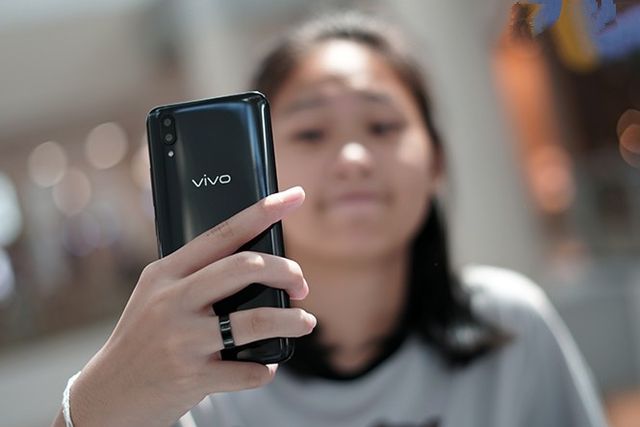 Below there are sample photos from Vivo X21's camera. Obviously, the camera smooths the face very good. AI Beauty effects help adjust the level of smoothness to be more realistic, add AR Stickers, and others.
As for the rear camera, there is 12 megapixel main sensor + 5 megapixel secondary sensor with Auto HDR mode to take photos in all light conditions without the need to change the mode.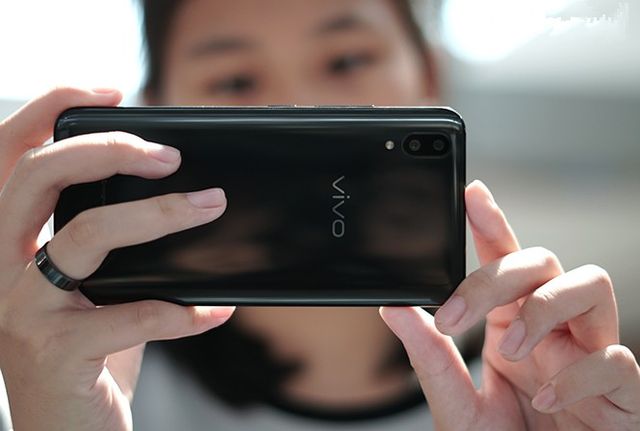 In portrait mode, you can press the top icon to select the background blur mode. After shooting, you can also change the blur level.
However, Vivo X21 has amazing Auto mode, so I didn't change modes for myself. Auto HDR works well with Portrait photos too.
ViVO X21: Battery
Finally, some words about battery. The smartphone has a capacity of 3200 mAh. The battery life is about one day. The smartphone supports Quick Charge technology from Qualcomm, so Vivo X21 will chage for about 1.5 hours.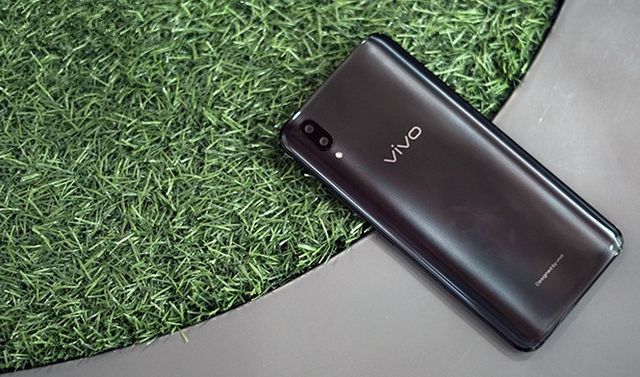 ViVO X21: Price
The price of ViVO X21 starts from $540. It is already on sale, so you can buy it right now from Chinese online store, such as GearBest.
[affcoups template="list" id="27315″]
ViVO X21: Conclusion
ViVO X21 is the next flagship smartphone from ViVO with some very interesting features. It has elegant design with high-built quality, Full View display with thin bezels on sides. Snapdragon 660 provides very good performance for any Android games and everyday tasks.
Another highlight of new Vivo phone is built-in display fingerprint reader. Today only few smartphones can boast this technology. In general, Vivo X21 is very interesting flagship smartphone.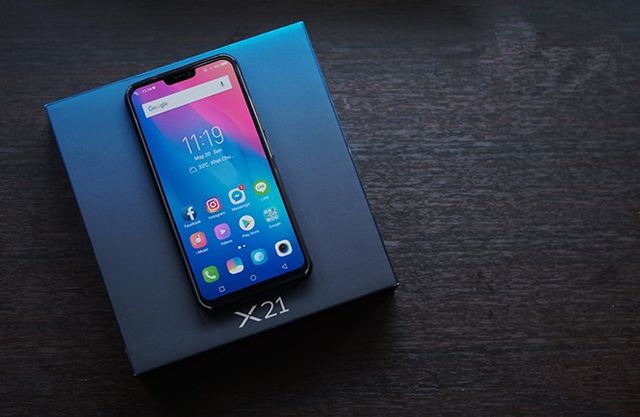 Pros:
Super Amoled 6.28-inch display.
Snapdragon 660 AIE chipset.
12MP front camera.
128GB internal memory with MicroSD support.
Built-in display fingerprint system.
Face scan system.
Cons:
Fingerprint scanner is not as fast as the old system.
No notification LED.
Vivo X21 Video Review
Source: vivo