In a week, on March 19, there will be an official presentation of Vivo X27. The new smartphone will have a retractable front camera, Super AMOLED display, a triple camera on the back and fast charging support.
According to rumors, Vivo X27 will be available in two versions. The main difference between them will be in processor and location of fingerprint reader.
Today we will make the first review of Vivo X27, and compare it with Xiaomi Redmi Note 7 Pro. By the way, yesterday the new smartphone Xiaomi was officially introduced in India, and it is already available for sale.
Vivo X27: Design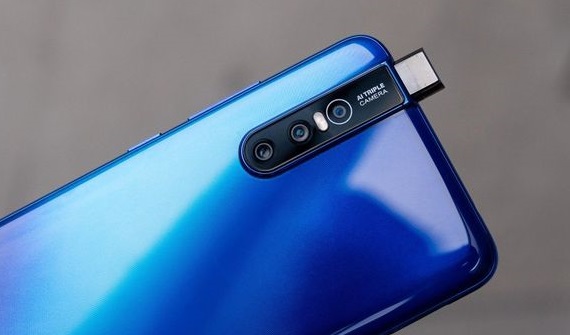 As for design, Vivo X27 and Redmi Note 7 Pro are very different. Both smartphones have 6.3-inch display and vertical position of main camera on the back panel. Perhaps these are all common features in design of these phones.
Vivo X27 is equipped with Super AMOLED panel and resolution of Full HD+, 1080 x 2316 pixels. The aspect ratio is 19.5:9.
Redmi Note 7 Pro uses IPS LCD panel with a similar resolution – 1080 x 2340 pixels.
As you know, AMOLED display has more contrast colors and  better image quality, so Vivo smartphone has better screen than Xiaomi device.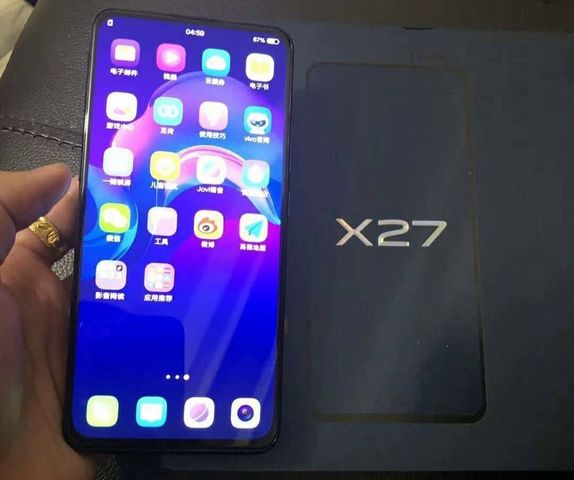 The top and side bezels around Vivo X27 display are very thin. The bottom bezel is slightly thicker than the other three, but it is still thinner than many other mobile devices.
The earpiece is located in the top bezel. As we wrote earlier, Vivo X27 has a retractable front camera. We should note that it is a little wider than other smartphones.
On the bottom of the smartphone is microUSB 2.0 port, while on top – 3.5 mm headphone jack. We know that many people will disagree with us, but 3.5 mm jack is not necessary today, because wireless Bluetooth headphones are very affordable and convenient. We don't like wires!
The slot for dual SIM, as well as physical buttons are located on the side faces.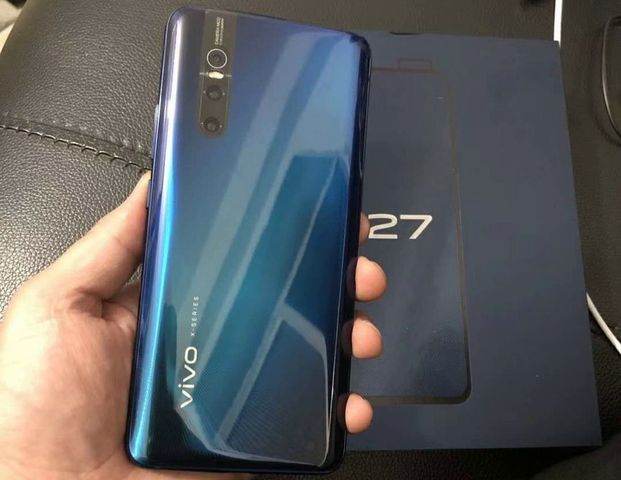 Now let's look at back panel. The main camera is located in the left corner. The triple camera is not something special for 2019, but design of Vivo X27 camera really attracts attention. This is a good idea, because the back panel of new Vivo smartphone is not similar to any of its competitors.
LED flash is located between the main and two other sensors.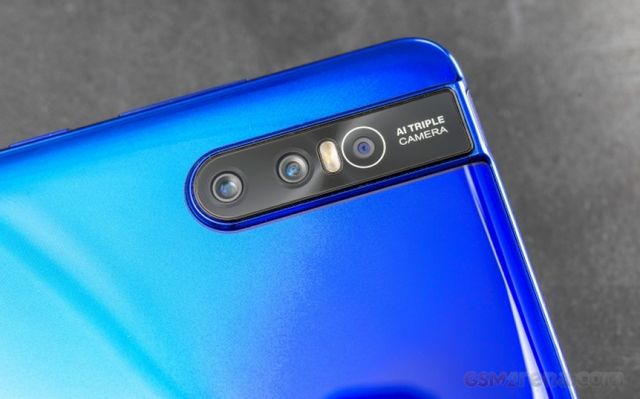 As we said before, Vivo X27 will be available in two models. The difference between them is in location of fingerprint scanner. The older model will have a fingerprint sensor under the display, while the youngest version will have it on the back.
Vivo company logo is not placed horizontally, as in previous smartphones, but vertically.
The weight of the smartphone is 186 grams, while the body thickness is only 8.9 mm. We don't know dimensions and case material, but the back panel looks like a glass.
Vivo X27: Performance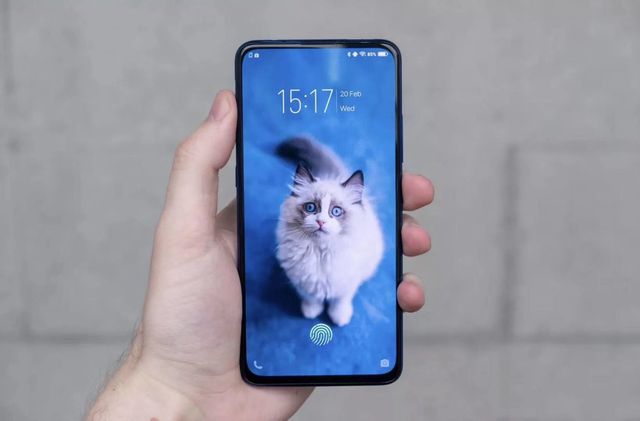 Another interesting feature of Vivo X27 smartphone is processor. The younger version, like Redmi Note 7 Pro, is powered by Snapdragon 675. This processor is often used in mid-range phones.
The older model will have Snapdragon 710 processor, which consists of four Kryo 360 Cortex A75 cores with a clock frequency of 2.2 GHz and four Kryo 360 Cortex A55 cores with a frequency of up to 1.7 GHz. The processor uses much less battery power when playing games or watching videos than previous Qualcomm chipsets. It also offers excellent performance.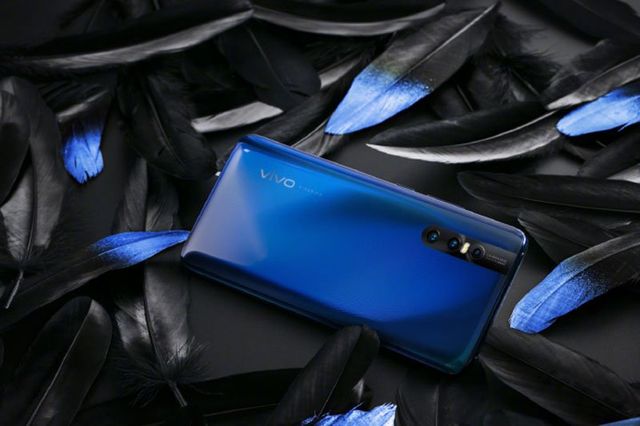 Both models of Vivo X27 have the same amount of memory: 8 GB of RAM and 128 GB of internal memory. You can also use a memory card up to 256 GB.
If we talk about battery, Vivo X27 and Redmi Note 7 Pro have the same capacity – 4000mAh. On the other hand, the new Vivo device supports fast charging of 22W, while Redmi Note 7 Pro is only 18W. In other words, Vivo smartphone charges faster than Xiaomi device.
In addition, the older version of Vivo X27 has energy efficient processor, so the smartphone will run longer on a single charge.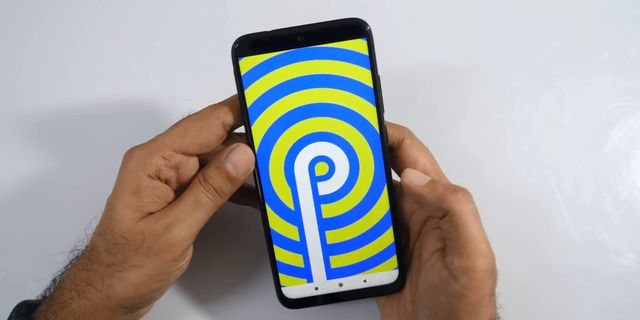 The smartphone runs on the latest version of Android 9.0 Pie operating system with Funtouch user interface. Vivo X27 supports NFC for contactless payments, as well as Bluetooth 5.0 and Wi-Fi 802.11 a/b/g/n/ac wireless connections.
Vivo X27: Camera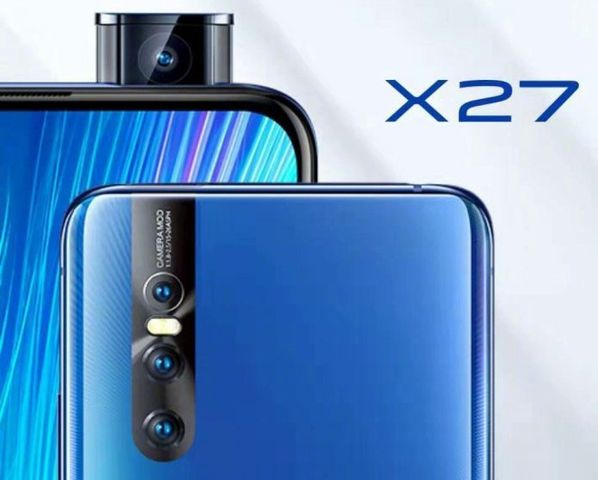 The manufacturer paid a large attention to the main and front cameras of new smartphone. The cameras have a recognizable stylish design and good sensors.
The rear camera consists of three sensors. The main sensor is 48-megapixel Sony IMX586 with f/1.8 aperture, the second camera is 13MP ultra-wide and a third sensor of 5MP for making depth effect. The camera supports HDR, panorama mode and shooting video in 4K resolution at 30 frames per second.
Redmi Note 7 Pro has weaker cameras. The main camera consists of two sensors of 48MP and 13MP. The front camera has 13 megapixel sensor.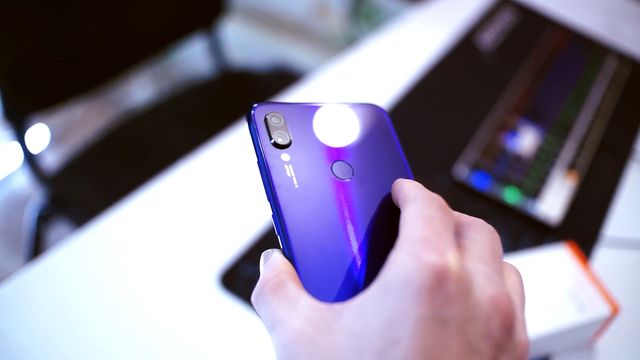 The front camera of Vivo X27 has a resolution of 16 megapixels. It's too early to talk about the photos quality, because Vivo smartphone has not yet gone on sale, and we haven't seen real images.
Vivo X27: Price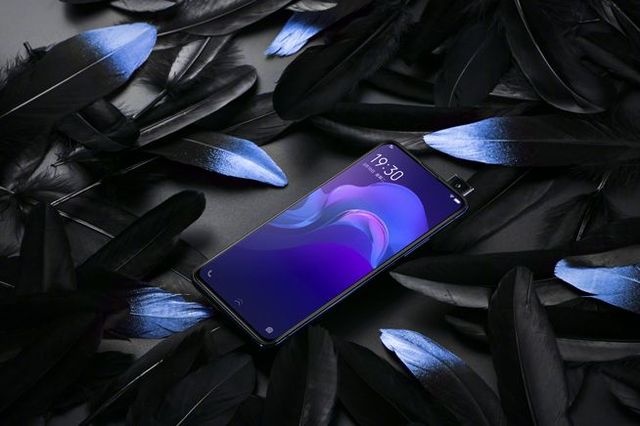 Judging by specifications and the first images, the Vivo X27 is a very interesting smartphone. It has a retractable front camera, a unique rear camera design, a bezel-less display and fast charging.
You can also choose a younger or older version of Vivo X27, which differ in processor and location of fingerprint scanner.
We still have to compare the main factor when choosing a smartphone – price. In India, Redmi Note 7 Pro smartphone is priced at $200. We still do not know the official cost of Vivo X27, but according to rumors, the price of a younger version with Snapdragon 675 processor will be $475. The older version on Snapdragon 710 will cost $535.
As you can see, the price difference between Vivo X27 and Redmi Note 7 Pro is huge. Should you overpay for better camera and faster charging? We cannot say. Most likely no. Draw your own conclusions after the official presentation of Vivo X27.
Source: gsmarena