Win the competition in thickness devices have a razor blade company Vivo, of course, could not, but it has left behind all other smartphone manufacturers, preparing for release in the light of the thinnest mobile device. The name of this "miracle" – Vivo X5 Max. Rumors of its output went for a long time. The main thing that has been said about the Vivo X5 Max: the thickness of the device is just 4.75 mm. Needless announcement of this kind could not help but attract attention, and even hit the market X5 Max only in 2015, interest in the device has not diminished, at least a year.
The announcement of the creators of the device, apparently, was not enough, so they decided to "warm up" the interest in the new "live" photographs that allegedly leaked to the Internet without the knowledge of the manufacturer.
Vivo has created the world's first smartphone with thickness less than 4 mm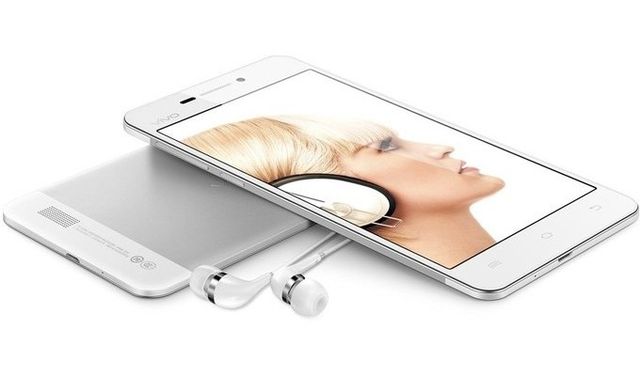 The picture shows an unknown photographer measures the thickness Vivo X5 Max and her figure is shocking. The fact that the thickness does not X5 Max 4.75 mm and 3.98 mm. Much more interesting just what the creators of the smartphone could "squeeze" in its design standard 3.5-millimeter headphone jack. For comparison, the creators of the notorious smartphone Oppo R5 with a thickness of 4.85 mm, were not able to solve this problem and prefer standard connector system wireless headset.
With regard to the technical characteristics, the Vivo X5 Max will run on MediaTek processor with a frequency of 1.7 GHz. The device will have 2 GB of RAM, two cameras 13 and 5 megapixels, and the screen is 5.5 inches, which supports the resolution of class Full HD. As for the cost Vivo X5 Max, then this is still not announced. Know the price, as well as variations in device design, will be only after the New Year, the representative of the manufacturer.