Attention, spoilers!
Bring to your attention a few interesting photographs of actors from the TV series The Walking Dead. In a photo shoot for the magazine EW,dedicated to the upcoming release of the fifth season of the zombie drama channelAMC, Norman Reedus attended, Andrew Lincoln, Steven Yuen, Lauren Cohen, Danai Gurira and actors who are fortunate enough to depict "walking." 
In the fifth season, we are waiting for continuation of the story in the new location of the group of survivors, whose inhabitants seem to hide a lot of surprises. Suffice it to recall that the first episode will be called «Vault no" .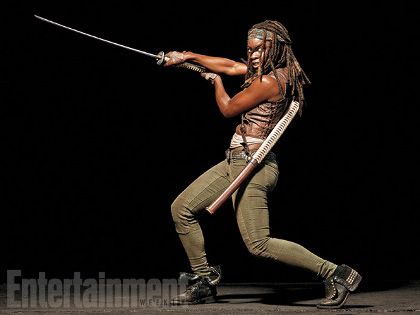 In addition, EW has recently unveiled a photo frame, which shows the new character played by Seth Gilliam, well-known for his role as Sergeant serialomanam Carver of "Wiretapping» (The Wire). The fact that the creator of The Walking Dead by Robert Kirkman, is a big fan of police drama "The Wire" and decided to put on his show as much as possible out of her actors. So, from The Wire in The Walking Dead already moved Chad Coleman (as Tyrese) and Larry Juilliard ml. (Bob).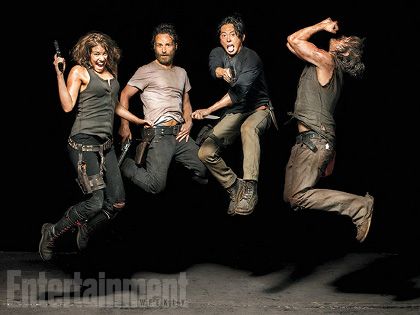 As for the character Gilliam, little is known about him. Judging by their clothes, Seth play preacher Stokes: the original comic on which the series is removed, this character has appeared just about at this stage of the story.
Recall that the The Walking Dead get back to us on October 12.