Area will take the Russian architects of Buromoscow, park – Italian Office LAND Milano SRL.
Yesterday were named winners of two major architectural competitions for reconstruction and creation of Triumph Square Park at Khodynka.
Triumphal Square will be engaged in the reconstruction of Russian architects of Buromoscow, which account for renovation Oaks Park in the north of Moscow and several notable projects in the regions. Under the proposed project space for pedestrians on Triumph Square will be separated chestnut and linden alleys. Also here will square of lilac, enclosed in a classic rectangular colonnade. On a plot near the hotel "Beijing" will appear underground parking for 200 parking places itself Zamosc area granite.
"For this project, is not so important content, Arc area rather should be a quiet place in the roaring metropolis, – said at a press conference the head of the Department of Culture of Moscow, Sergei Kapkov. – Here are the Concert Hall. Tchaikovsky, Satire Theatre, Theatre Moscow City Council – it is already three thousand visitors a day. Add to this the metro station and a huge residential area around. "
Recall that the tender for the reconstruction was carried out in an emergency time, the design and construction authorities have allocated only six months. According to the chief architect of Moscow, Sergei Kuznetsov, stroll through the area will be updated at the end of this year.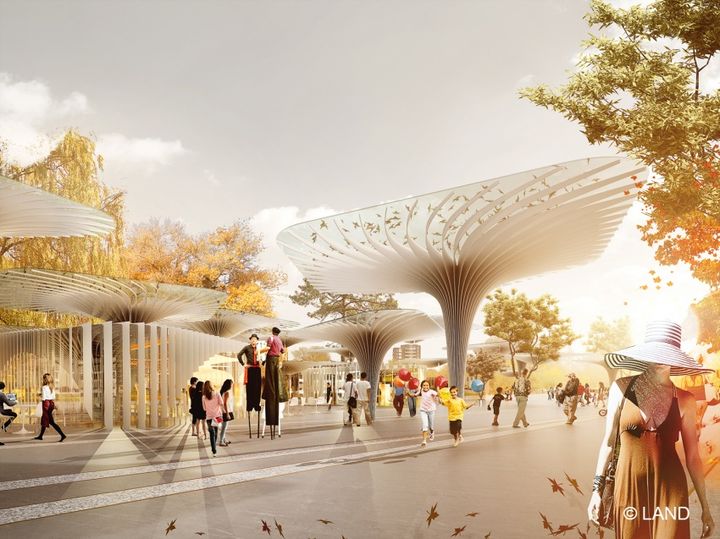 Competition for the construction of the park on Khodyn area, in turn, won the Italian Bureau LAND Milano SRL. The dominant feature of the new park should be the new building of the NCCA, which is built in 2018. For the year on the site of an abandoned airfield planned opening of a new subway station. The authors of the project, the Ice Palace of Arts will park: here built open-air amphitheater, musical concerts and the tower for a few more sites for public appearances. For more information about the park at Khodynka read in Friday's issue of the newspaper.
Follow us in social media: