At the beginning of April 2019, XGIMI presented its new projector called XGIMI MoGo Pro. Unlike the previous model XGIMI H2, which is designed for home theater, MoGo Pro is a portable projector for using anywhere: at home, office, school, university, and even beach or park.
XGIMI MoGo Pro is a compact portable projector with a brightness of 250 ANSI lumens, support of 1080P native resolution, as well as project image from 1 to 9 meters. Also, MoGo Pro is equipped with built-in speaker by Harman-Kardon and operating system Android TV.
Let's make the first review of XGIMI MoGo Pro projector, and, as usual, let's start with design.
XGIMI MoGo Pro: Design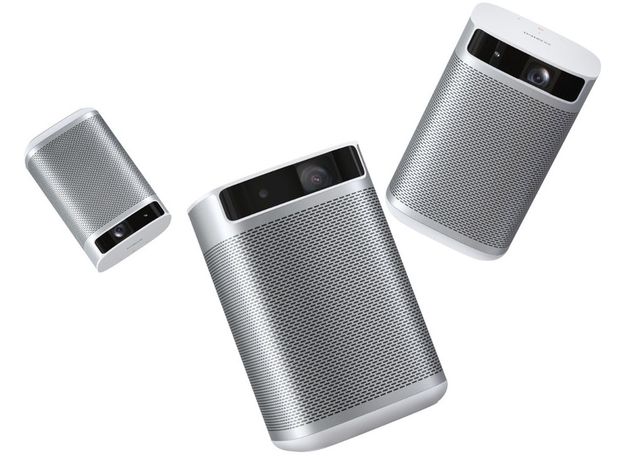 The new projector has a simple and nice design. Of course, the main feature of XGIMI MoGo Pro is compact size. The dimensions are 146 x 105.5 x 94.5 mm. Now we understand why MoGo Pro is called a portable or pocket projector. It fits easily in your hand, jacket pocket or backpack. Thus, you can use the projector not only at home, but also in the park or friend's house.
The weight of new projector is only 900 grams.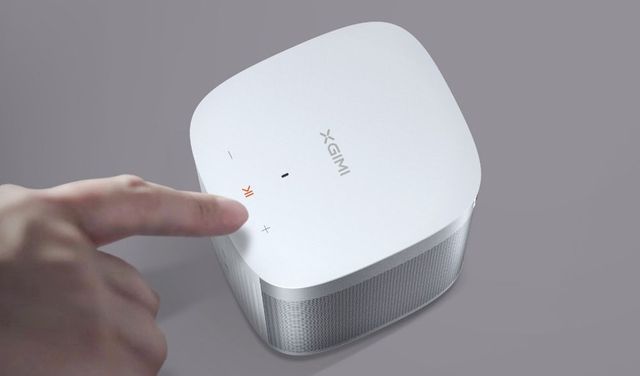 XGIMI MoGo Pro is available only in gray color. The control buttons are located on the top panel. Also, there is a small XGIMI logo and LED indicator.
As usual, projector lens and autofocus are located on the front panel, while three sides are occupied by speaker grid. The sound system consists of dual speaker and subwoofer.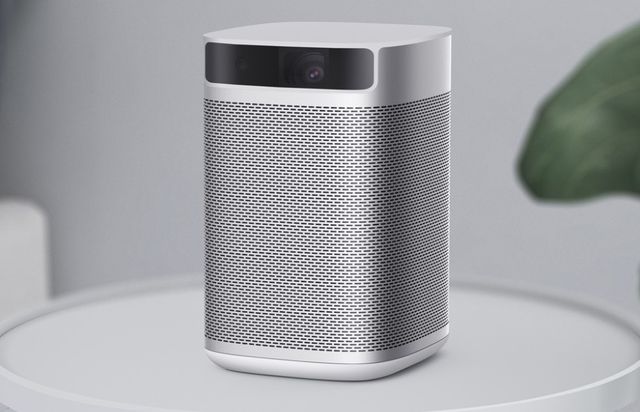 All the ports are on the back, as well as a round power button. There is USB 2.0, HDMI, 3.5 mm audio port and power connector on the rear panel.
The tripod hole is on the bottom of XGIMI MoGo Pro, but it does not ship with projector. Tripod is sold additionally.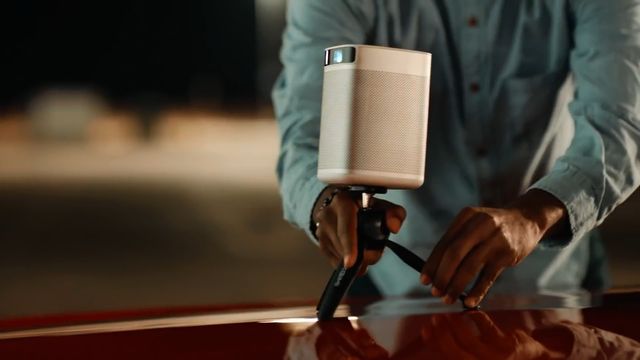 XGIMI MoGo Pro package is pretty standard: charging cable, power adapter, remote control and user manual. Additionally, you can buy a tripod and 3D glasses.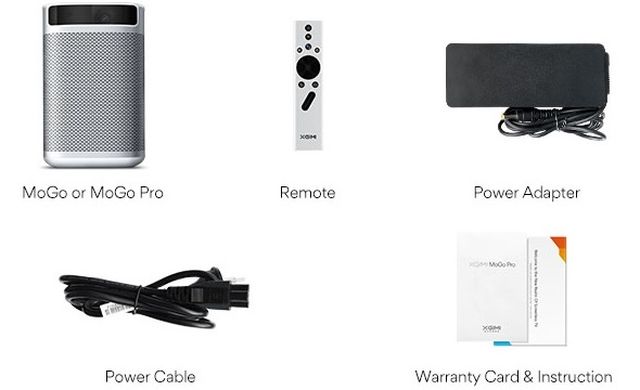 The remote control, as well as the projector itself, is made in mate gray color. Black buttons are made from rubber. They are not so many, so you can easily understand the control.
XGIMI MoGo Pro: Image Quality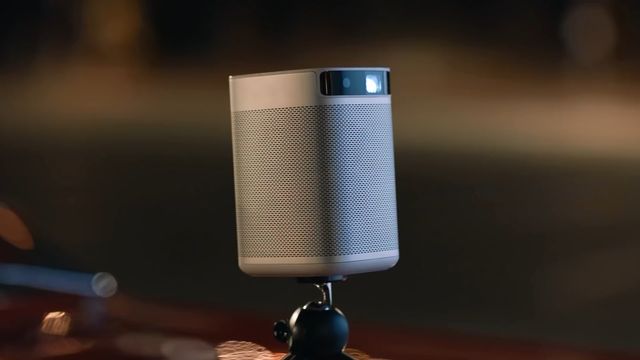 MoGo Pro is a DLP projector that projects a clear and bright image with a native resolution of 1920 x 1080 pixels. Also, the projector is able to play video in 4K Ultra HD resolution. These are great features for a portable projector.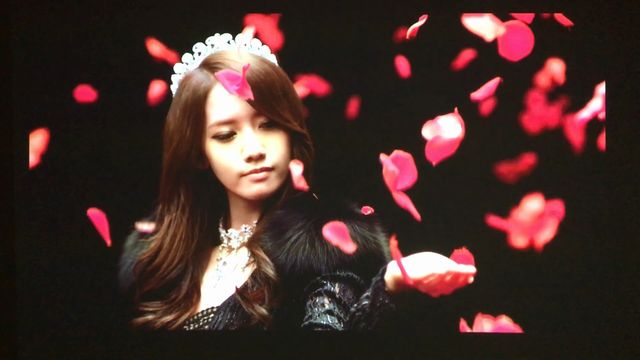 A new projector can project an image at a distance from 1 to 9 meters. The size of the image is from 30 to 300-inches. As you can see, XGIMI MoGo Pro can be used both in a small room and in a large university audience.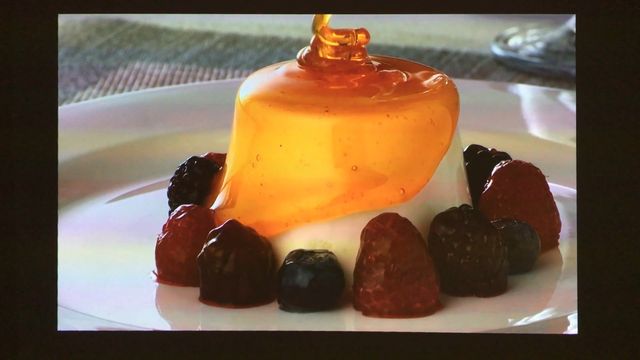 XGIMI MoGo Pro is equipped with 80-130 watt LED lamp. The lamp life is 30.000 hours. The manufacturer claims that the lamp is enough to watch about 2000 movies. It is quite impressive, isn't it?
Image brightness is 250 ANSI lumens, which is very high result for a compact projector. The image is saturated, the colors are natural and clear.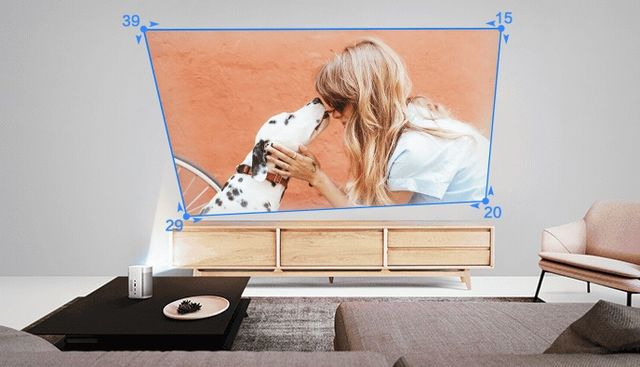 XGIMI MoGo Pro has automatic focus. The focus system is called Instant 10000+. It adjusts the image both vertically and horizontally, and makes keystone correction. You do not need to spend time and effort to self-adjust the focus.
By the way, the new XGIMI projector uses not direct light, like many other projectors, but diffused reflected light. This technology protects the eyes from fatigue and irritation.
XGIMI MoGo Pro: Specifications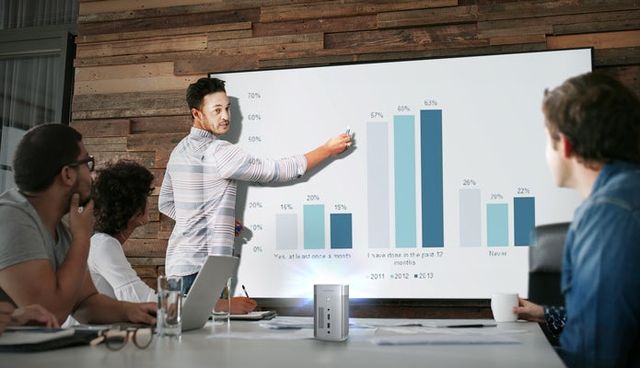 The new XGIMI projector 2019 is powered by Amlogic T950X2 quad-core processor and Mali G31 graphics processor. Also, the device has 2GB of RAM and 16GB of internal memory. The projector should have a powerful hardware, because it runs on Android TV. Also, you can install any Android apps on XGIMI MoGo Pro.
We should also tell you about the sound. The new projector is equipped with two powerful 3W speakers and Harman-Kardon subwoofer. These speakers are often used in premium projectors from expensive price range. They provide a balanced and well tuned clear sound.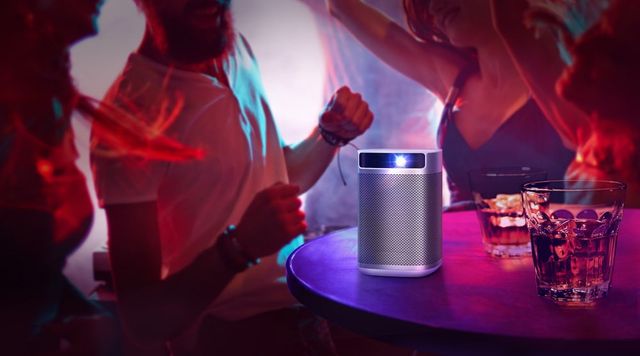 In addition, you can use the projector as a portable speaker. You just need to connect the smartphone to MoGo Pro using Bluetooth, and listen to your favorite music. The single battery charge of projector is enough for 300 songs.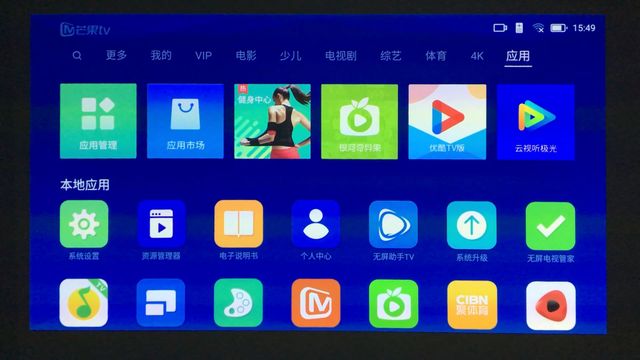 As we already said, XGIMI MoGo Pro runs Android TV 9.0 operating system. Right out of the box you get access to more than 4000 applications. You can watch movies in high resolution, play games or watch videos on YouTube.
Android TV 9.0 is a very user-friendly operating system. It offers 52 popular languages, and regularly receives software updates over the air.
Another advantage of XGIMI MoGo Pro projector is that you can connect any device to it, such as Android or iOS smartphones, Mac or Windows computers, as well as Switch, PlayStation and Xbox game consoles.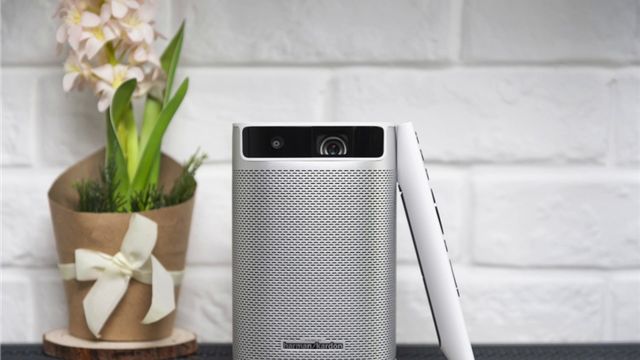 The projector supports Wi-Fi 2.4G and 5G wireless networks and Bluetooth 4.0. The device is equipped with a voice control system Google Assistant. To activate the voice assistant, you must press a special button on remote control. Using voice assistant, you can search for the latest cinema news, new music, movies, learn the results of sports games and much more.
XGIMI MoGo Pro: Price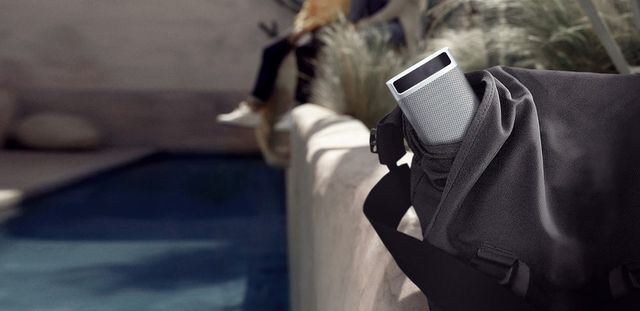 The first review shows that XGIMI has created a really good projector. One of the main advantages of XGIMI MoGo Pro is its small size and weight, making it convenient to carry around.
Despite its compact dimensions, MoGo Pro has native Full HD resolution, and is also capable of playing video in 4K Ultra HD resolution. The projector is also equipped with powerful 3-watt speakers and a Harman-Kardon subwoofer, Instant 10000+ autofocus system and support for global Android TV 9.0 operating system.
Unfortunately, XGIMI MoGo Pro projector cannot be bought yet, because it will go on sale closer to the end of summer. However, you can pre-order today. The price is $379.
Source: indiegogo