Today most people don't have enough time to take care of their health. You cannot even walk on the street about 10 minutes in the evening, because you are very tired after the work. Xiaomi understand the customers, so it offered the best solution to the problem. At the end of 2018, the Chinese company introduced its new treadmill called Xiao Qiao SmartRun. The gadget is available on crowdfunding platform.
Xiao Qiao SmartRun is the third smart treadmill from Xiaomi. We already made review of Xiaomi WalkingPad A1. New treadmill received a folding design, a large display and silent system. Also, it can reach the speed of up to 12 km/h.
In this article, we will make the first review of new Xiao Qiao SmartRun, and find our how it differs from previous models of Xiaomi smart treadmills. Let's start with the specification.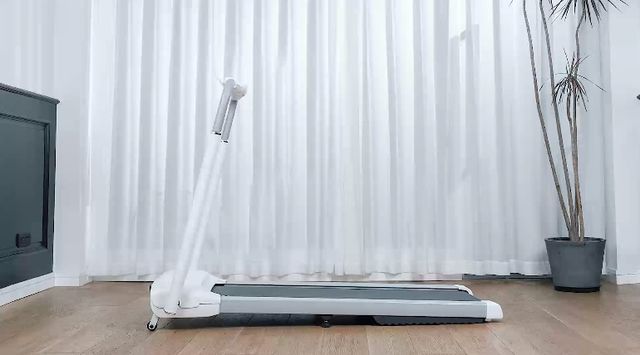 Xiao Qiao SmartRun: Specification
Motor: Fuji
Maximum speed: 12 km/h;
Maximum weight: up to 100 kg;
Power: 0.75 horsepower;
Voltage: 220 Volts;
Display: LED
Dimensions in assembled form: 1490 mm x 202 mm;
Dimensions in disassembled form: 1182 mm x 1490 mm x 700 mm;
Weight: 39.5 kg.
Xiao Qiao SmartRun: Design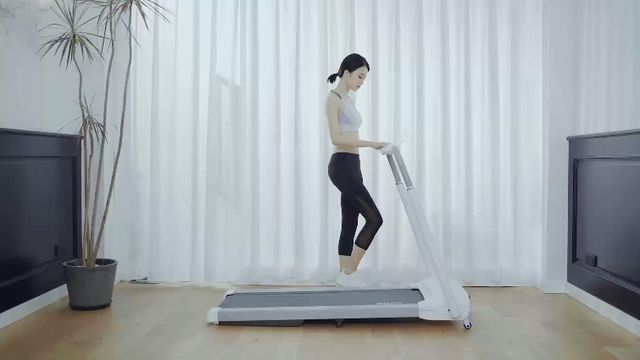 Xiaomi Xiao Qiao SmartRun has a stylish and minimalist design. It is made in gray-white colors. The dimensions of new Xiaomi treadmill when folded are 1490 mm x 202 mm, and in unfolded – 1182 mm x 1490 mm x 700 mm.
The weight of the treadmill is small – about 39.5 kg. Thanks to the folding design and low weight, it is easy to place in a small apartment. A universal and stylish design allows Xiao Qiao SmartRun to become part of any interior.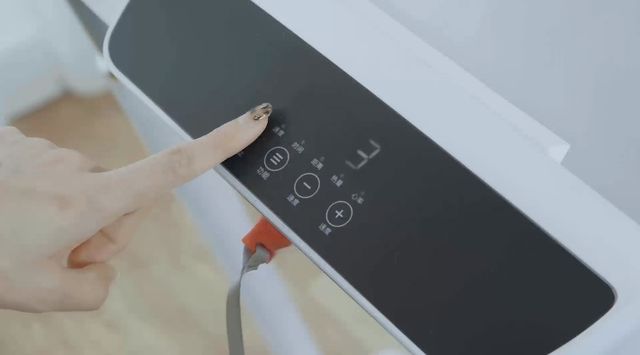 Xiao Qiao SmartRun consists of two parts: the treadmill itself and the handle, which you can hold onto while walking or jogging. The handle has a large monochrome display. It displays your workout details, such as speed, time, etc.
Under the display there is a big red lever, which is designed for an emergency stop of the track. It can be very useful if you feel bad during a workout or you need to urgently stop the track.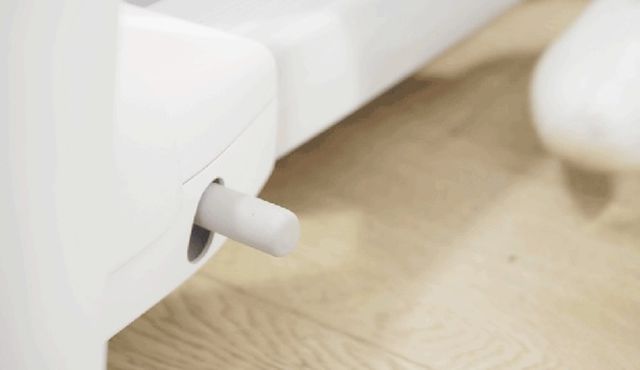 To quickly fold or unfold the treadmill, you need to press a small lever on the left side. The assembled Xiao Qiao SmartRun can be lifted and even stored in an upright position, so it will take up even less space.
Xiao Qiao SmartRun: Functions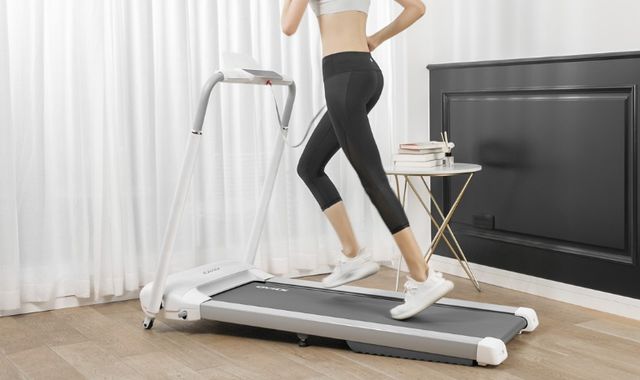 Now let's review the main functions of new Xiaomi smart treadmill. Xiao Qiao SmartRun is equipped with an electric motor from Fuji. The voltage is 220 volts. The track has a power of 0.75 horsepower, and it can reach the speed of up to 12 km/h.
By the way, the maximum weight supported by SmartRun is 100 kg. It means that the treadmill can be used for both medium and large enough weight.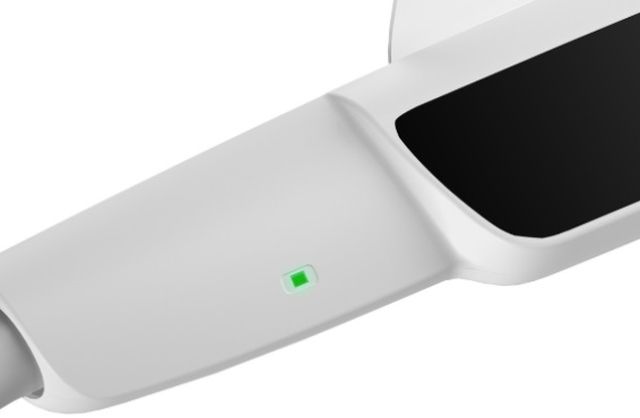 As we wrote earlier, there is a large display and touch buttons on a handle. They allow turning on/off the device, select the mode and speed. The screen displays information about your workouts.
Also, you can use a special application on smartphone. Mobile app provides more detailed information about your health and activities.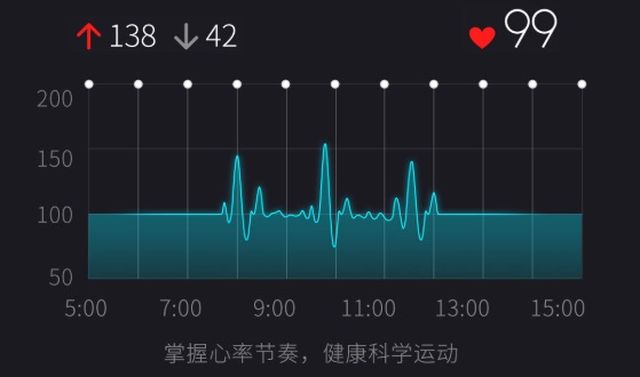 The treadmill has a photoelectric sensor for measuring heart rate. It is located on the handle, to the left of the display. The data from the sensor will be displayed on the display and on your smartphone.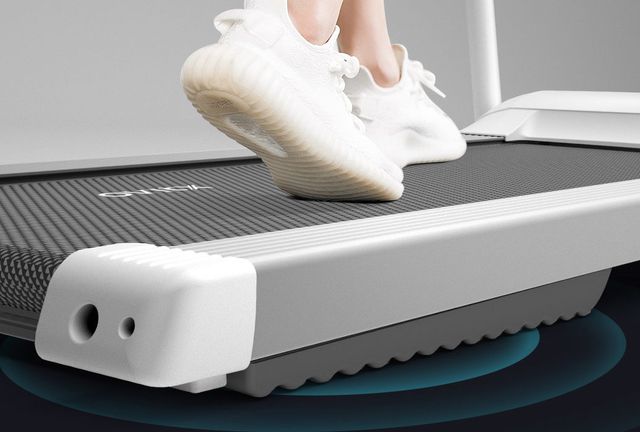 Another nice feature of Xiao Qiao SmartRun is the special Silkworm technology. This is a shock absorption system that will help avoid knee injuries while running.
In addition, the system suppresses noise during device operation. New treadmill Xiao Qiao SmartRun is not only safe for your feet, but also silent. This makes it even more convenient to use at home. You can play sports in the morning and not interfere with your relatives and neighbors in the next room.
Xiao Qiao SmartRun: Price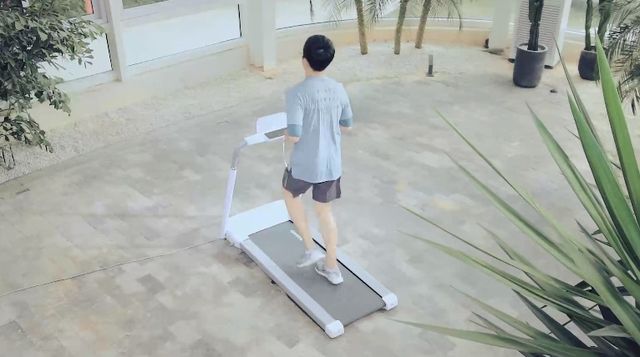 So, we finished the first review of Xiaomi smart treadmill. Xiao Qiao SmartRun has a stylish folding design, shock-absorbing system, a large display and a heart rate sensor.
The official price of Xiaomi Xiao Qiao SmartRun starts from $145. The sales will begin January 24, 2019.
Source: youpin