The Chinese company introduced its new devices, such as Xiaomi Mi TV Pro, Xiaomi Mi Mix Alpha and Xiaomi Mi 9 5G on the latest presentation. Everyone is talking about Xiaomi Mi Mix Alpha and new Mi TV Pro, but there was another new product – Xiaomi Air 2.
We cannot pass by the new Xiaomi wireless earbuds, so in this article we'll tell you all you need to know about them.
The first good news is that Xiaomi earbuds received a simple name – Xiaomi Air 2 or Xiaomi Mi Air 2. As you know, Xiaomi likes to come up with long names, for example, Mi True Wireless Earphones and Mi True Wireless Earbuds, but not in this time.
In early September, we already published an article about Xiaomi Mi AirDots Pro 2. We discussed rumors, leaks and other information about the upcoming wireless earbuds. As you understand, the new earbuds were called Xiaomi Mi Air 2, but not Mi AirDots Pro 2.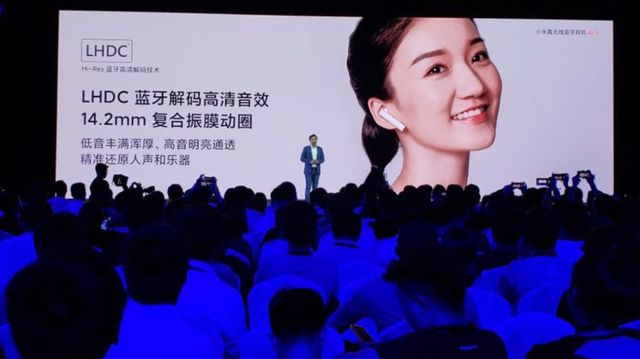 Unfortunately, the Chinese company didn't disclose the full list of specifications of Xiaomi Mi Air 2, but we know the main features and design of the new Bluetooth earbuds.
This is the first review of Xiaomi Mi Air 2. Later we will try to buy new wireless earphones, and make unboxing and full review.
Xiaomi Mi Air 2: Design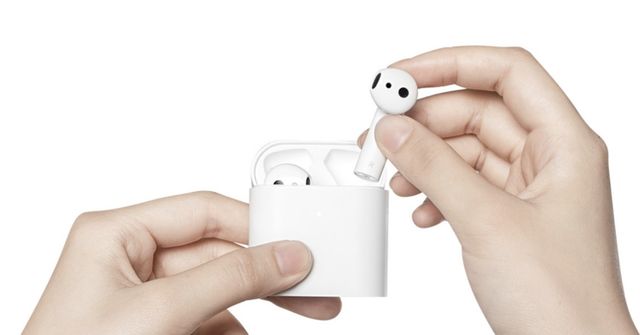 The design of Xiaomi Air 2 earbuds is very similar to Apple AirPods. Is it good or bad? Decide yourself.
Xiaomi Mi Air 2 comes only in white matte color. Earbuds using touch control buttons.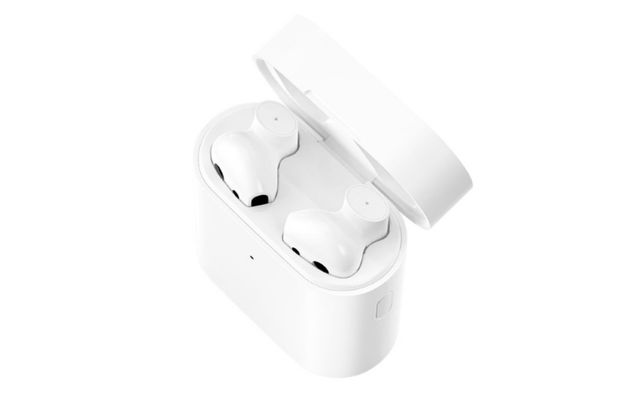 An infrared sensor is located on the inside of each wireless earbuds. When you take earbud out of your ear, the music automatically stops. It is very convenient, right?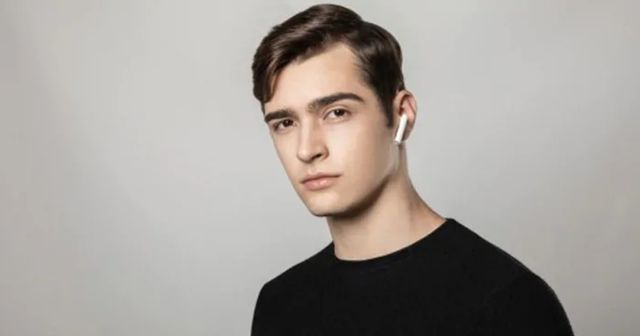 Xiaomi Air 2: Specifications
One of the main advantages of Xiaomi Mi Air 2 is the support of LHDC Bluetooth decoding technology. If you have not heard about it, then LHDC is an abbreviation of "Low-latency and high-definition audio codec". The technology was developed by Savitech.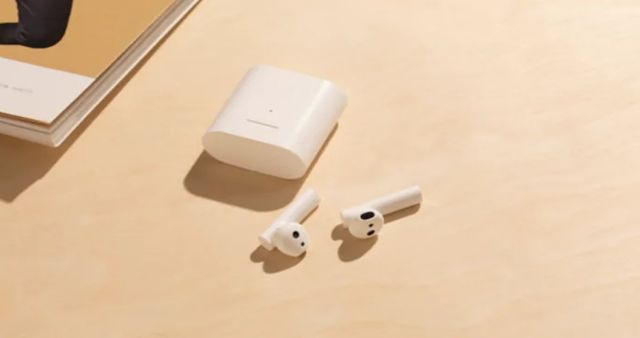 The technology allows to transfer data three times faster than via Bluetooth SBC.
It also provides a better and more realistic sound. Now the sound quality of wireless and wired earphones is almost the same.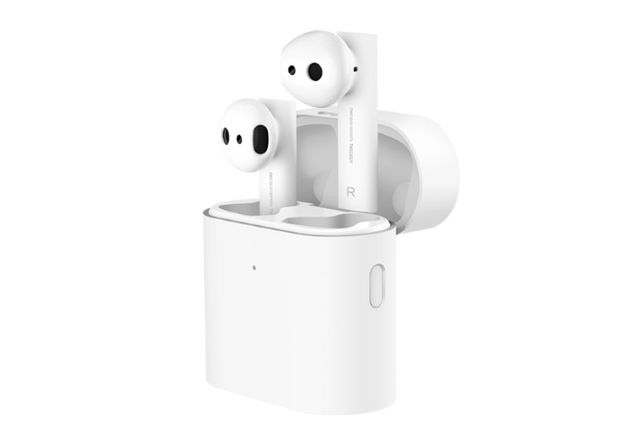 A speaker with a diameter of 14.2 mm is installed inside each earphone for a cleaner and more powerful bass.
Xiaomi Mi Air 2 is equipped with a noise canceling microphone. This is another important update, as many people have complained that Xiaomi's previous wireless earbuds had a bad microphone.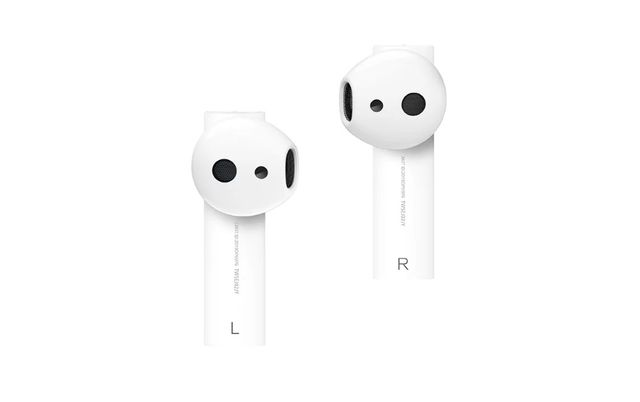 The next interesting update of Xiaomi Air 2 is the quick pairing function. The pairing process is similar to connecting Apple AirPods to iPhone smartphone.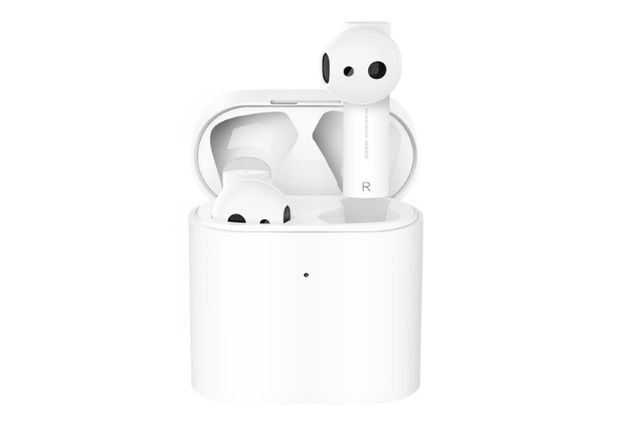 If your smartphone runs on MIUI 11 operating system, then Xiaomi Mi Air 2 wireless earbuds will connect to it with one click. You need to open the charging case, and then the message with connection of Xiaomi Air 2 will appear on the smartphone screen.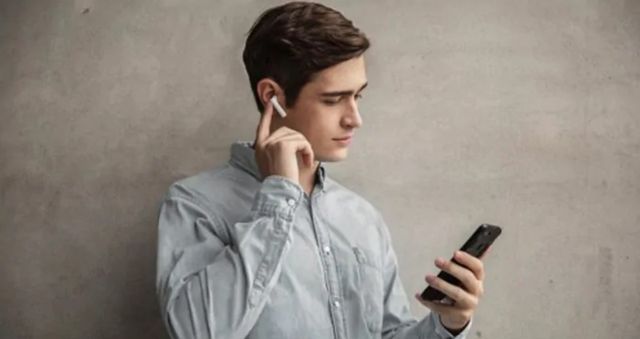 The new earbuds from the Chinese company support XiaoAI voice assistant. You can use voice commands to call someone, or switch a song.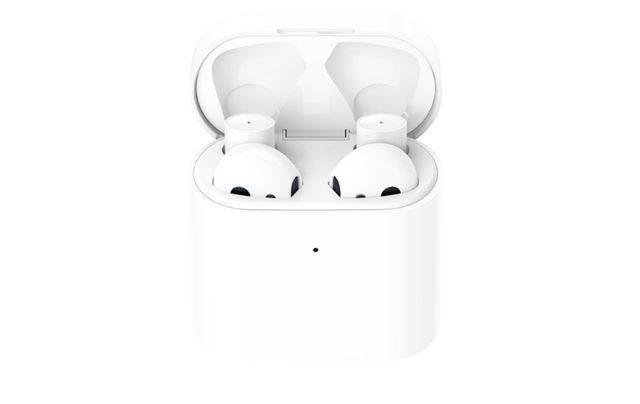 Unfortunately, we still do not know the battery capacity of the earbuds and charging case of Xiaomi Mi Air 2. However, the company said that Xiaomi Air 2 last up to 4 hours on a single charge. Using a charging case, the battery life can be extended up to 14 hours.
The charging case is equipped with USB-C port and fast charging support.
Xiaomi Air 2: Price and buy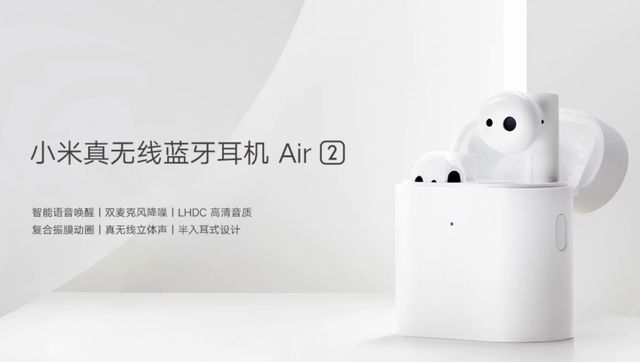 Xiaomi Air 2 wireless earbuds are already available for pre-order in China. Their price is $58. The new earphones will go on sale on September 27.
The main competitors of Xiaomi Mi Air 2 are Apple AirPods and Huawei FreeBuds 3. However, their prices are three times higher than Mi Air 2!
We do not know if Xiaomi Air 2 can be called the best wireless earbuds of 2019, but the price-quality ratio is really good. They definitely deserve your attention.
Source: bgr