Do you remember a few years ago Chinese companies were actively copying the design and technologies of their western competitors, in particular Apple? Yeah, it has been less lately, but it is still going on. For example, Xiaomi released its first smartwatch on Wear OS with completely the same design as Apple Watch.
Xiaomi AirDots Pro 2 Air 2 is another clone of Apple product – Apple AirPods. However, Xiaomi earbuds are three times cheaper than Apple earphones, so we have to tell you about them.
What about sound quality, pairing process, battery life? Let's talk about all this.
Where To Buy?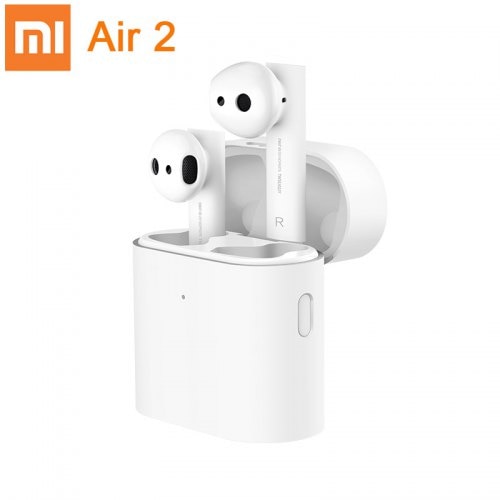 Gearbest.com
Below you can watch the video with our unboxing and review of Xiaomi AirDots Pro 2 Air 2.
Xiaomi AirDots Pro 2 Air 2 Video Review
What is Included?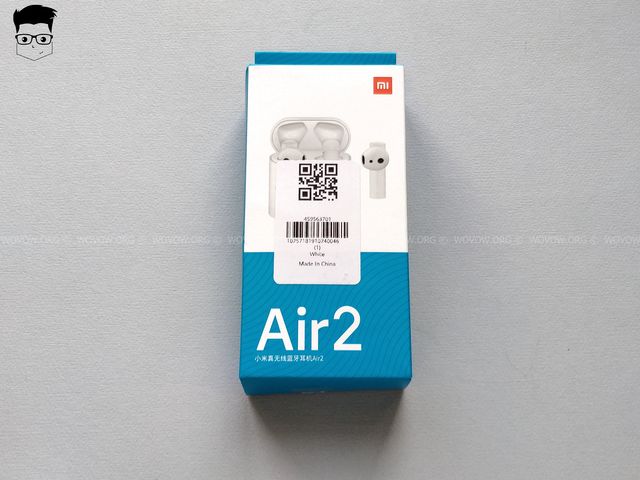 Xiaomi AirDots Pro 2 Air 2 comes in a brand Xiaomi box of white and blue colors. There is the image of earbuds, MI logo, Air 2 inscription and Chinese characters.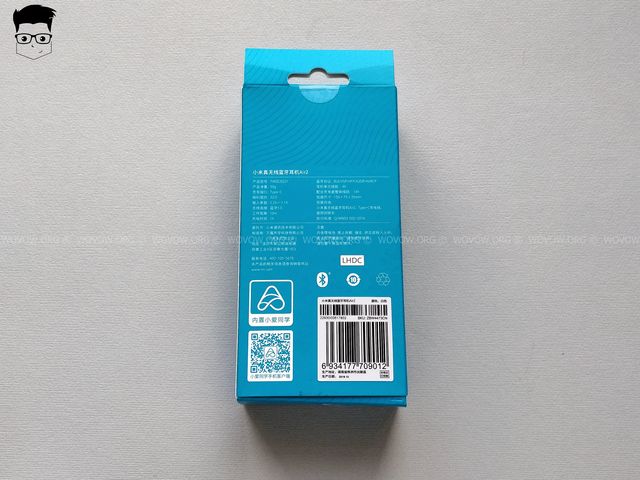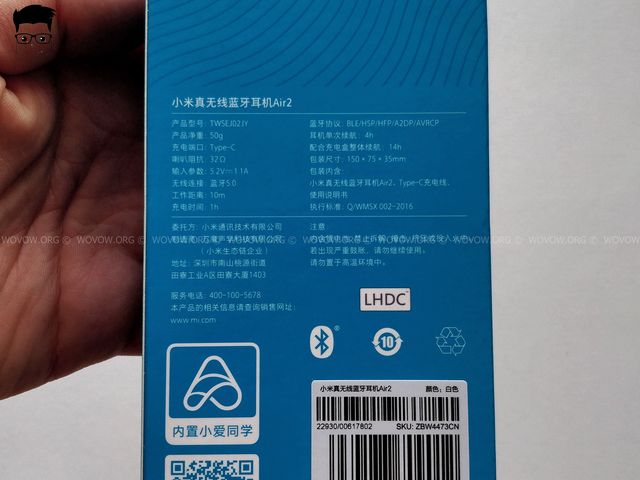 On the back, there is specification list, but it is in Chinese. As you can see, I have a Chinese version of AirDots Pro 2 Air 2, but I am not sure that global version is available. Anyway, it is not a problem, because you can use the Chinese version of earbuds with all mobile devices worldwide.
Inside the box, you will find earbuds, charging case, user manual and USB Type-C cable to charge the charging case.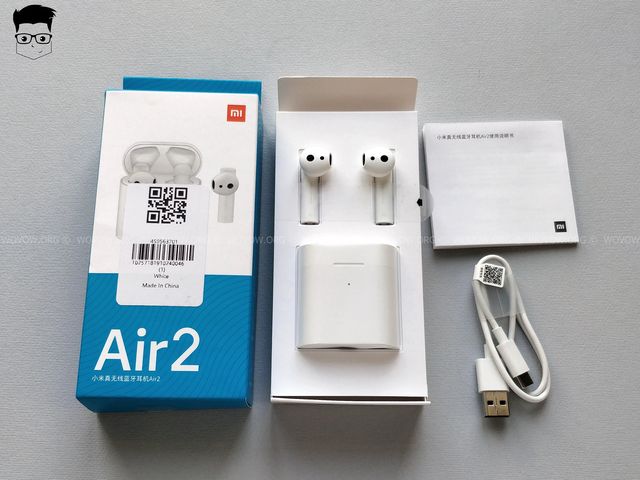 By the way, the user manual is also in Chinese.
Is Xiaomi AirDots Pro 2 Air 2 A Copy Of Apple AirPods?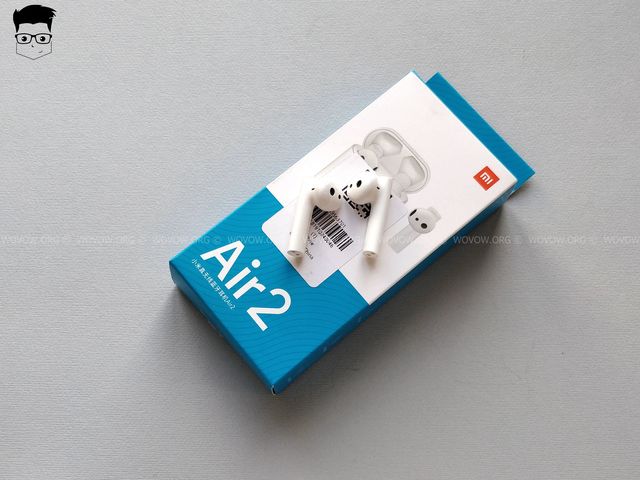 As I already said, Xiaomi AirDots Pro 2 Air 2 looks very similar to Apple AirPods. They are also made of glossy white plastic. They have the same shape and tube sticking out of the ears.
By the way, I have always wondered why Apple chose this design. Better mic quality? Longer battery life? There are many wireless Bluetooth earbuds without tube with better mic quality than Apple AirPods. It is still a big mystery for me.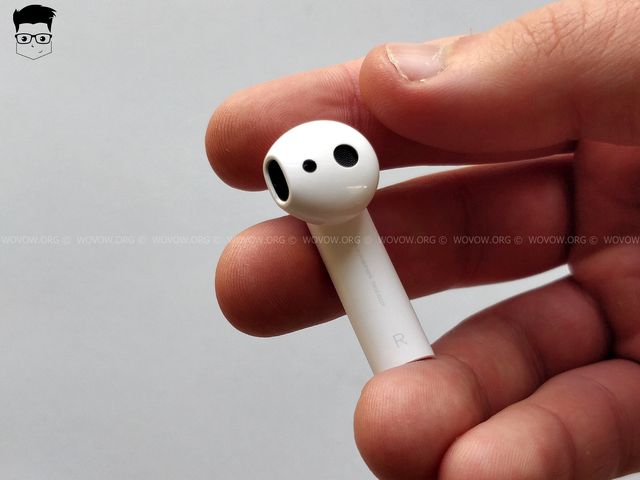 Let's go back to Xiaomi AirDots Pro. On the inside of earbuds, there is touch panel to take the phone call, play/pause the music, etc., and an infrared sensor to stop the music when you take the earbud out of your ear.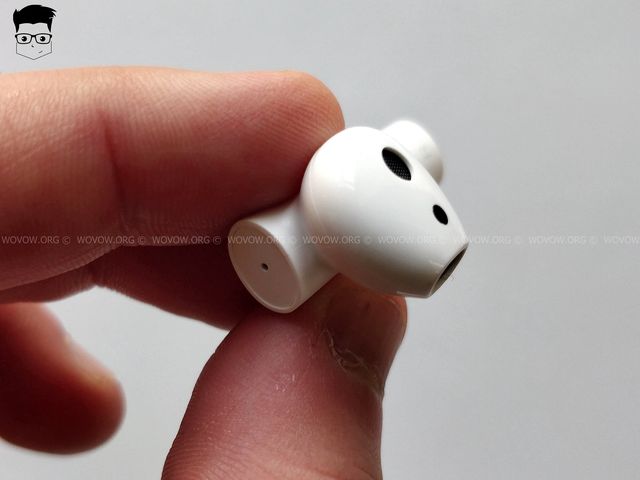 The tube has two-pin charging connector and microphone hole at the end.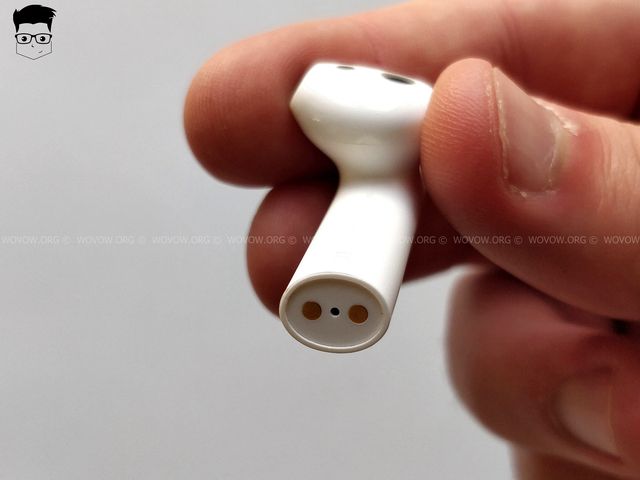 Charging Case has USB Type-C port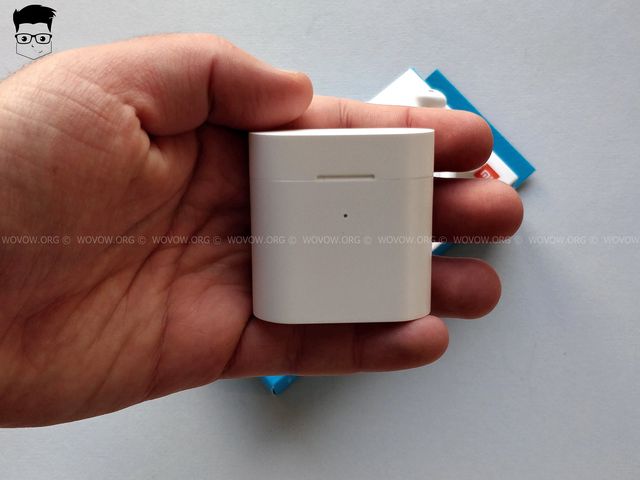 The charging case of Xiaomi AirDots Pro 2 Air 2 is clean and stylish. It has physical button on the right side, LED indicator on the front, and USB Type-C connector at the bottom.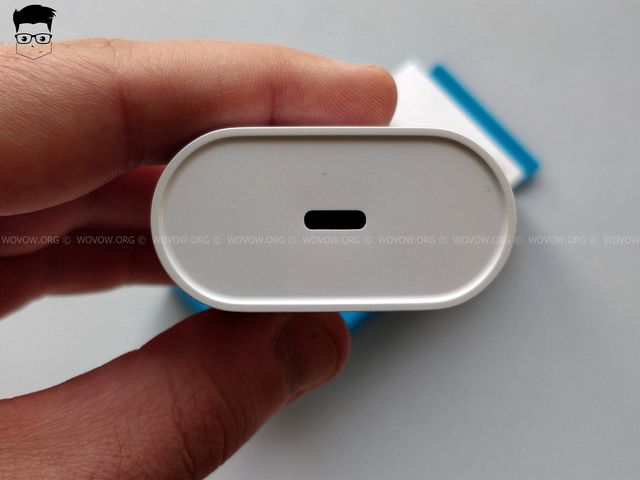 The earbuds are safely stored in charging case.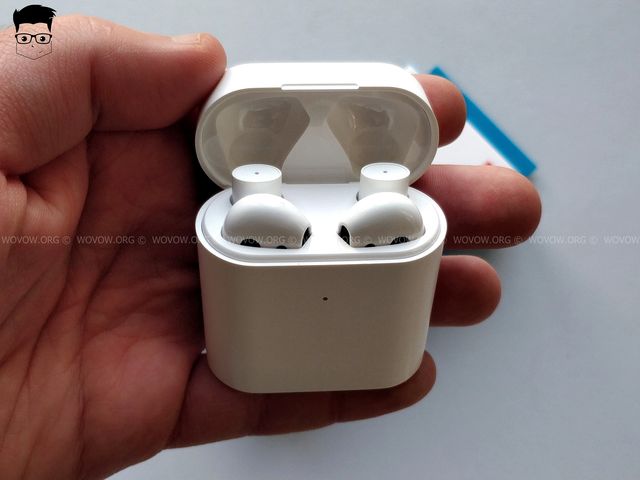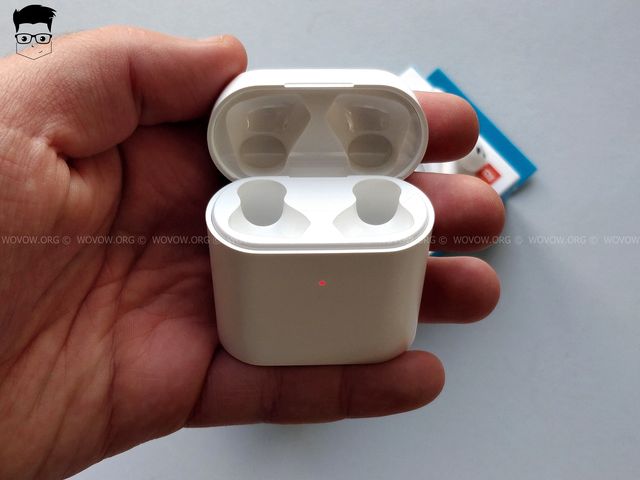 Thanks to the rounded edges, the charging case is comfortable to hold in the hand or pocket.
Xiaomi AirDots Pro 2 Air 2 Supports the Latest Technologies
Talking about supported technologies, the new wireless earbuds from Xiaomi has Bluetooth 5.0. As you know, the latest Bluetooth technology provides 10 meters range.
Xiaomi AirDots Pro 2 Air 2 supports a new codec LHDC. The new codec allows transmitting a Bluetooth audio signal in quality up to 900 kbps. For example, the last generation AAC codec is about three times worse.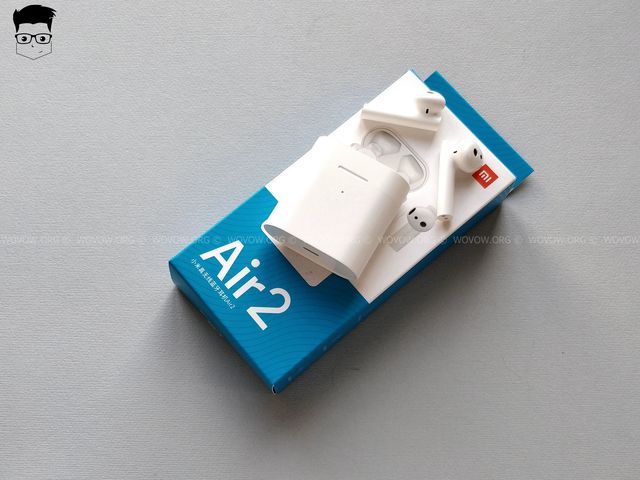 The resistance is 32 ohms, which is twice as high as in the previous generation.
AirDots Pro 2 Air 2 also received noise reduction technology ENC. To be honest, I do not really understand how noise reduction works on in-ear earphones. Later I will check it out.
By the way, Xiaomi earbuds are equipped with 14.2 mm dynamic. The manufacturer promises high quality sound, but I will tell you about this a little later.
How to Pair Xiaomi AirDots Pro 2 Air 2 to Smartphone?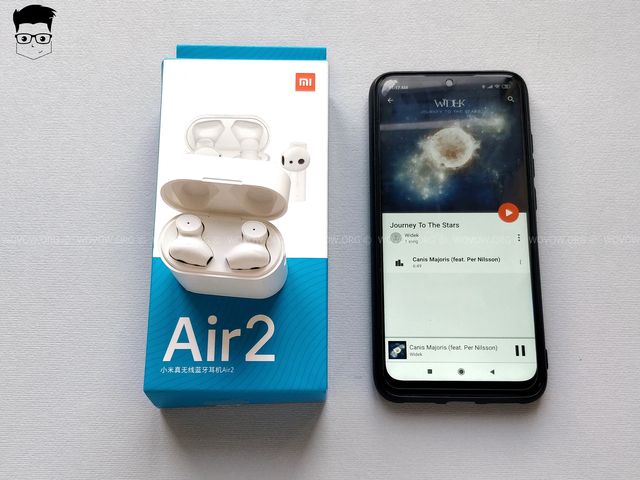 Now, let's pair the new Xiaomi earbuds to my phone. It is better to use Xiaomi smartphone, because MIUI is customized to connect new earbuds.
During first connection, you will see a pop window for quick connection the earbuds. After the connection, there will be another window with battery level of charging case and earbuds themselves.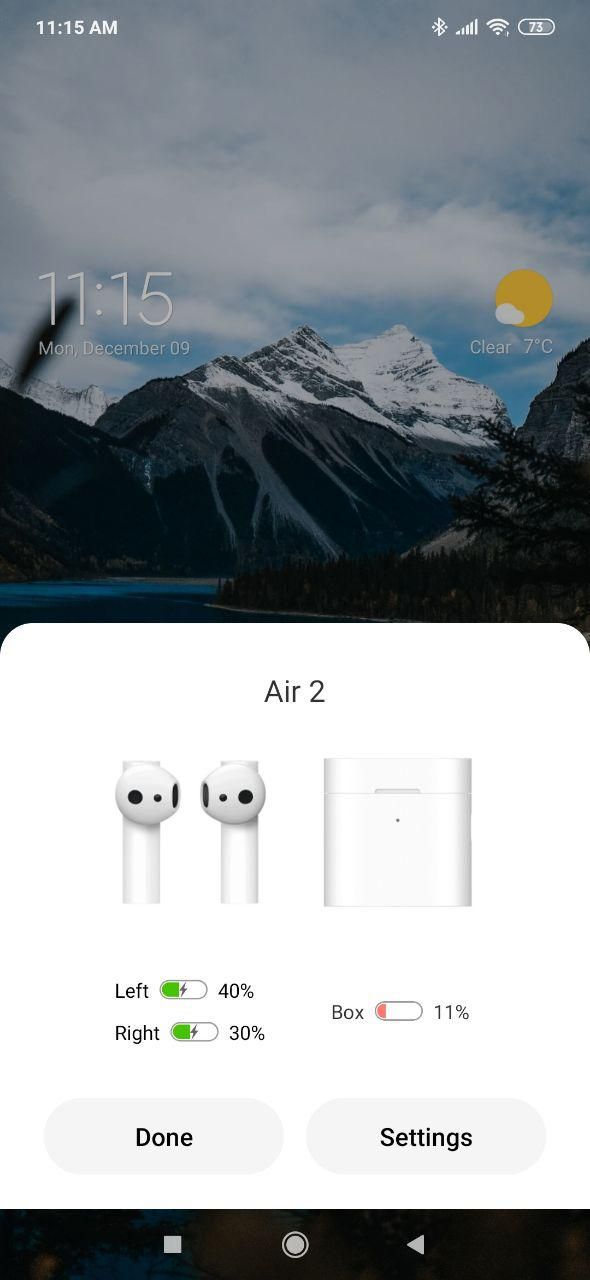 Of course, you can pair Xiaomi AirDots 2 Air 2 to any other smartphone on Android and iOS, but you have to go to Bluetooth settings menu and choose Mi True Wireless Earphones 2.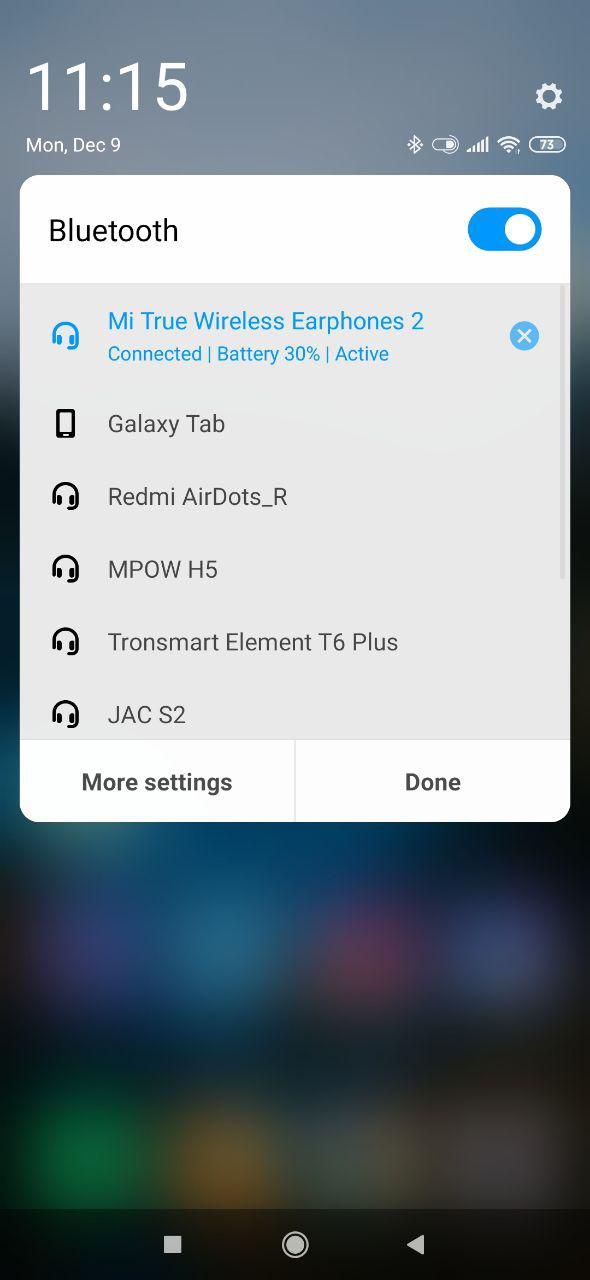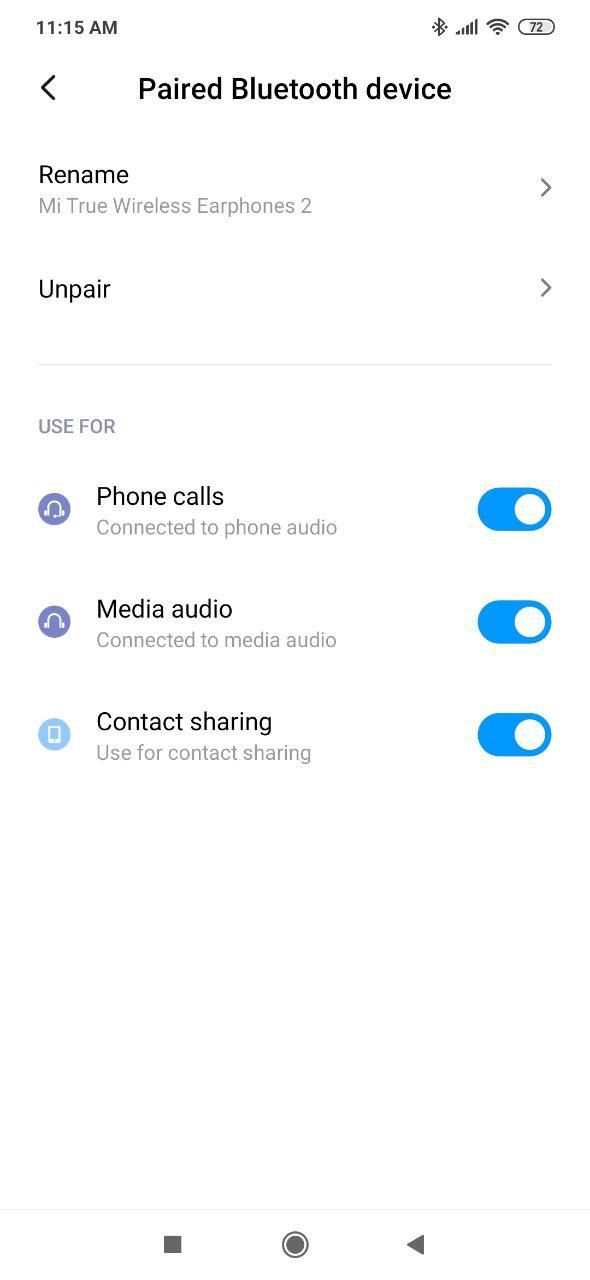 Sound Quality
Xiaomi AirDots 2 Air 2 is in-ear earphones without silicone ear tips. I know many people like it, but I prefer silicone earbud tips. The sound is not very loud, so in a crowded street you will hear voices around you. This is where we go back to noise reduction. It does not work very well.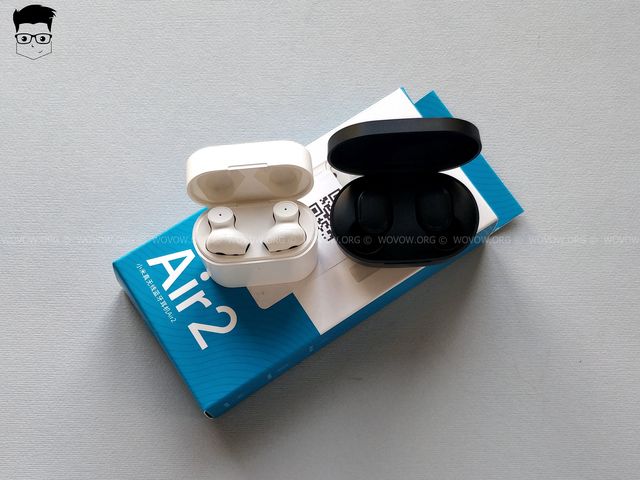 When you are in a quiet room, then the sound is very good. The earbuds have good bass, and you can hear mids and highs.
In general, the sound quality of AirDots Pro 2 Air 2 is good, but I cannot say that it is much better than other Xiaomi earbuds, for example, Redmi AirDots. By the way, Redmi AirDots is two or three times cheaper than Xiaomi AirDots Pro 2 Air 2.
How Long Xiaomi AirDots Pro 2 Air 2 Last?
You will be surprised but I cannot find information about battery capacity of Xiaomi AirDots Pro 2 Air 2 earbuds and charging case. However, I know the battery life.
Xiaomi AirDots Pro 2 Air 2 last up to 4 hours on a single charge while listening to music.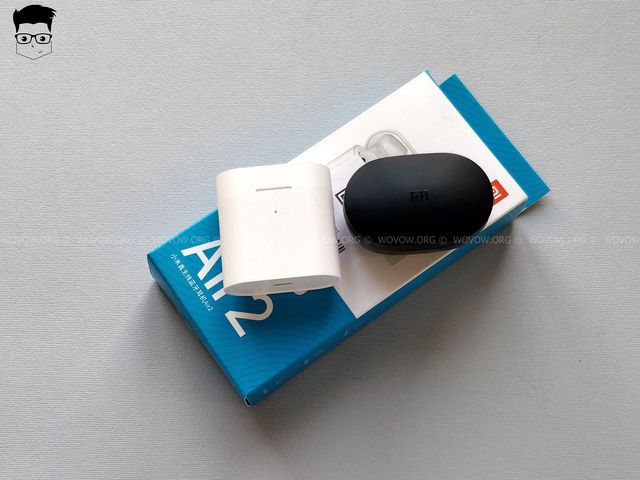 The charging case get you another 14 hours of battery life. The charging time of earbuds into the charging case is about 1 hour. The charging case takes 2 hours to fully charge.
In general, the battery life of Xiaomi AirDots Pro 2 Air 2 is good, but not outstanding.
Yesterday we posted an article about Haylou T15 with 60 hours of battery life. It is 4 times more than AirDots Pro 2 Air 2.
What Is the Price?
The price of Xiaomi AirDots Pro 2 Air 2 is about $50, depending on the store.
Where to Buy Xiaomi AirDots Pro 2 Air 2?
I recommend buying Xiaomi AirDots Pro 2 Air 2 wireless earbuds on GearBest, because they have a good price, free and fast shipping worldwide. You can also choose black, blue or red case.
Where To Buy?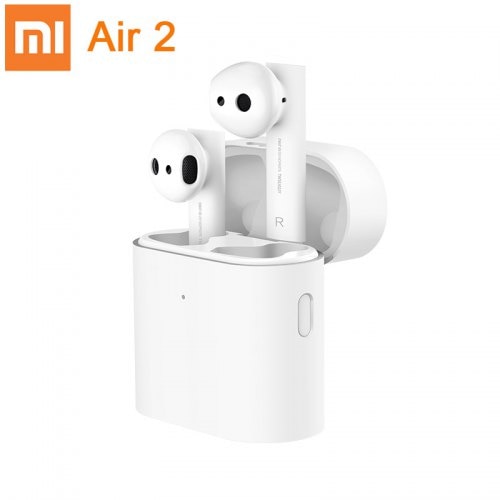 Gearbest.com
Pros and Cons
If you want the wireless earbuds like Apple AirPods, or you just like the design of Xiaomi AirDots Pro 2 Air 2, then they will be great option for you.
However, I have tested many earbuds for the last time, and I know that you can buy cheaper wireless earphones with the similar battery life and sound quality to Xiaomi AirDots Pro 2 Air 2.
Pros
Clean and stylish design
USB Type-C Port
Bluetooth 5.0
LHDC technology
Convenient pairing to Xiaomi devices
Cons