The wireless headphones market is one of the fastest growing because people are tired of wires. If you still have wired headphones, then we want to introduce you the new headphones called Xiaomi Boway Mu6. These are new wireless headphones with active noise cancellation.
Xiaomi Boway Mu6 have a stylish design, good sound quality, but a fairly high price – about $180. Let's make the first review of new Xiaomi headphones, and find out if the price is really justified.
Xiaomi Boway Mu6: Design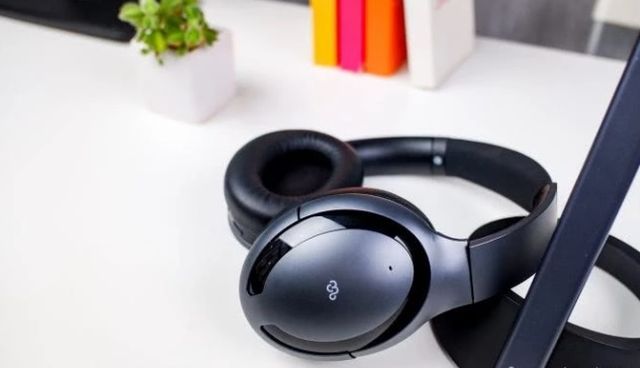 We must pay tribute, the new wireless headphones look very stylish. Boway Mu6 are available in black graphite and brown metal colors. The diameter of each ear is 40 mm.
We were especially surprised by the box of Xiaomi Boway Mu6. The box is much larger than most other wireless headphones. Opening the box, we understood the reason – a magnetic headphone holder.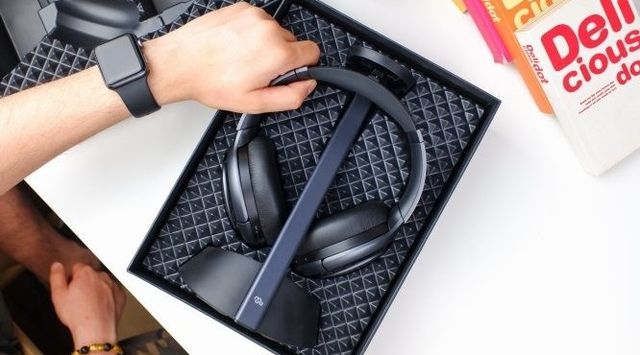 Of course, the headphone holder is not the only feature of Xiaomi Boway Mu6. We'll talk about other features later. The stand is made in the same color as the wireless headphones themselves.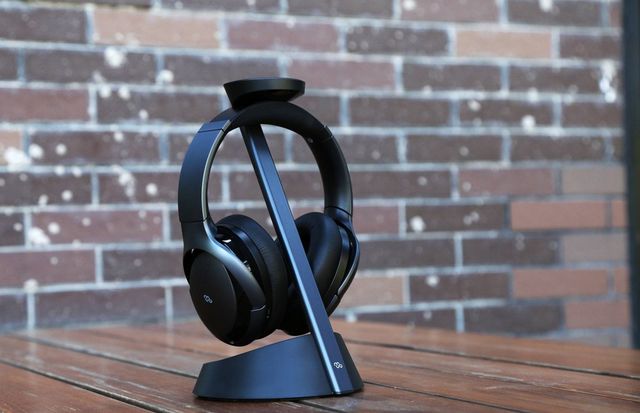 As for the appearance, headphones have a fairly typical design – large ears with a soft pillow on the inside. Pillows have a memory effect. In other words, they remember the shape of your head and ears. With a weight of only 350 grams, there is no pressure or gravity.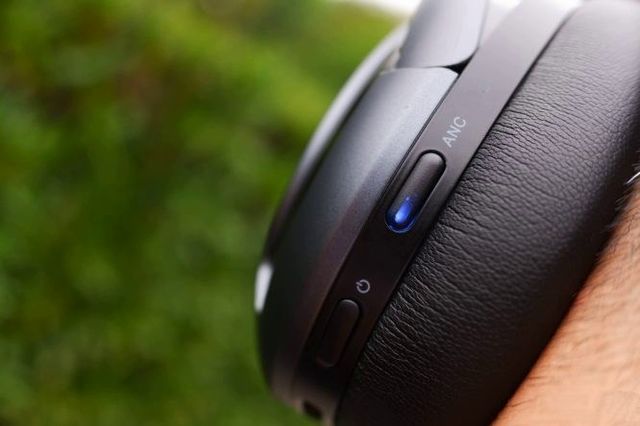 On each of the ears are available physical control buttons. On the left ear – power button and noise cancellation button. The volume control, pause/play and voice assistant buttons are located on the right ear.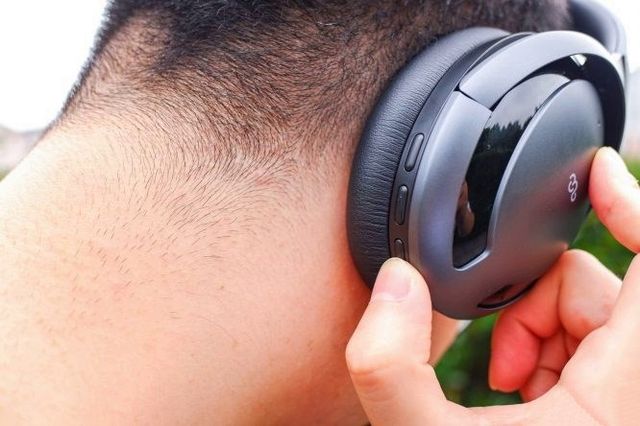 Also, there is USB Type-C port for charging on the left ear. Microphone and LED light are available on each ear.
Xiaomi Boway Mu6: Functions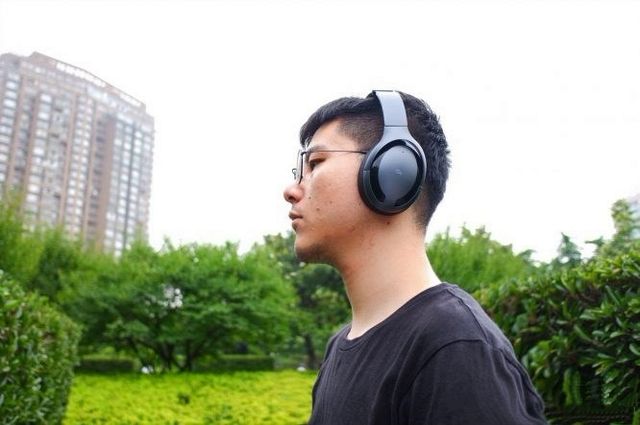 Now let's talk about the main features, and start with noise cancellation. As we already said, on the left ear of Boway Mu6 there is a special button that turns on the noise reduction system. This technology allows you to isolate yourself from car noise, voices or other noise.
Noise cancellation is the perfect way to get rid of public transport and city noise.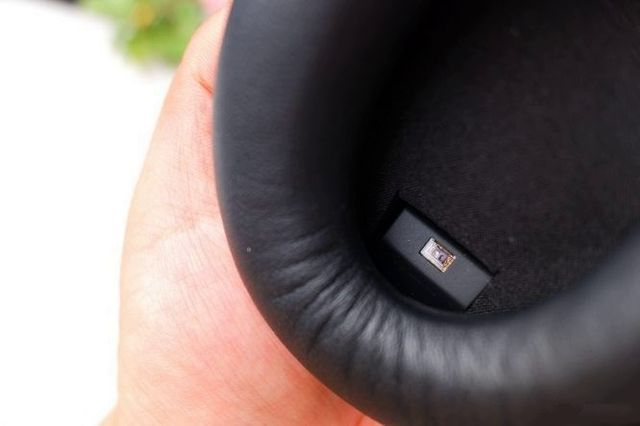 Xiaomi Boway Mu6 wireless headphones have different sensors. For example, if you want to stop the music, simply remove the headphones from your head. There are small proximity sensors on the inside of the headphones.
However, we discovered a small disadvantage of this function. Sometimes, when headphones are hung on the neck, the proximity sensor misunderstands the position and can play music. As for me, this is not a big problem, since this feature can be turned off through the app on smartphone.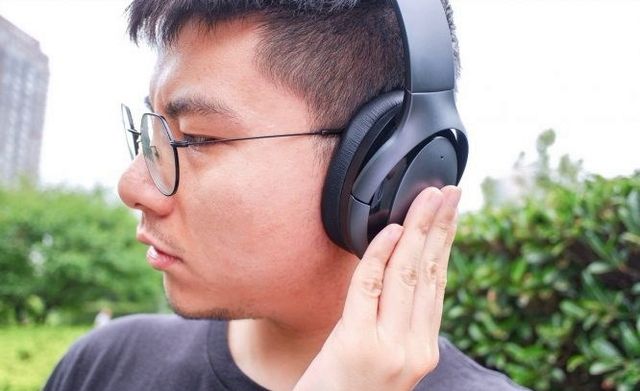 Another interesting feature is the volume control. If you need to turn down the volume of music, for example, in order to talk to a friend you met on a street, it is enough to put your hand on the left earpiece. You will hear the interlocutor's voice even if we have the noise canceling function turned on.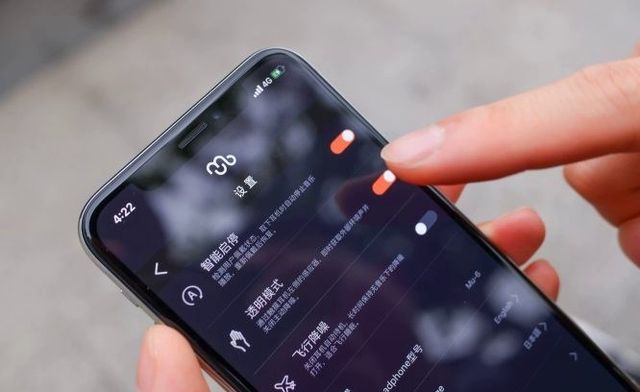 Xiaomi Boway Mu6 syncs with a smartphone via Bluetooth 5.0. The latest Bluetooth version guarantees a stable connection at a distance of more than 200 meters.
Headphones have a special application for smartphones. It allows to customize the sound, depending on the genre of music that you are listening to, as well as use additional functions.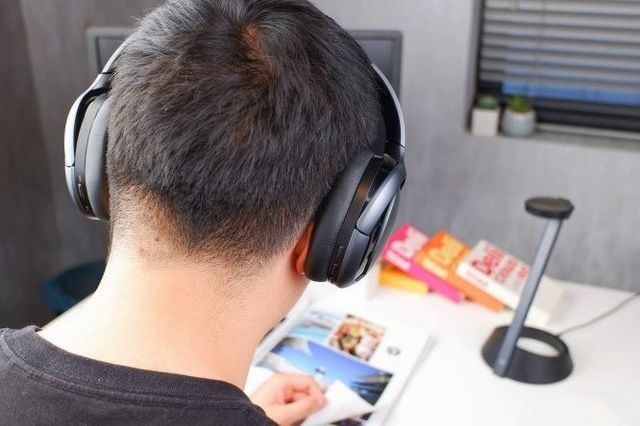 Also, you should know about some technical specifications of new headphones. Xiaomi Boway Mu6 certified Apt-X audio LL. With a headphone diameter of 40 mm, they offer an impedance of 32 ohms and a frequency range from 20 to 20,000 Hz.
Xiaomi Boway Mu6: Battery Life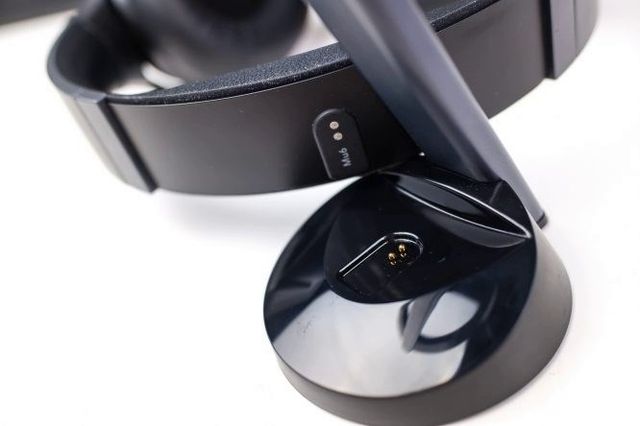 As for battery life, the manufacturer promises up to 24 hours with noise cancellation enabled. If you turn off this function, one charge will be enough for 36 hours of battery life. Great result!
The battery has a capacity of 1000mAh. A full charge takes only two hours.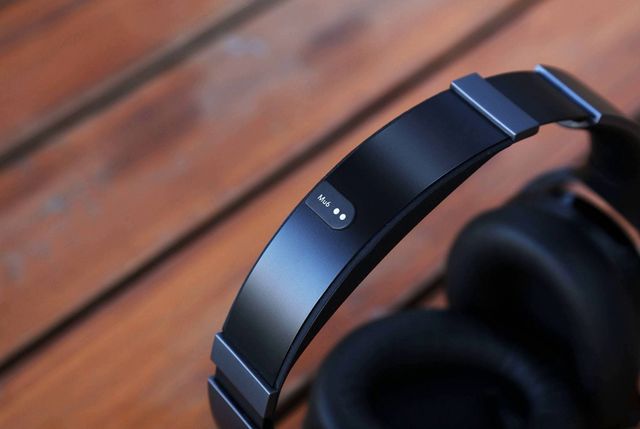 By the way, you can charge the headphones not only through the USB Type-C port, but also using the magnetic holder.
At the top of the holder is a small magnetic interface for charging. You just place the headphones on the holder, and charging will automatically start. Very handy feature, do you agree?
Xiaomi Boway Mu6: Price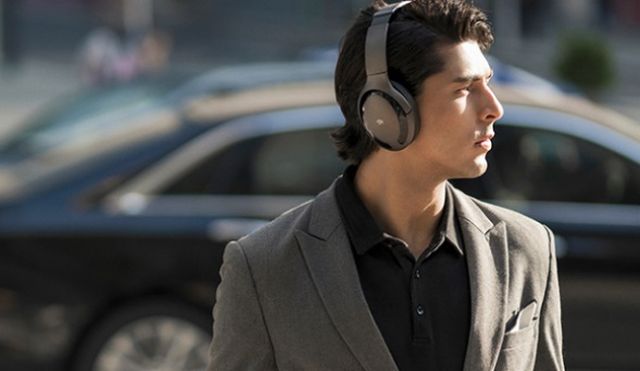 Xiaomi Boway Mu6 wireless headphones are on sale in Asian countries for about $175. Yes, these are not budget headphones, but for this money you get a premium design, excellent sound quality, various functions and even a holder.
We are waiting for the release of Xiaomi Boway Mu6 headphones in the European market, or at least sales in Chinese online stores such as Aliexpress, GearBest, Banggood.
Source: boway