The new projector called Xiaomi Mi Projector Vogue Edition appeared on Youpin crowdfunding platform. It is produced by Xiaomi and Fengmi. As you know, Fengmi specializes in production of projectors.
Xiaomi Mi Projector Vogue Edition is not the first projector from Xiaomi and Fengmi. In July 2019, the Chinese companies introduced Xiaomi WEMAX L1668FCF projector with ultra-short focal length. It has a maximum image brightness of 9000 ANSI lumens, image size up to 150-inches and native 4K resolution. You can read more about WEMAX L1668FCF projector in our review.
The new Xiaomi Fengmi Mi Projector Vogue Edition projector has a compact size, maximum brightness of 1500 ANSI lumens, native Full HD 1080P resolution, MIUI TV user interface and FAV technology. We will talk more about FAV technology a bit later.
Let's start our first review of Xiaomi Mi Projector Vogue Edition!
Xiaomi Fengmi Vogue Projector: Design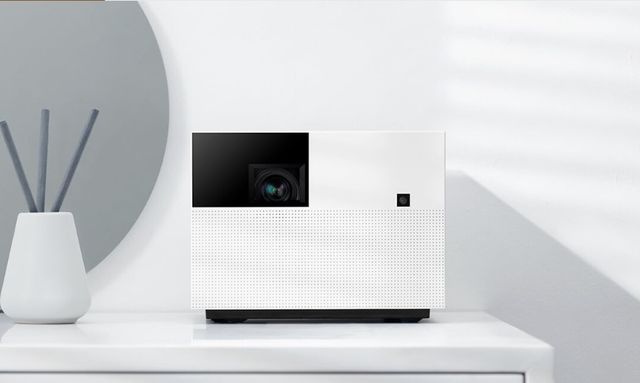 Like most other Xiaomi devices, the new projector looks very modern and stylish.
One of the main features of Xiaomi Mi Projector Vogue Edition is its compact size – 20 x 20 x 14 cm. Although it is not a pocket projector, it is still convenient to carry it in a bag or backpack.
The projector comes only in matte white with a black square on the front panel. The body is made of ABS plastic.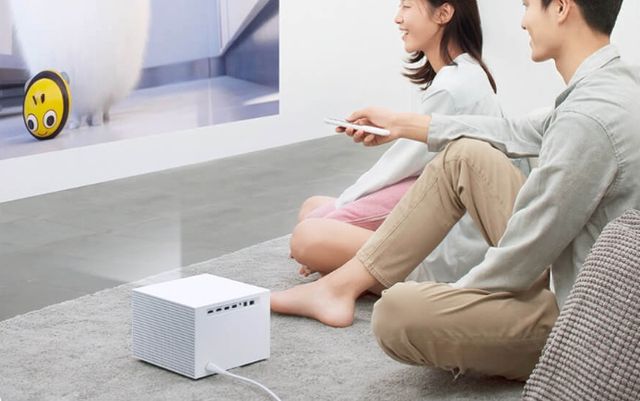 On the top panel, there is only one square button to turn the projector on and off.
There is a projector lens on the front panel. By the way, the entire black panel around the lens is covered by Corning Gorilla Glass. It also has anti-reflective coating. The bottom of the front panel is occupied by speaker grill.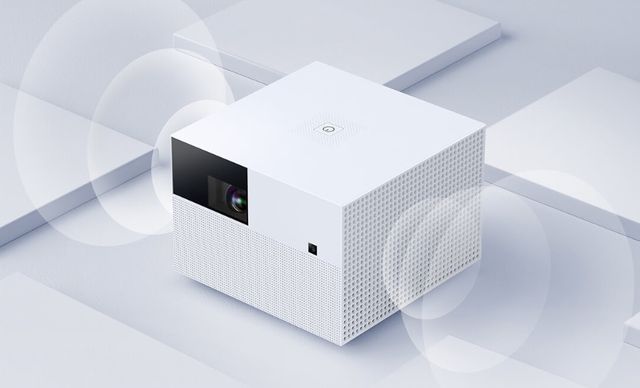 On the right and left sides are the grilles for cooling the projector.
The rear panel has the ports and connectors, such as two HDMI ports, two USB 2.0 ports, SPDIF, 3.5 mm audio jack and LAN.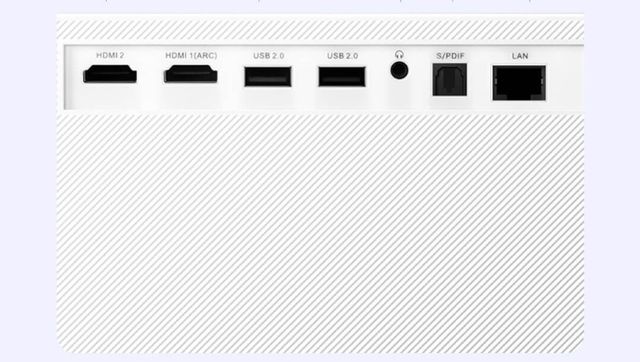 The projector stands on small rubberized legs not to slip on the surface.
We like how Xiaomi Mi Projector Vogue Edition looks – simple, stylish and cute. To be honest, it doesn't even look like a projector.
Xiaomi Mi Projector Vogue Edition: Specifications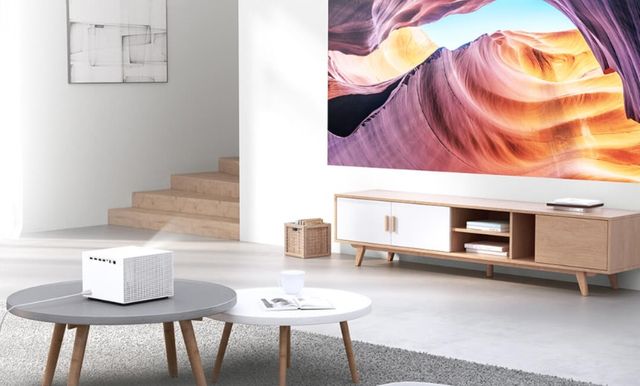 The new Xiaomi projector is equipped with Amlogic T972-H processor with a clock frequency of 1.9 GHz. This is a powerful energy-efficient processor. It is 63% better in energy efficiency than processors in previous-generation projectors.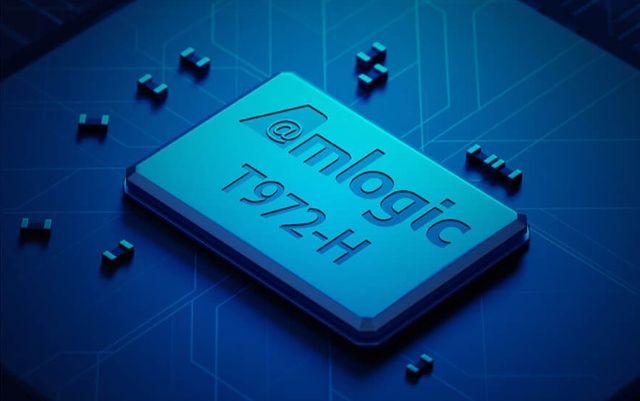 As for operating system, Xiaomi Mi Vogue Edition runs on MIUI TV. The user interface is used in all TVs and TV boxes from Xiaomi.
Unfortunately, MIUI TV is not adapted to international market, because it has the Chinese advertising, apps, and TV programs. The worst thing is that you can not remove Chinese applications.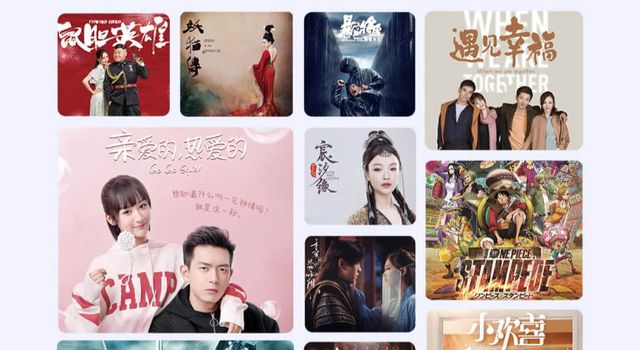 One of the main features of Xiaomi Mi Projector Vogue Edition is FAV support. The technology is used to optimize the image. While watching the movie, the projector adjusts the contrast, brightness, color gamut and even adjusts the skin color of the characters automatically.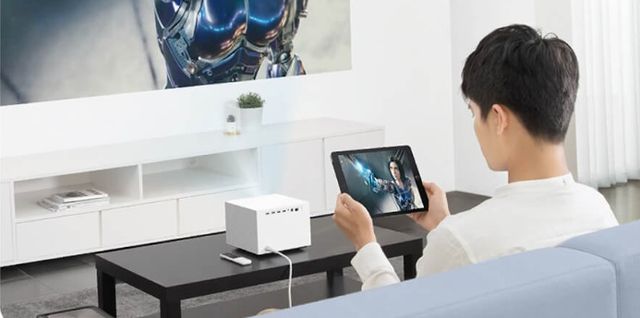 By the way, Fengmi has created an algorithm called Feng Advanced Video specifically for Mi Vogue Edition projector. Of course, the technology will be used in other projectors, but Xiaomi Mi Projector Vogue Edition is the first one.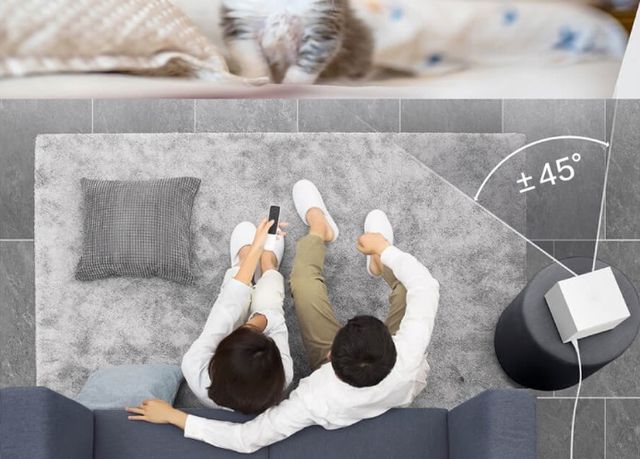 In fact, the projector uses many algorithms and technologies for a better and more natural picture.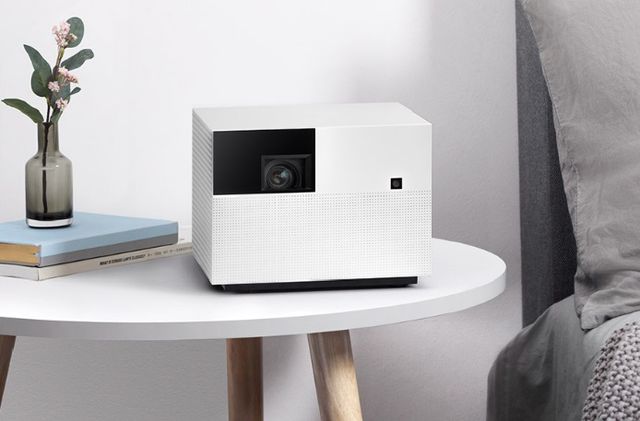 The maximum brightness of projected image is 1500 ANSI lumens.
The projector creates a 100-inch image from a distance of 2.5 meters. It is also capable of playing video in 1080P Full HD resolution. But the most interesting – Fengmi Vogue Projector supports 8K video decoding.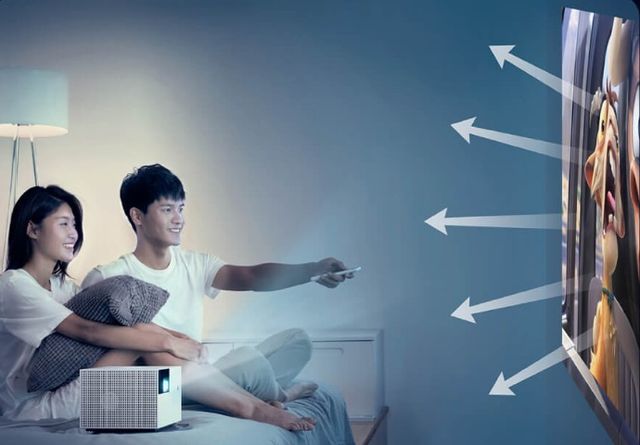 The manufacturer says that the brightness of Xiaomi Fengmi Vogue Projector is 150% higher than other projectors in this price range. It also provides a wide NTSC color gamut of more than 85%. Color reproduction is very saturated and bright.
We have great news for gamers. The delay in games on new Xiaomi projector is only 40 milliseconds, which is 50% better than other projectors.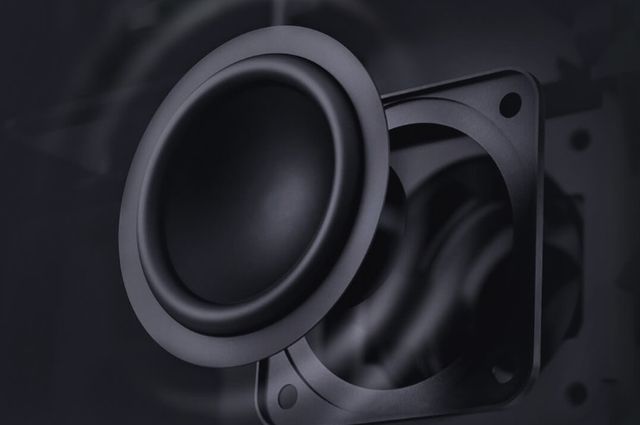 Xiaomi Mi Projector Vogue Edition is equipped with 10W Dolby speaker. It provides loud and high-quality sound while watching videos or games.
Xiaomi Mi Projector Vogue Edition: Price and Buy
The new Xiaomi Mi Projector Vogue Edition projector is still raising money on YouPin crowdfunding platform, but when it goes on sale, its price will be $522.
Later we will add links where you can buy Fengmi Vogue Projector.
Source: xiaomiyoupin