Today we want to tell you about interesting headphones from Xiaomi. It has a full name Xiaomi Headphones Relaxed Version. We look at its design, wire and sound quality.
Cable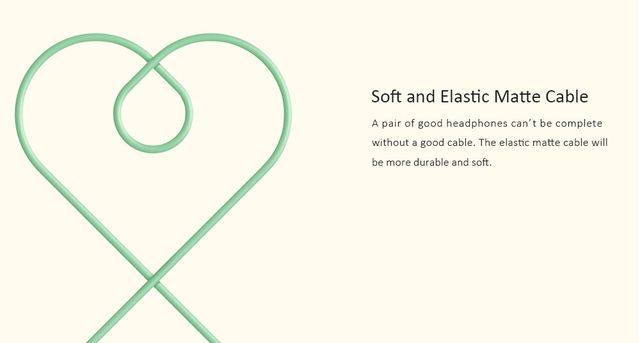 Xiaomi engineers were able to completely get rid of unnecessary wires, leaving only a cable available to connect to the sound source. The length of the cable is 1.4 meters, which will be enough for absolutely any user. The cable is made of high-quality TPE materials. It will not allow the wire to break or tear during everyday use. Also on it there is a highly sensitive conversational microphone with active noise reduction system. The connection to the sound source is made by standard 3.5 mm connector.
Design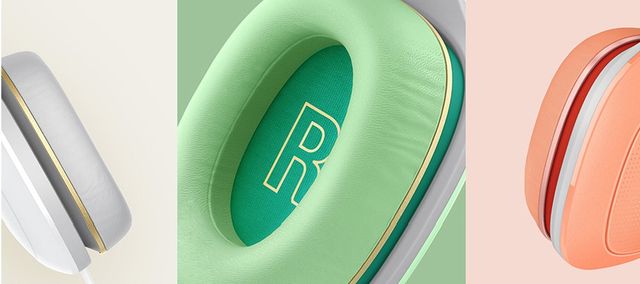 The ear-pads are made of environmentally-friendly foam material, thanks to which the headphones are able to perfectly repeat the shape of the user's ear. One of the main features of Xiaomi Headphones Relaxed Version is an innovation that will allow the user to receive and end calls, as well as control the playback of music by just touching the sensitive touch area located on the back of the left speaker. Thanks to this innovation, the manufacturer managed to completely abandon the physical control buttons.
The weight of new headphones is also worth mentioning. It is only 220 grams. Another very significant feature is certified Hi-Res Audio. This means that Xiaomi Headphones Relaxed Version fully comply with all the standards and specifications required to reproduce sound in HD quality. It will allow the user to enjoy even the smallest and seemingly unnoticeable nuances and details in music.
Sound quality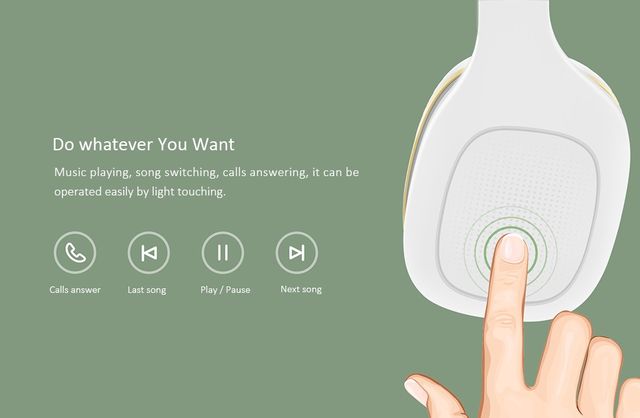 The manufacturer says claims that Xiaomi Headphones Relaxed Version has passed more than 700 different tests for sound quality, as well as reliability. Specifications, without a doubt, are also very respectable. The impedance is 32 Ohms, which allows you to connect headphones to even low-power sound sources without degrading the volume or quality of playback. The sensitivity is 107 dB. The range of reproduced frequencies is very wide – from 20 Hz to 40 kHz. The power of the speakers is 50 mW.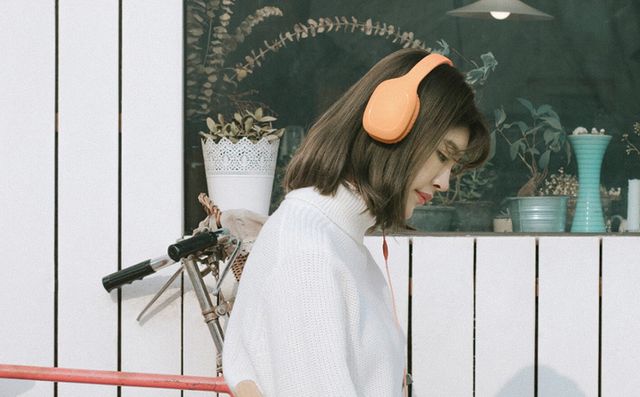 Price
As you can see, Xiaomi Headphones Relaxed Version is really very interesting gadget. If you look for headphones with over-ear form, then Xiaomi Relaxed Version may be a good option. Also, its price is very attractive – just $39.99. You can use the link below to check it out.
[su_button url="http://www.gearbest.com/earbud-headphones/pp_604486.html?wid=21&lkid=10974277″ target="blank" style="flat" background="#e50e08″ size="8″ center="yes"]Xiaomi Headphones Relaxed – Check out Price[/su_button]
Xiaomi Headphones Relaxed Version Video Review
https://www.youtube.com/watch?v=D30qYDjgJrk