Everyone has body thermometer in home pharmacy. However, many of them work very bad, and if you dring hot tea, your body temperature will be 37.8 degrees. Today we make review of non-contact digital thermometer Xiaomi iHealth. It measures the temperature per second with an accuracy of 0.2 degrees.
Xiaomi iHealth: Design
iHealth, like most products from Xiaomi, looks laconic and modern. The case of white matte plastic is covered with a glass panel. White color looks stylish. Also it hides prints and scratches on the glass surface.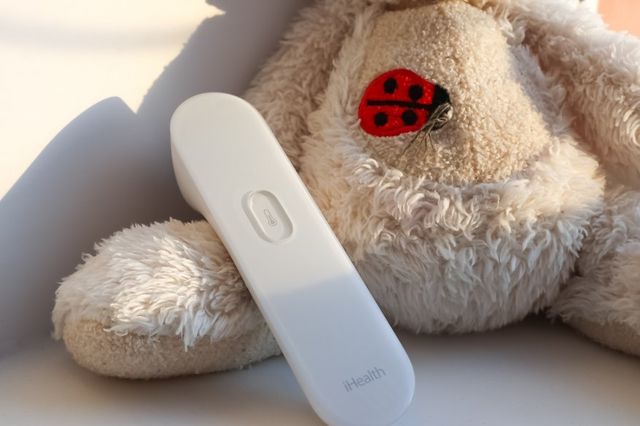 The only button is large and slightly recessed into the body – the thumb easily finds it even in the dark.
Above the glass hides LED display. It is not visible at all, when the gadget is off. You should press the button, and it lights up.
Xiaomi iHealth has a simple ergonomic shape. It's amazing how the designers worked hard for the design of cheap body thermometer. It has minimum elements on the case. Each part is created to help quickly and conveniently measure the human temperature.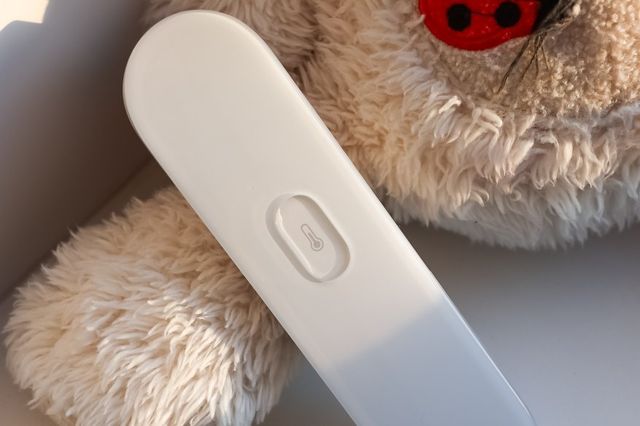 Xiaomi iHealth reminds the Magic Mouse. If Apple will start to make the thermometers, they would look something like this.
Now let's talk about functions of Xiaomi thermometer.
Xiaomi iHealth: Functions
Xiaomi iHealth is powered by two AAA batteries. By the way, batteries come in package. They hould be enough for 3000 measurements.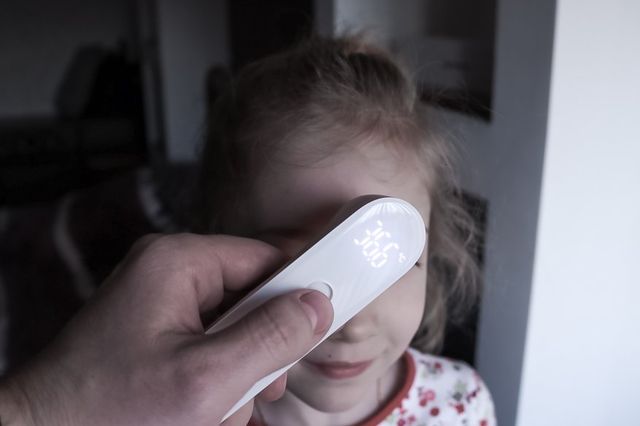 The German Heimann helps to produce infrared sensor, compensating ambient temperature sensor and proximity sensor. They are built-in the case and protected by a thick rubberized lining.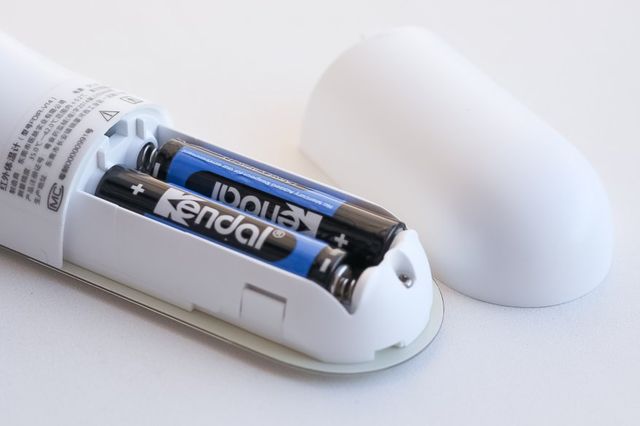 The device should be kept no more than 3 cm from the face and strictly to the bridge of the nose. When the button is pressed, the ambient temperature is correlated with the readings of the main sensor, then the display shows the body temperature. The process takes no more than a second and ends with a pleasant vibration of gadget.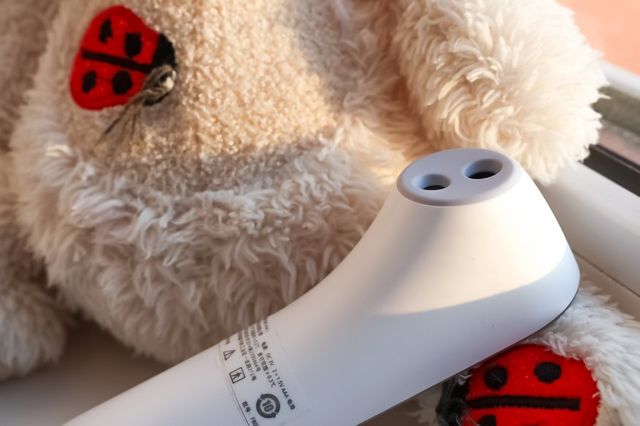 The thermometer measures temperatures in the range of 32 to 42 degrees. The accuracy is 0.2 degrees. In comparison with the mercury thermometer, the results of which were diverging by 0.1-0.2 degrees, there is no doubt about the accuracy of Xiaomi iHealth.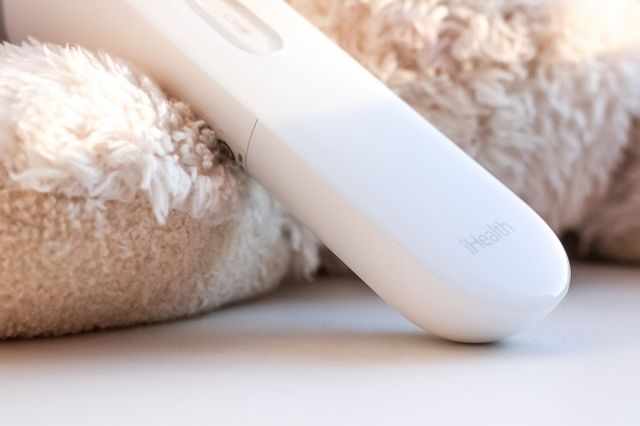 However, I think the gadget should have synchronization with smartphone. Also there is no buiit-in memory, and you can not look at the past measurements. It would be convenient to save the information in Health app.
Xiaomi iHealth: Conclusion
This is a useful and must-have gadget at home, especially in families with small children. When a child falls asleep after drinking an antipyretic, it is necessary to control the temperature, to understand whether it falls or continues to grow.
Mercury thermometer prevents sleep, it should be pressed and kept under the arm for several minutes. The contactless digital thermometer can easily and quickly measure the temperature without disturbing the baby. The compact dimensions allow you to take it with you on trips and do not worry that it will crash.
Source: miui