Xiaomi always produces interesting, inexpensive devices, which delight even fastidious users. Recently, the Chinese manufacturer introduced its new wireless earbuds called Xiaomi Mi AirDots Pro. The new Xiaomi product is very similar to Apple's AirPods, but it costs much less. For a new earbuds you will be asked only $60.
From January 11, Xiaomi earbuds were available for order in official online store. The wireless earbuds has become even more popular than wired earphones, because the prices are almost the same, but wireless earbuds are much more comfortable. If you don't believe me, then what do you say about that Xiaomi Mi AirDots Pro was sold out only in 4 minutes?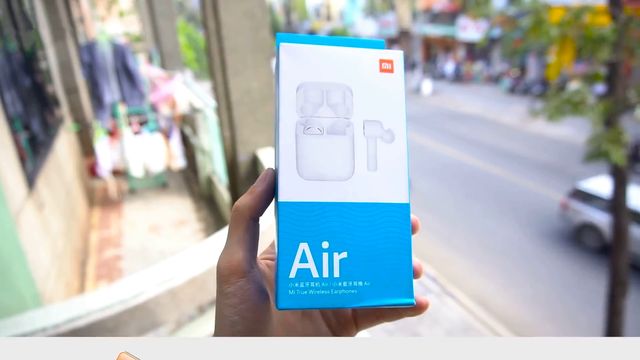 Of course, many Xiaomi fans were upset that they did not have time to order new earbuds. But representatives of the Chinese company were quick to reassure everyone, saying that the next batch of Xiaomi Mi AirDots Pro will be available for purchase on January 15. They were sold out quickly too.
[affcoups template="list" id="33669″]
[affcoups template="list" id="33665″]
It's time to figure out what is the reason for popularity of Xiaomi Mi AirDots Pro. In this article we will make the first review of new wireless earbuds from Xiaomi. We'll talk about design, features and functions of Xiaomi Mi AirDots Pro.
Xiaomi Mi AirDots Pro: Design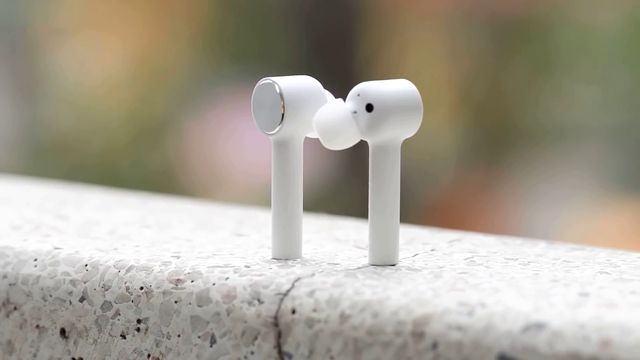 The wireless earbuds are very small and light. The weight of one earbud is only 5.8 grams, while the total weight of two earbuds and charging case is 58 grams.
On the outer part of the liner is a round touch control button, like Apple AirPods. Above it is a white LED indicator, which tells you about power on/off.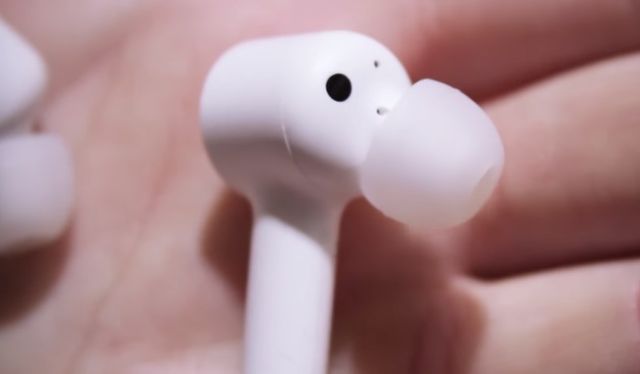 On the other side we can see silicone earbuds. They allow you to listen to music without the interference of extraneous sounds. Next to the earbuds there is an infrared sensor that detects whether the earphone is in the ear or not.
On one of the sides, there is a noise-canceling microphone on each earbud. At the bottom of the gadget there is a pair of magnetic contacts for charging the earbud in the case. There is also a hole for the main microphone between charging contacts.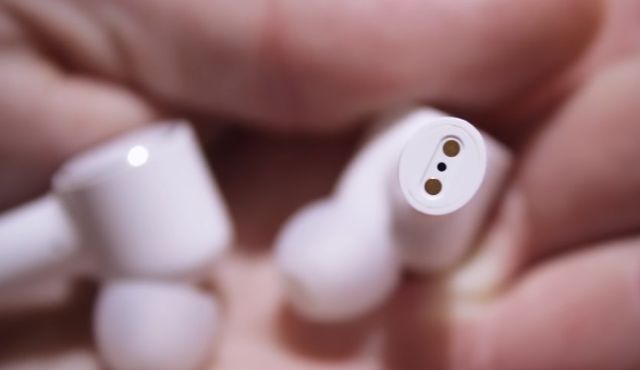 Xiaomi Mi AirDots pro are made matte white color. Later, the Chinese manufacturer promises to release a black matte version.
Mi AirDots Pro comes in a plastic white case. It is small – only 50 x 40 x 30 mm. The case performs the functions of not only the case for transportation, but also the charger. Above there is a magnetic cover, under which the earbuds are stored.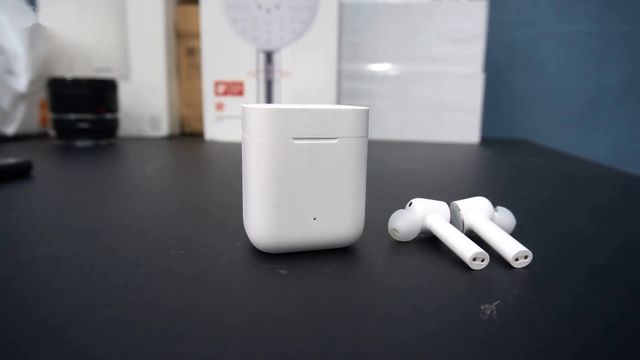 On the right side of the case there is a button, after pressing which the white indicator on the front part will light up and will inform you about the charging level. If it flashes, the charge level is low.
At the bottom there is a USB Type-C connector for charging the case itself.
By the way, except case and earbuds you will also receive a user manual and a charging cable.
Xiaomi Mi AirDots Pro: Functions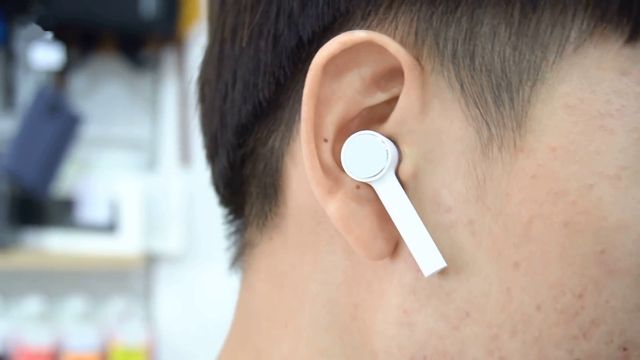 As we already said, Xiaomi Mi AirDots Pro are connected to each other using a wireless communication channel.
The music play time on a single charge is about 3 hours. Then you can insert the earbuds into the charging case, and after 1 hours listen to music again. Thanks to charging case, the total battery life of Xiaomi earbuds is about 10-11 hours.
We should say that battery life depends on a number of factors, including ambient temperature and sound volume. It takes 1 hour to fully charge the case via USB Type-C.
Xiaomi Mi AirDots Pro earbuds are protected from sweat and rain by IPX4 standard.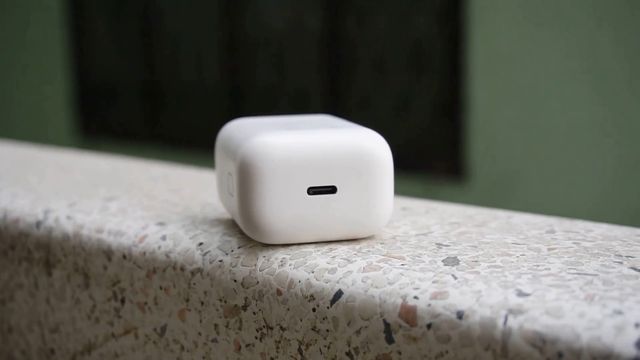 Xiaomi Mi AirDots Pro supports AAC codec, which provides good sound quality when using a wireless sound transmission channel. The manufacturer claims that new earbuds are compatible with smartphones, tablets and computers based on Android, iOS, Chrome OS, Windows, macOS and Linux. A nice bonus is the support of various voice assistants, including Google Assistant.
A double tapping on the touch button launches XiaoAI voice assistant.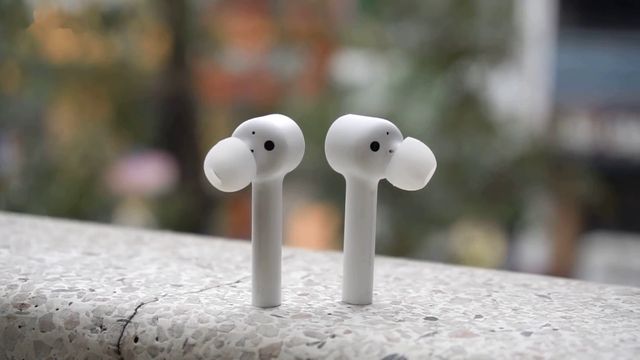 One of the advantages of new gadget is that each earbud can work separately, independently of each other. It means that you can use one earbud yourself, and give the second half to your friend. It is very convenient.
Xiaomi Mi AirDots Pro: Price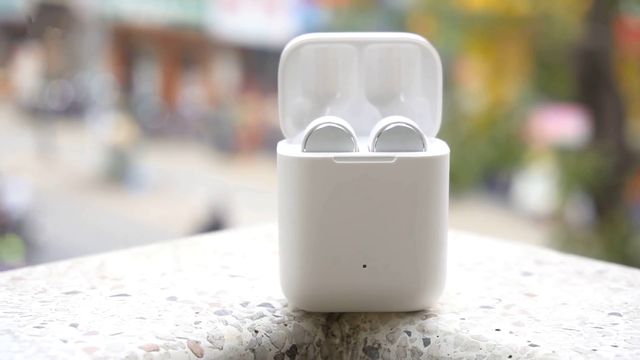 After the first review of Xiaomi Mi AirDots Pro wireless earbuds, we can say that it is very good gadget. It received a stylish design, high build quality, long battery life, noise reduction, moisture protection and a good, clear sound. Xiaomi Mi AirDots Pro is a very serious competitor for Apple AirPods.
You will be able to buy Mi AirDots Pro in the second half of January in Chinese online stores, like AliExpress and GearBest. But you should hurry, because the earbuds are bought up very quickly. Now Xiaomi Mi AirDots Pro wireless earbuds can be purchased for $60.
[affcoups template="list" id="33669″]
[affcoups template="list" id="33665″]
Source: engadget