Back in 2016, Apple made a revolution in the market of wireless headphones, introducing a product called AirPods. It is still very popular headphones around the world. This gadget for listening to music is good in almost everything, but it also has a number of disadvantages, for example, high price. Xiaomi finally released its own wireless earbuds Mi AirDots, and they are much cheaper than Apple AirPods.
We prepared first review of Xiaomi Mi AirDots, and find out how does it differ from Apple AirPods and other wireless earphones in 2018.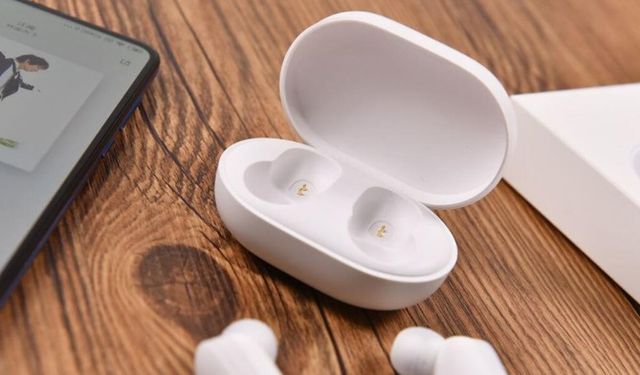 Xiaomi Mi AirDots have many advantages, but the most important of them is the price. New earbuds are more than 5 times cheaper than analogues from Huawei or Apple. The gadget costs only $30 in China.
Where to buy Xiaomi Mi AirDots?
Xiaomi Mi AirDots: Unboxing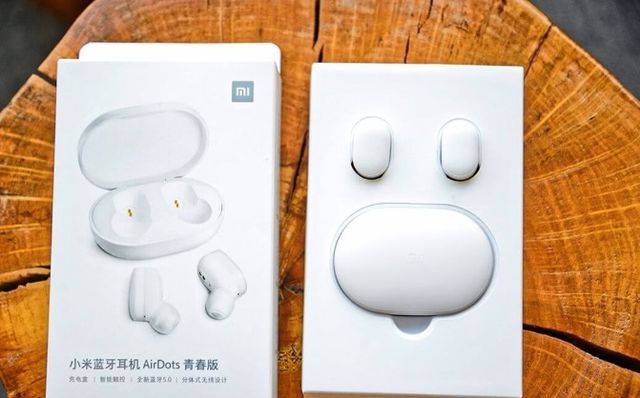 Xiaomi wireless earbuds comes in a small brand white box. On the front side, we see an image of a charging case and Mi AirDots wireless earphones. On the reverse side are technical specifications.
When you open the box, you see that the earbuds and the charging dock are packed separately and securely.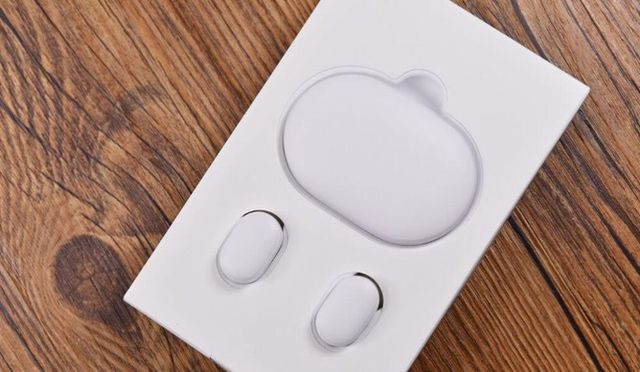 Xiaomi Mi AirDots: Design
In fact, Xiaomi Mi AirDots does not look like its main competitors. In addition to the price, the difference with AirPods lies in the silicone tips of Xiaomi. So they are perfect for an active lifestyle and travel in public transport. Also, thanks to their design, they will not fall out during intense physical activities.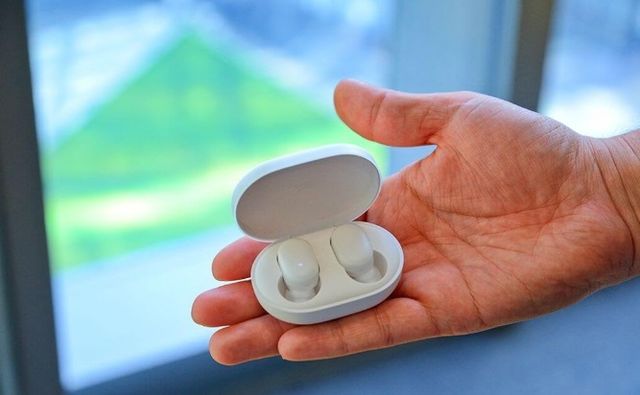 Xiaomi Mi AirDots weights only 4.2 grams each. They are practically not felt in the ears. The earbuds are available only in white color.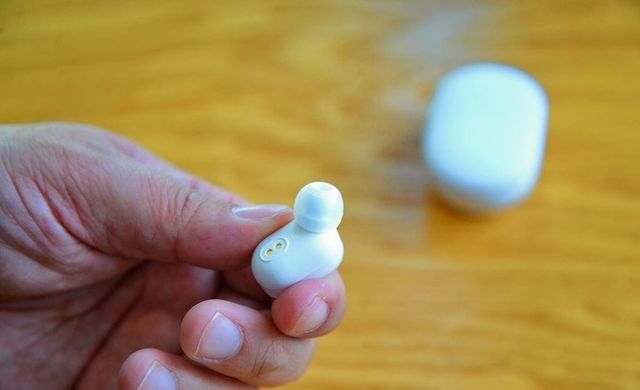 On the outside of each earbud there is a touch pad to control the earphones. We will talk about control functions later. On the inside of the earbuds there are two contacts for charging.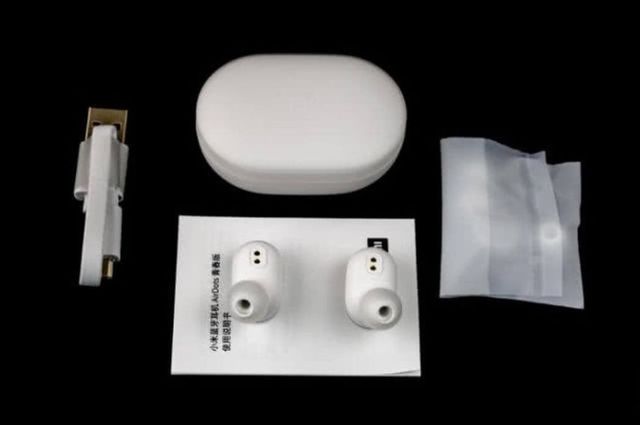 The package includes Xiaomi Mi AirDots wireless earbuds, a charging case, a charging cable, two extra pairs of silicone eartips.
Xiaomi Mi AirDots: Functions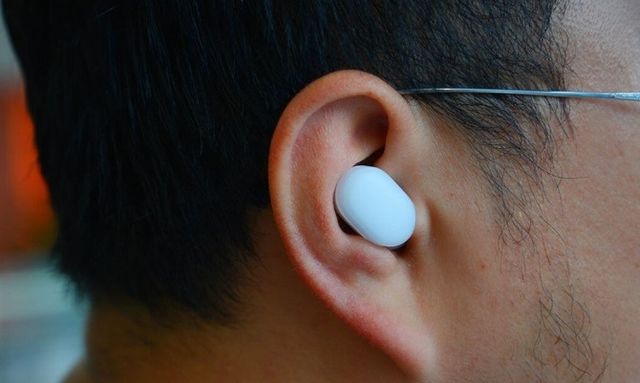 Xiaomi Mi AirDots are equipped with 7.2mm dynamic speakers. The manufacturer promises that earbuds will be able to provide a sufficiently high-quality sound without losing high and low frequencies.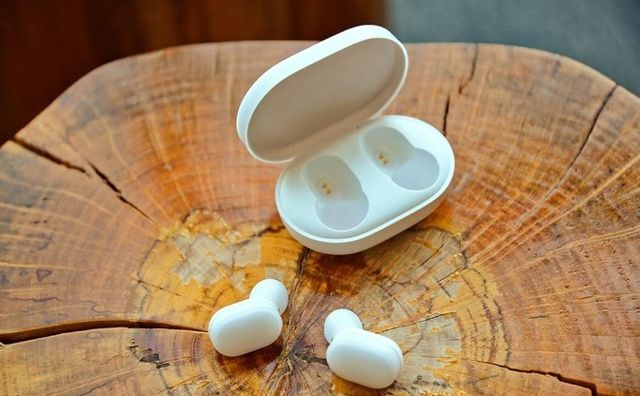 The earphones are compatible with any device, such as smartphone, tablet, laptop, MP3 Player. They support Bluetooth 5.0. New technology allows transmitting sound to a distance of 50 meters. Bluetooth 5.0 will give a lower power consumption, a longer working range and a less disturbed signal, so that there will be less interference, a more stable and clear signal. This is another advantage of Xiaomi Mi AirDots, because most other wireless earbuds work on Bluetooth 4.2.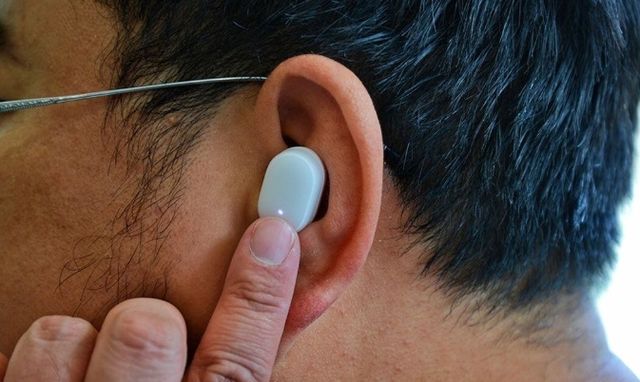 As we said earlier, the earbuds are controlled with gestures. By single press the earphones' touch panel, you can stop/play music or take a call; long press to reject a call; two short presses to turn off the sound or turn on voice assistant Xiao AI. It is very convenient that Xiaomi Mi AirDots have different control options with just a couple of clicks. There is no need to get a smartphone  to take a call or turn off the music.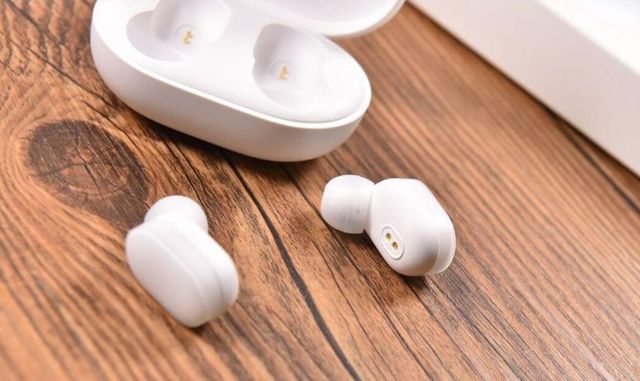 As soon as you get the earphones from the charging dock, they will automatically connect to the latest device. When you put them back into the charging box, Xiaomi Mi AirDots disconnect and start charging.
A voice assistant Xiao AI can help you type and send messages or make calls using predefined voice commands.
Xiaomi Mi AirDots: Battery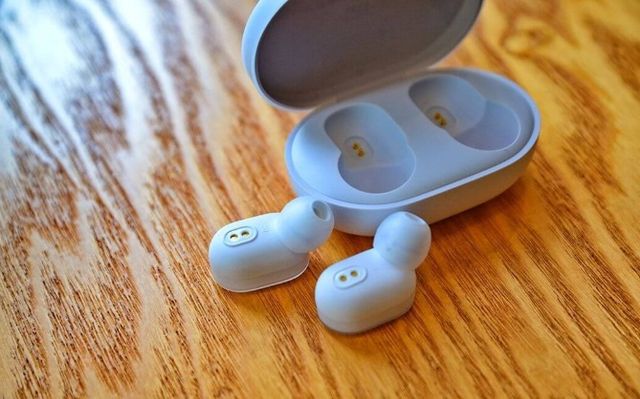 As for the battery, inside each of the earbud there is built-in battery with capacity of 40mAh. The full battery charge takes 1.5 hours.
By the way, each earbud is able to work separately. One full charge is enough for 4 hours of stereo playback at a volume above average for each earbud. In mono mode, the earphones will work up to 5 hours.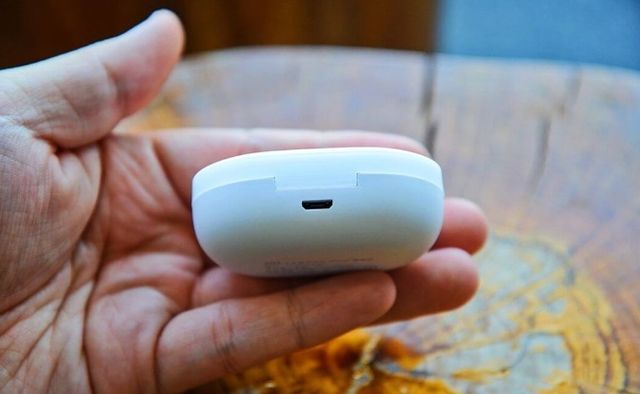 In addition, Xiaomi Mi AirDots comes with a charging box. It is not only power bank for earphones, but also convenient box to carry the gadget in the pocket.
The charging dock has 350mAh battery. Its charge is enough to charge the earphones three more times. This means that total working time of Mi AirDots is about 12 hours. It is very good result. The charging dock is charged via USB Type-C cable.
Xiaomi Mi AirDots: Price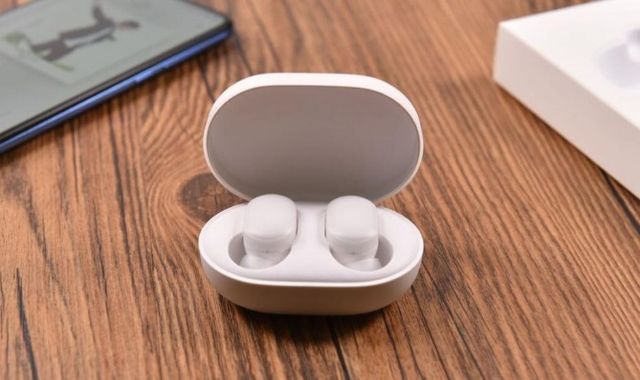 So, it is the first true wireless earbuds from Xiaomi. The Chinese company made a good job, and released a really serious competitor for Apple's AirPods. Xiaomi Mi AirDots received practical design, convenient touch and voice control, and support for a more reliable Bluetooth 5.0.
As for the price, the sales of Xiaomi Mi AirDots began on November 11, and now you can buy them at a price of $47.
Where to buy Xiaomi Mi AirDots?
Source: mi