Xiaomi has long gone beyond the production of smartphones and smartwatches. The Chinese brand produces various gadgets, home appliances and even small items for home. Yesterday we learned that Xiaomi plans to release its first e-book – Xiaomi Mi Reader.
You can say that this is not the first e-book from Xiaomi, because earlier we wrote about Xiaomi iReader T6. Actually, Xiaomi is not related to this device, because it was created by two former employees of Chinese company.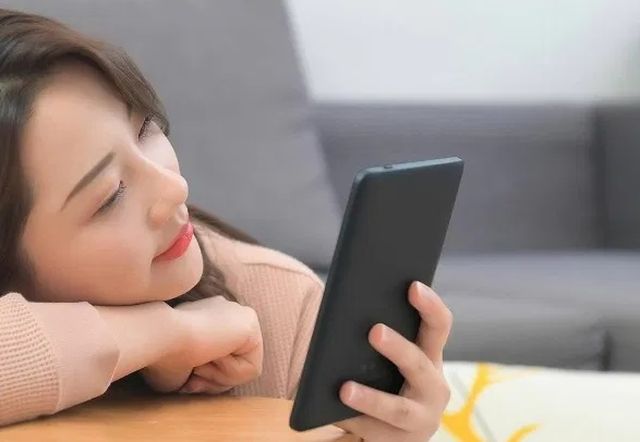 The new e-book Xiaomi Mi Reader has an anti-reflective display, 212 PPI pixel density, Android 8.1 Oreo operating system and up to 15 days of battery life.
Let's make the first review of Xiaomi Mi Reader, and talk about known specifications, features and functions of new e-book.
Xiaomi Mi Reader: Design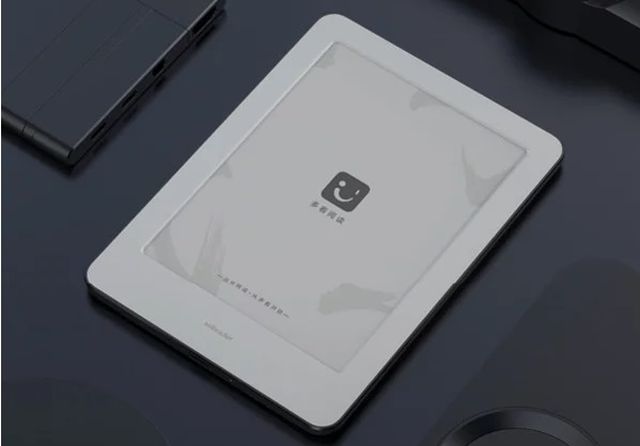 The new Xiaomi Mi Reader has a simple and pleasant appearance, as other Xiaomi devices.
The body of e-book is made of ABS plastic. The back and side panels are in matte black. There are wide white bezels around the screen.
On the back panel there is only a small Xiaomi logo, as well as basic information about e-book in small print.
On the front panel under the screen you can find another MiReader logo.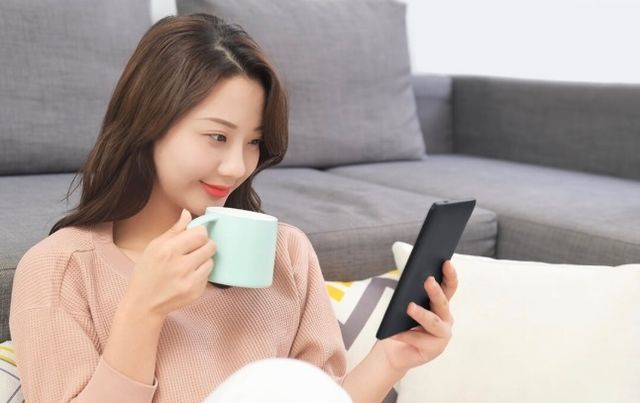 As for display, it is ink screen with HD resolution and 221 PPI pixel density. It is an excellent screen with low power consumption and wide viewing angles. It has an anti-reflective coating, so you can read even in direct sunlight.
By the way, Xiaomi eBook Reader has built-in LED backlit. Moreover, you can adjust the brightness of the screen yourself. A total of 24 brightness or dimming modes are available.
Now you can change the brightness of the screen depending on the environment.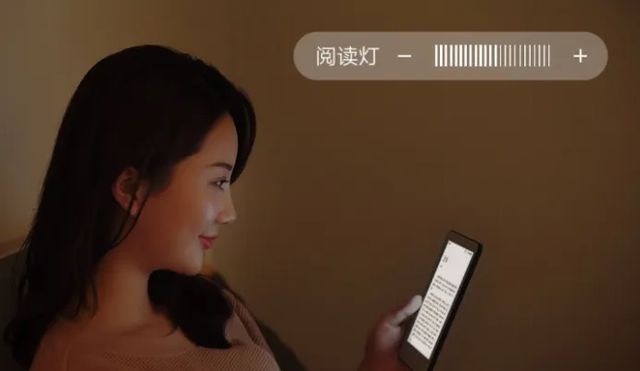 There is a small physical button to power on/off the new e-book on the top.
On the bottom panel there is USB Type-C port for charging.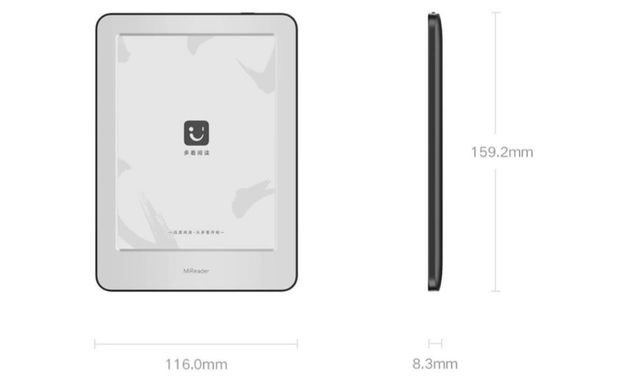 Xiaomi Mi Reader is a compact device. The size of eBook is 15.9 x 11.6 x 0.8 cm, and it weighs only 178 grams. You know, the size really plays an important role because many people don't just read books at home, but also in public transport, parks and other places. The lightweight and compact book is easy to carry in your bag or backpack.
Xiaomi eBook Reader: Specifications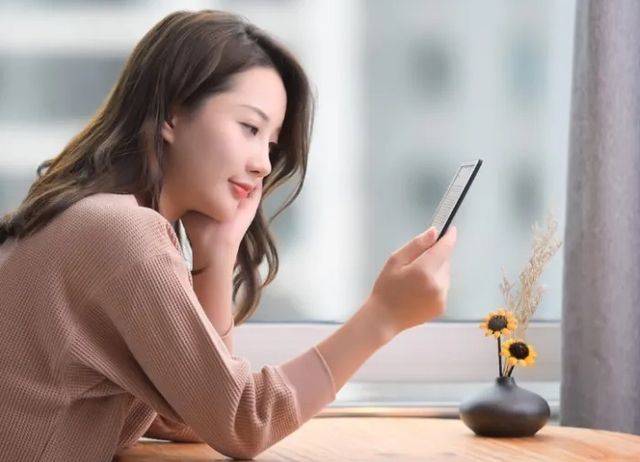 The first Xiaomi e-book is powered by Allwinner processor. It has a clock speed of 1.8 GHz.
It also has 1 GB of RAM and 16 GB of internal memory. Of course, few people pay attention to performance when choosing an e-book, but this is also important.
Another advantage of Xiaomi Mi Reader is Android 8.1 Oreo operating system. Now you can not only read books, but also comics, office documents, presentations.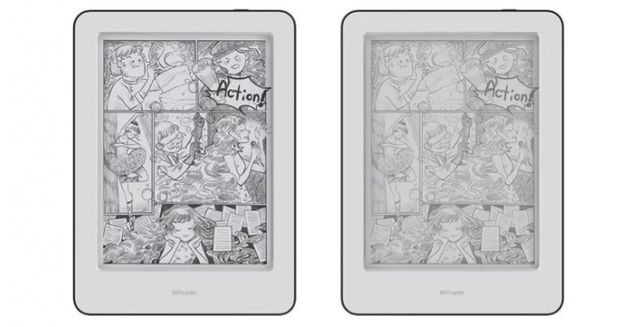 The new Xiaomi eBook Reader supports various formats, including popular TXT, EPUB, PDF.
You can change the contrast, font size and other options in e-book settings.
By the way, if you already have account WeChat or Xiaomi account, you can use Xiaomi Mi Reader to access cloud storage.
As for battery, the new eBook lasts for several weeks on a single charge. Of course, battery life depends on the intensity of use, brightness, etc.
The built-in battery has a capacity of 1800mAh. It takes about 2 hours to fully charge the battery.
Xiaomi Mi Reader: Price and buy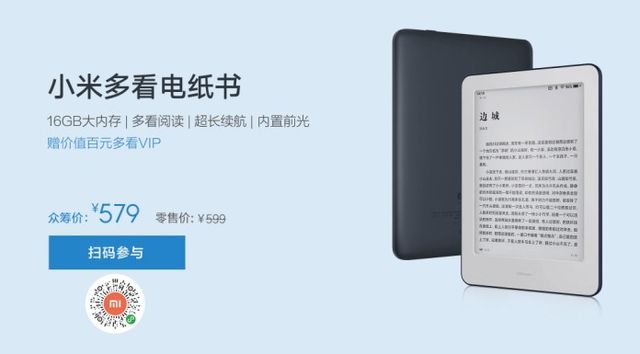 Crowdfunding campaign for Xiaomi eBook Reader production starts on November 20. If the reader will get the necessary amount of money, but we are sure it will happen very quickly, the e-book will go on sale at the price of $83.
The start of sales date of Xiaomi Mi Reader is not yet known.
In any case, $83 is a very good price for an e-book with a quality screen with anti-reflective coating, Android 8.1 Oreo operating system, 1 GB of RAM and 16 GB of built-in memory and up to 15 days of battery life. Do you agree?