Xiaomi produces not only innovative devices, but also stylish gadgets. In 2019 the Chinese manufacturer released an electric kettle with retro design. The device is called Xiaomi Qcooker Electric Kettle.
As you understand, the main feature of the kettle is retro design. But what about features? Let's do the first review of Xiaomi Qcooker Electric Kettle, and find out how it differs from the ordinary electric kettle.
Xiaomi Qcooker Electric Kettle: Design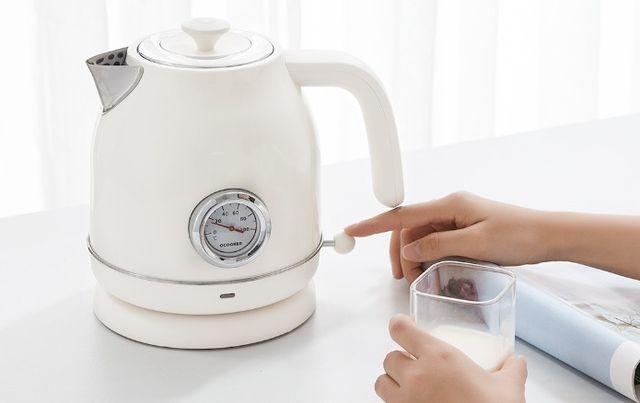 Well, let's look carefully at design of new Xiaomi Qcooker Electric Kettle. The kettle looks very unusual for 2019.
The device is made of stainless steel AISI 304. The steel is not only more safe than other materials, but it is also easy to clean and leaves no unpleasant odors. Also, stainless steel withstands very high temperatures, so the kettle will serve you for a long time.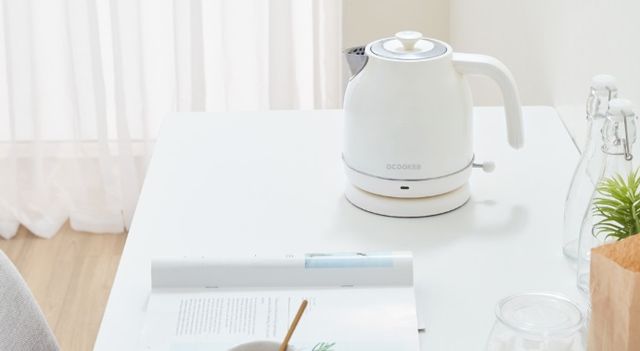 The electric kettle is available in two colors: in standard white and in a very nice green color. The body is made of both glossy and matte materials. Some buttons are chrome plated.
The dimensions of the kettle are 238 x 180 x 220 mm and the weight is almost 1 kilogram.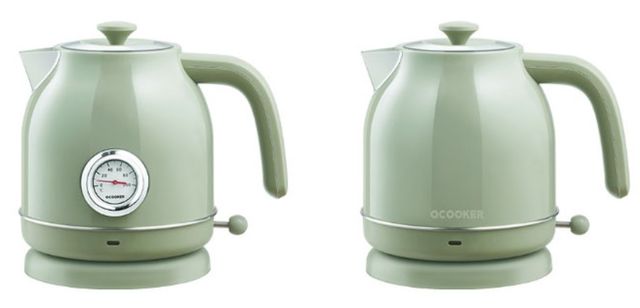 The most unusual detail of Xiaomi Qcooker Electric Kettle is the round temperature sensor, which is located on the side panel. It resembles sensors on retro cars. As you understand, the temperature sensor shows the temperature of the water in the kettle.
If you do not like it or you do not need a thermometer, then there is a version of the kettle without it. Instead of the thermometer on the body is the logo of Qcooker company. For the rest, the electric kettles are identical.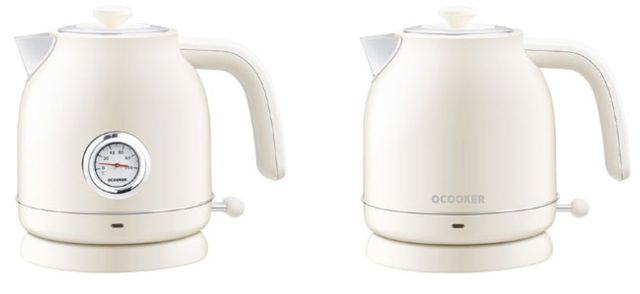 A little below the thermometer we see a small LED indicator. It shows whether the kettle is on or off.
The kettle spout is chrome plated. By the way, the lid does not open automatically, as usual, but manually.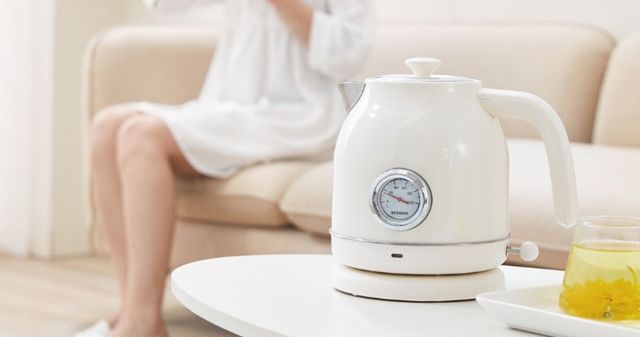 The handle of Xiaomi Qcooker Electric Kettle is long and very comfortable. It has a matte surface, so your hand will not slip, even if it is wet. Under the handle we see a small chrome lever with a round knob. Lowering this knob down will turn on the kettle.
No extra buttons or control via smartphone. This is not a smart kettle.
Xiaomi Qcooker Electric Kettle: Functions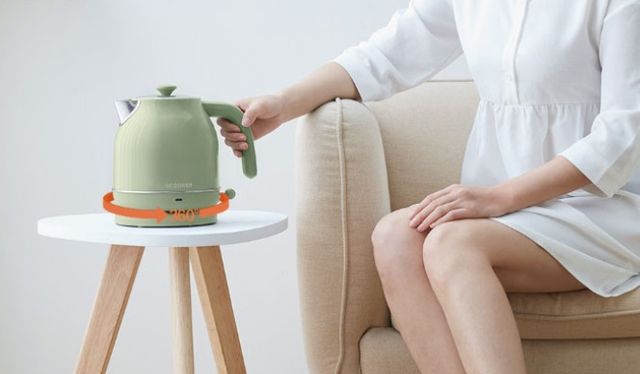 Despite its retro design, Xiaomi Qcooker Electric Kettle received a good power of 1800 watts. To heat full kettle of water, you need to wait 4-5 minutes. Electric kettle has a volume of up to 1.7 liters of water. This is quite enough to drink tea in the company of family and friends.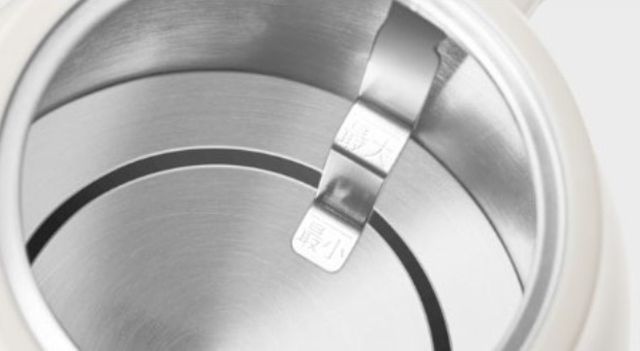 The inside of the kettle is also made of stainless steel. It goes through many stages of processing, so it is not afraid of damage or chemical effects. In addition, stainless steel is very easy to clean from scale.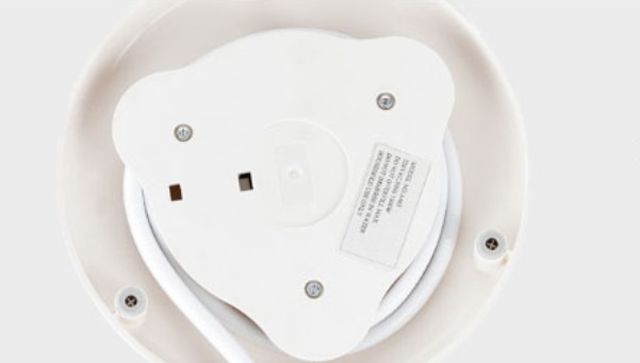 Another nice feature of Xiaomi Qcooker Electric Kettle is the stand. It has three rubber feet at the bottom, which prevent slipping on the surface. The electric kettle has a 360 degree rotation function. In other words, you can put the kettle in any place convenient for you, and twist it in different directions.
Xiaomi Qcooker Electric Kettle: Price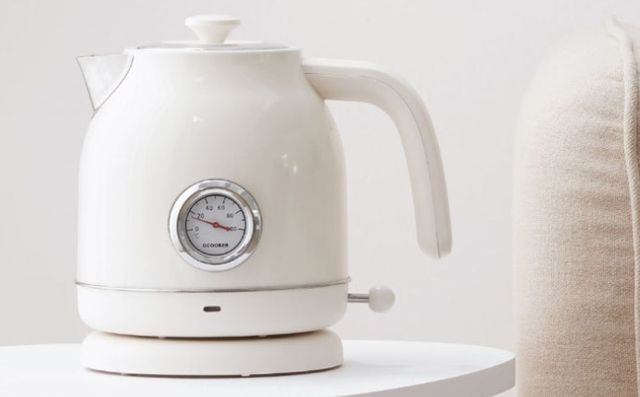 If you love not only functional, but also beautiful things, then a retro electric kettle Xiaomi Qcooker Electric Kettle is a necessary thing for your home. This kettle has a very stylish retro design, robust stainless steel body, large volume of water and power of 1800 watts. The new electric kettle from Xiaomi will decorate your kitchen.
You can buy Xiaomi Qcooker Electric Kettle in Chinese online stores for $50.
Source: xiaomiyoupin