Today, June 12, Xiaomi announced two new budget smartphones: Redmi 6 and Redmi 6A. They are very affordable devices, but should you buy them in 2018? A week ago there were rumors that Redmi 6 would have a notch above the display. Yes, white front panel and notch look so terrible. However, we expect that new phone will have only black front panel.
Anyway, Xiaomi released completely different Redmi 6. Also, there is even more affordable model Redmi 6A. The first disappointment is the lack of notch, and quite thick bezels around the screen. But also it has downgrade in processor, and this is the main problem of new phone.
Do you remember the last Xiaomi smartphone with Mediatek chipset? It was Xiaomi Redmi Note 4 on Helio X20. It was one of the most unpopular phones, because the global market received  model Redmi Note 4X on Snapdragon 625. The smartphone on Snapdragon processor became the bestseller.
As for Xiaomi Redmi 6 and 6A, new phones are equipped with processors Helio P22 and Helio A22.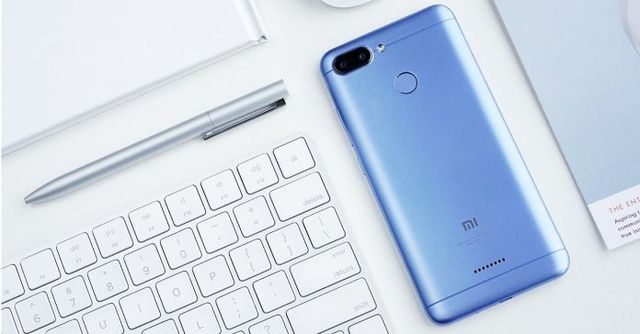 In December 2017, Xiaomi introduced two smartphones called Redmi 5 and Redmi 5 Plus. You can read our review of Redmi 5 Plus. The main advantages of these phones are full screen, good hardware and little price.
Now, after only half a year, the company releases a successor to Redmi 5, and it is called Redmi 6, and its simplified version Redmi 6A, which replaced Redmi 5A. To be honest, they look like the worst Xiaomi phones for the last year. We decided to find out why we think so, and should you buy Redmi 6 and Redmi 6A in 2018.
Redmi 6 and Redmi 6A: Design
Surprisingly, first we heard about Redmi 6 few months before the announcement, but live photos appeared few weeks ago. The spy photos featured a smartphone with a notch above the screen and white front panel. However, Redmi 6 received another design. It lost a notch, and it's great, but the bezels around the display are so big. They are even bigger than Redmi 5!
The body of the device is made of classic combination of metal and plastic inserts on the back. The camera is located in the upper left corner.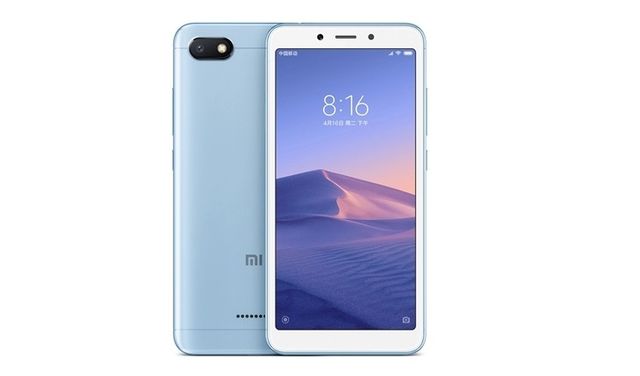 It's strange that Redmi 6 has a horizontal dual camera. Also it is located directly at the junction of metal body and plastic antenna. The flash is built right to the camera sensors.
The fingerprint reader is in the center of back panel. It is very interesting that new Xiaomi phone has a speaker on the back side, not from the bottom, like all other smartphones. The headphone jack is on top, instead of infrared port. It seems that Xiaomi decided to abandon the infrared sensor, because it doesn't appear in any Xiaomi Mi 8 models.
Xiaomi Redmi 6A does not look much different from Redmi 6. From other hand, it does not have a dual camera, but instead of the second sensor, there is a flashlight.
The fingerprint reader has disappeared at all. In terms of design, Xaiomi can be praised for the fact that both devices are extremely compact. They come with 5.45-inch displays and 16:9 aspect ratio.

Among other design features are: few color options, and there is no black color (only gold, pink, blue and silver). If you want to have a black front panel, then you'll have to buy a silver version.
Xiaomi Redmi 6 and Redmi 6A: Display
New smartphones have identical displays: 5.45-inch diagonal with HD+ resolution, 1440×720 pixels, IPS panel, 1000:1 contrast ratio, 18:9 aspect ratio, 73% screen to body ratio.
Even in this category we can see a downgrade, because Redmi 5 has 5.7 inches. Nothing more interesting here. From other side, what do you expect to see on budget smartphones?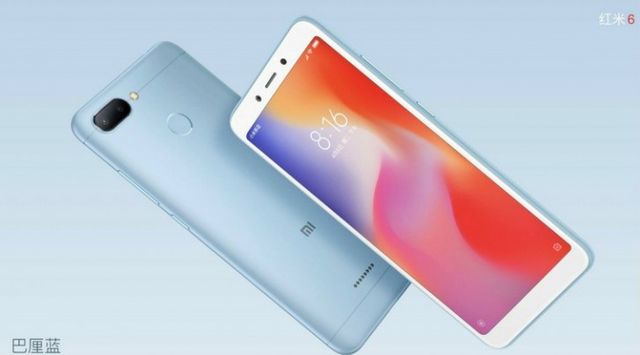 Xiaomi Redmi 6 and Redmi 6A: Performance
Xiaomi decided to use MediaTek processors in new smartphones. It is good or not, I cannot say, but it was a big surprise for me!
On paper new chipsets Helio P22 and Helio A22 look very good, but I do not believe Mediatek processors. From other side, there is Helio P60, and it is really good processor. It is even better than Snapdragon 636, but it is not so popular yet. What we know about Helio P22:
12 nanometer technological process;
energy efficient Cortex-A53 cores in quantity of 8 pieces;
clock speed up to 2 GHz;
Graphics core PowerVR Ge8320 with a frequency of up to 650 MHz;
64bit.
It should be good alternative to Snapdragon 625, which is only known by leaks. SD625 also has process technology 14 nanometers, while Helio P22 has 12 nanometers, which should have a positive effect on energy consumption. At the presentation we are showed that Helio P22 is faster than a similar Snapdragon chip, but Redmi 6 is absolutely not suitable for games.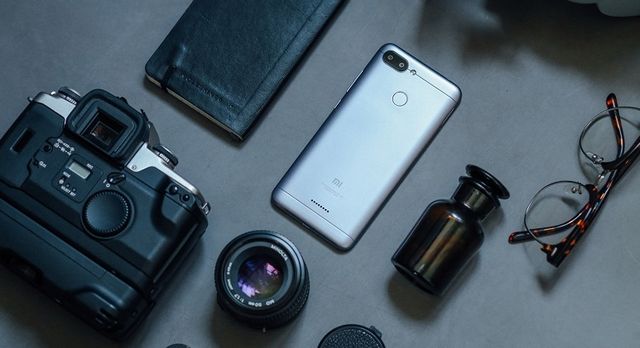 Redmi 6A received an even weaker processor Helio P22:
12 nanometer technological process;
energy efficient Cortex-A53 cores in the amount of 4 pieces;
clock speed up to 2 GHz;
Graphics core PowerVR (???) with a frequency of up to 450 MHz;
64bit.
Mediatek says that Helio P22 is more powerful than Snapdragon 425 and its own chipset MT6739. Also it says about advantage in benchmarks, and in terms of energy efficiency it will be much better than Snapdragon processor.
Xiaomi Redmi 6 has 32/64 GB of internal memory and 3/4GB of RAM. Xiaomi Redmi 6A will come in only one model with 2/16 GB of memory. Memory cards are supported in both phones.
Xiaomi Redmi 6 and Redmi 6A: Camera
As for the cameras, there is nothing to complain about. So, in order:
Redmi 6 has dual rear camera. It consists of the main senspr Sony IMX486 with resolution of 12MP, aperture f/2.2 + secondary 5MP sensor with a similar lens aperture. The bokeh mode is available. There is digital video stabilization and recording in 480P at a speed of up to 120 FPS. On the front side you can see 5 MP sensor with f/2.2, face recognition function, background blur (portrait).
Redmi 6A received single rear camera, although the model of sensor and manufacturer has not been specified. Most likely we are dealing with famous image sensor S5K3L8 (used in Redmi 4/4 Pro), because the resolution is 13MP and pixel size is 1.12 microns. The electronic stabilization is also here. As for the front camera, there is the same 5MP sensor, f/2.2, face recognition function.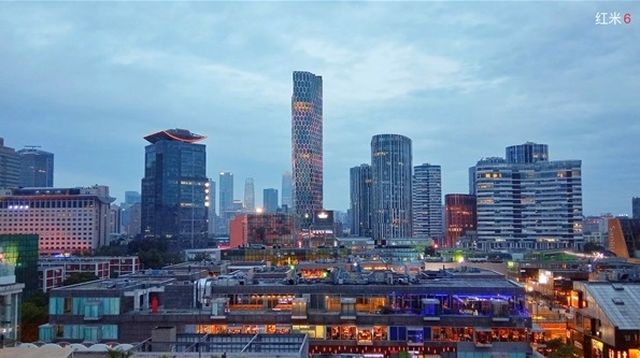 Above you can see some sample photos, but you should understand that they are official. Nobody have tested Redmi 6 yet, because it is not on sale yet. In general, we can say that Redmi 6 has a god camera for the official price of $125.
Xiaomi Redmi 6 and Redmi 6A: Battery
Redmi 6 and Redmi 6A received batteries 3000mAh batteries each. Earlier, there were rumors about 3900mAh, but expectations did not come true. Xiaomi bet on 14nm process technology and low processor performance, as well as low resolution displays. We don't know battery life, but expect about one working day. There is no fast charging in both phones, and current specs are 5V and 1A.
Xiaomi Redmi 6 and Redmi 6A: Specifications