Xiaomi has expanded its series of smart home devices with new Xiaomi SO WHITE EX3 toothbrush. This is not the first electric toothbrush from Xiaomi, but it differs from previous models with interesting features and low price.
Xiaomi SO WHITE EX3 has a beautiful design, comfortable lightweight design and three cleaning modes. The device offers 31000 vibrations per minute and works up to 25 days on one charge.
Perhaps the most pleasant surprise is price – only $15. This is the cheapest electric toothbrush from Xiaomi.
[affcoups template="list" id="35529″]
[affcoups template="list" id="38542″]
In this article, we prepared an introduction and the first review of Xiaomi SO WHITE EX3 electric toothbrush.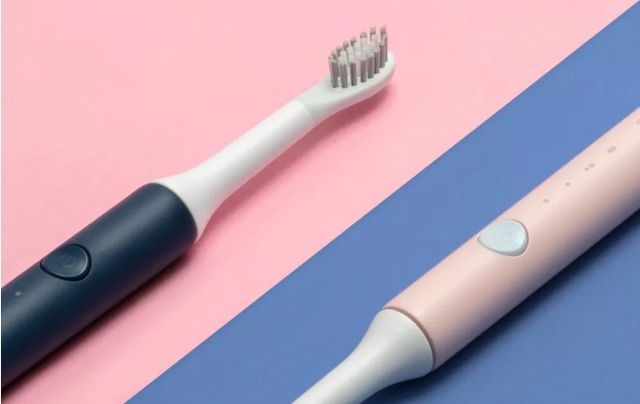 Xiaomi SO WHITE EX3: Specifications
Speed: 31000 vibrations per minute;
Voltage: 1.2 V;
Power: 0.5 W;
Work time: 25 days;
Charging time: 16 hours;
Cleaning modes: 3;
Protection: IPX7;
Weight: 50 g;
Color: blue, pink.
Xiaomi SO WHITE EX3: Design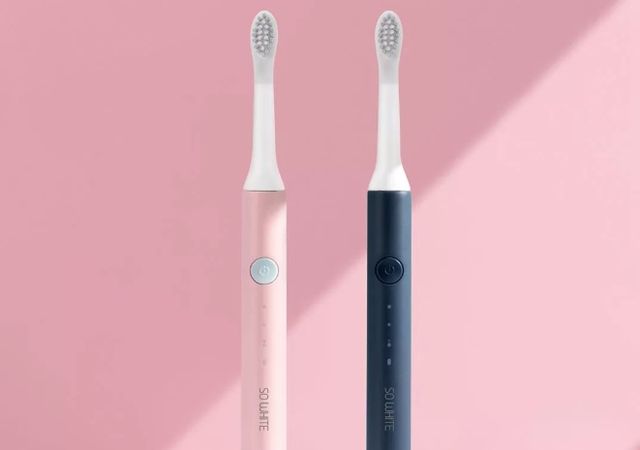 As you understand, it is difficult to come up with an original design for a toothbrush, so all of them look similar. Xiaomi SO WHITE EX3 is no exception. However, this does not prevent the new Xiaomi toothbrush to look attractive.
The first thing that catches the eye when seeing Xiaomi So White EX3 is color. The body of toothbrush is not standard white or black, but dark blue and pale pink. The toothbrush has a matte finish, so it's nice to hold it in your hand.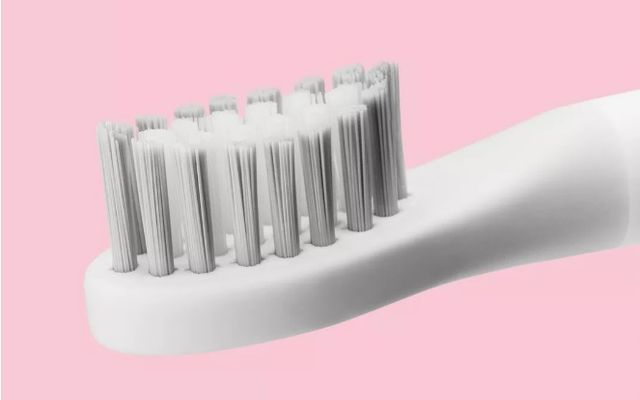 The weight of the toothbrush is only 50 grams. During brushing your hands do not get tired, which is especially important for children, as well as travelers. No one needs extra weight in a suitcase or bag while flying an airplane.
On the front of the toothbrush, you can see a large round power button. There are four LEDs of different sizes under power button. The top three indicators say about cleaning modes, while the bottom one – the battery level.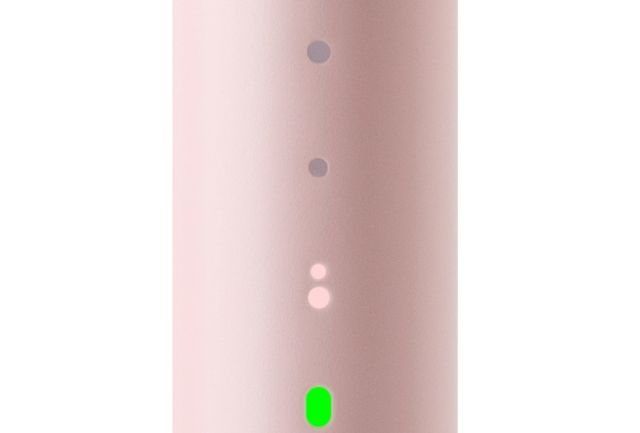 The package contents of new electric toothbrush includes one interchangeable nozzle and wireless inductive charging. We should say that charger is made in a stylish white matte color.
Xiaomi SO WHITE EX3: Functions
One of the main advantages of SO WHITE EX3 is power. The toothbrush offers 31000 vibrations per minute, which is two times more than other electric toothbrushes can offer in this price range. The toothbrush not only gently cleans the surface of the teeth from plaque, but also the interdental space from food debris.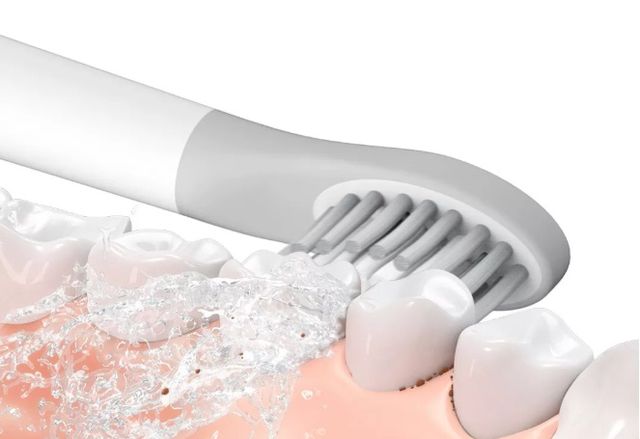 Xiaomi SO WHITE EX3 has three cleaning modes:
Standard mode is suitable for most people. The toothbrush works at a speed of 31000 vibrations per minute and provides deep cleaning of the teeth.
Gentle mode is suitable for people with sensitive teeth or for those who use an electric toothbrush for the first time. The number of vibrations per minute is 27000.
Massage mode is designed not only for deep cleaning of teeth, but also for the care of gums. The toothbrush changes the speed and vibration in this mode.
You can choose any of these modes without app on smartphone. The top LED indicator on the front panel is standard mode, the center LED is gentle mode and bottom indicator is massage mode.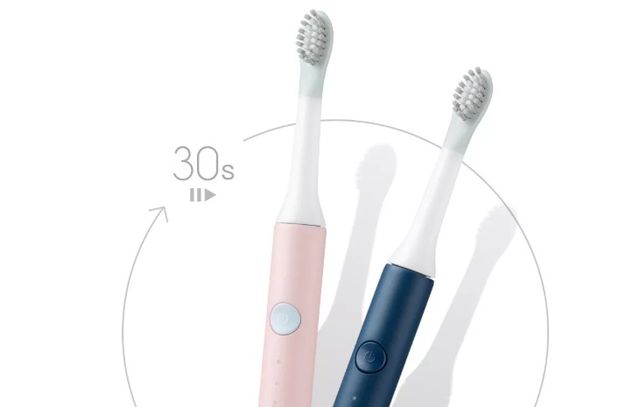 In any of the modes, Xiaomi toothbrush alerts the user with a short vibration every 30 seconds, so you need to change the direction of cleaning. 2 minutes after the end of cleaning, the electric brush automatically turns off.
Xiaomi SO WHITE EX3 toothbrush uses DuPont medium hard bristles. The bristles have different lengths, so they clean both the posterior and anterior surfaces of the teeth. Soft rubber brush head provides gentle massage to the gums.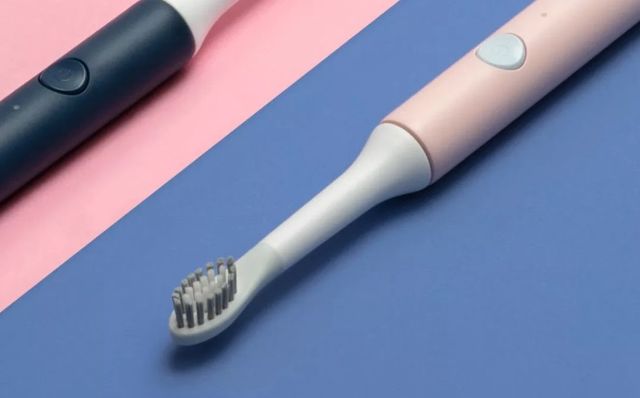 SO WHITE EX3 is IPX7 water protected. The toothbrush is completely waterproof and you can safely wash it under running water. As we already said, the device has a matte finish, so the toothbrush does not slip even in wet hands
New electric toothbrush has a battery life of 25 days on a single charge. Of course, it depends on the activity of use. 25 days is 4 minutes of cleaning every day.
The device uses wireless inductive charging. It is recommended to connect the charger to a computer or laptop, and not directly to wall charger. It takes about 16 hours to fully charge the toothbrush.
Xiaomi SO WHITE EX3: Price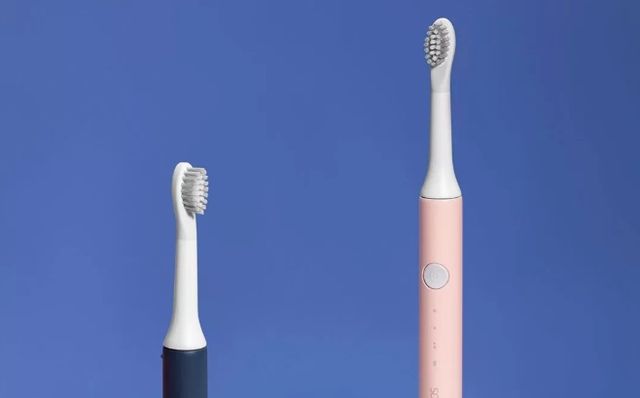 SO WHITE EX3 electric toothbrush has an excellent ratio of price and quality. Usually electric toothbrushes cost more than $30, but you will need to pay only $15 for Xiaomi SO WHITE EX3.  It is very good price for electric toothbrush with 31000 vibrations per minute, 3 cleaning modes and 25 days of battery life.
Below we will leave the links where to buy Xiaomi SO WHITE EX3 cheaper.
[affcoups template="list" id="35529″]
[affcoups template="list" id="38542″]