Today you don't need a personal computer (PC), because there are powerful smartphones, Mini-PCs and laptops. Of course, the smartphones cannot replace computer, because there are no mobile devices on Windows operating system. Mini-PC is useful device, but you can use it only at home or office. You cannot carry it anywhere with you. As you understand, the best option is a laptop.
The modern laptops are much thinner and lighter than they were some years ago. Also, some of them have touchscreen and even convertible design. In this article, we will talk about one of these laptops called XIDU PhilBook Max.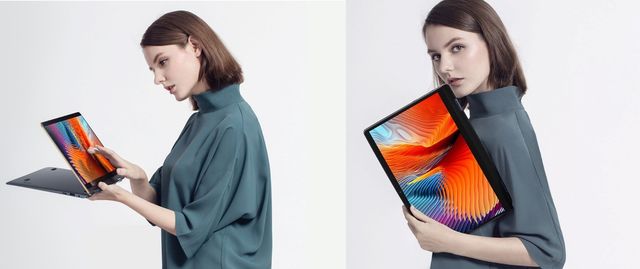 XIDU is the new player on laptop market, but it has already released many interesting laptops and tablets. For example, XIDU PhilBook Max is 14.1-inch laptop with multi-touch screen and versatile design. Yes, you can rotate the screen 360 degrees and use the laptop as a tablet. It sounds amazing, do you agree? This design is also known as Yoga.
So, let's make the first review of XIDU PhilBook Max and find out its main features.
UPDATE: Read our full review and unboxing of XIDU Philbook Max.
XIDU PhilBook Max: Design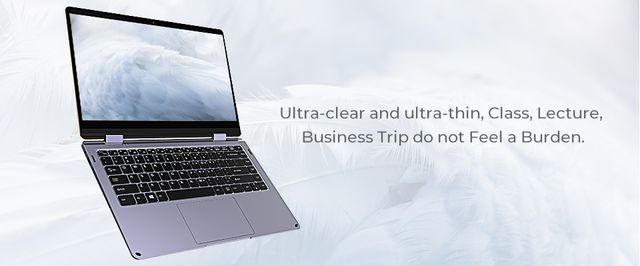 The main feature of XIDU PhilBook Max is flexible hinge and convertible screen. As we already said, you can rotate the display 360 degrees. In general, new XIDU laptop provides three modes: notebook, tablet and stand.
The body of the laptop is made of metal. We should note that this is really lightweight laptop – only 1.34 kg. The maximum thickness is 15 mm.
Although XIDU PhilBook Max is very thin laptop, it has all necessary connectors. On the right side, you can find power key, microSD slot, USB 3.0 and 3.5 mm audio jack. Also, there is DC port, another USB 3.0 and HDMI port on the left side.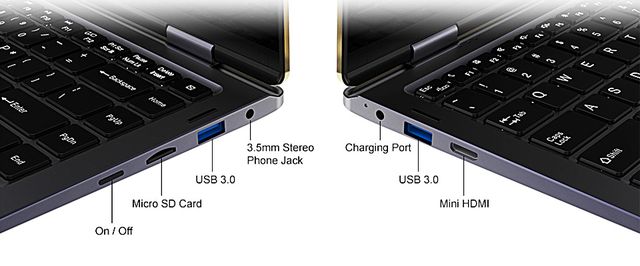 Another highlight of this laptop is backlit keyboard. It seems that XIDU PhilBook Max has collected all the features of premium laptops.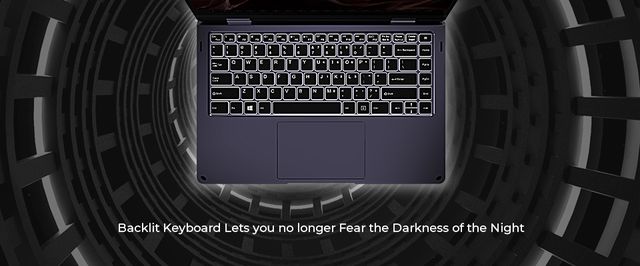 In general, XIDU PhilBook Max looks and feels much better than many other laptops in this price category. Of course, you cannot find another convertible laptop with touch screen under $400. It seems that XIDU PhilBook Max is the only one.
XIDU PhilBook Max: Display
Talking about display, it has a diagonal of 14.1-inches and Full HD resolution, 1920 x 1080 pixels. This is IPS panel with 16:10 aspect ratio. Also, the manufacturer is very proud of ultra-narrow border – only 4.9 mm.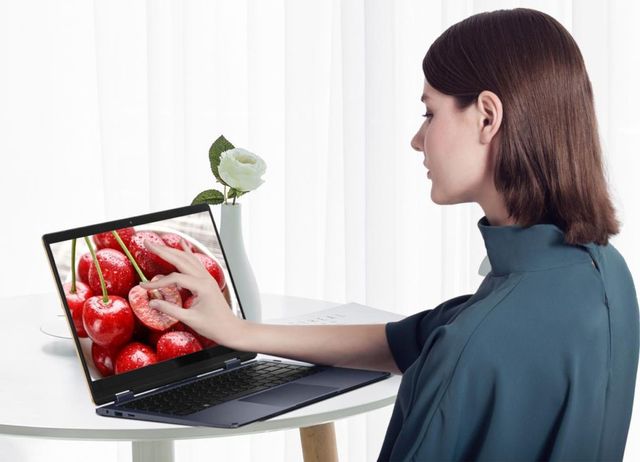 If you are interested in other specifications, then the display of XIDU PhilBook Max has 250 nits brightness, 100% sRGB color gamut and 260 PPI.
However, the main feature is touchscreen. It supports up to 10 touches simultaneously.
XIDU PhilBook Max: Hardware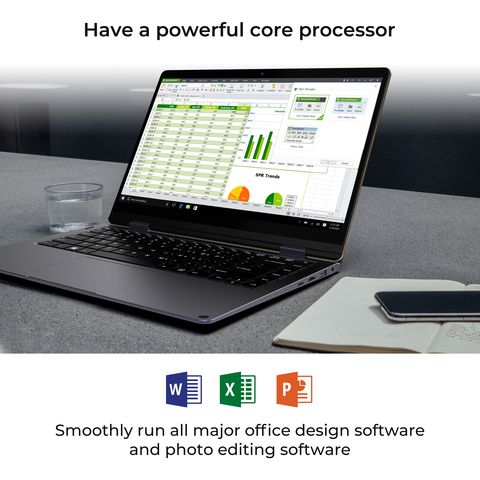 Of course, the Yoga design and touchscreen are great features, but the laptop should have a good performance. XIDU PhilBook Max is powered by Intel Apollo Lake J3355 processor with maximum clock speed of 2.5GHZ. The integrated graphics is Intel® HD Graphics 500.
The new laptop has 6GB of RAM and 128GB of eMMC storage.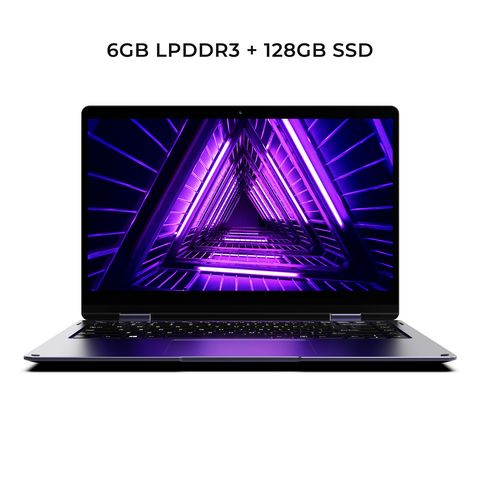 XIDU PhilBook Max runs on Windows 10 Home operating system. As you know, Windows 10 OS is well optimized for touch screens. You won't have any problems while using the laptop in tablet mode.
Battery
The new laptop from XIDU has 5000mAh built-in battery. The manufacturer promises 4-6 hours of battery life. We think that it is good battery life for 14-inch laptop.
XIDU PhilBook Max: Price and Buy
We are very excited of XIDU PhilBook Max, and we would like to make unboxing and full review of this laptop. For the price only $395, you will get 14-inch laptop with versatile design, touchscreen, backlit keyboard and good performance.
Moreover, we have $50 coupon code on this laptop. You can buy XIDU PhilBook Max on Aliexpress, Amazon US, Amazon UK or XIDU official website for only $345. This is a great deal!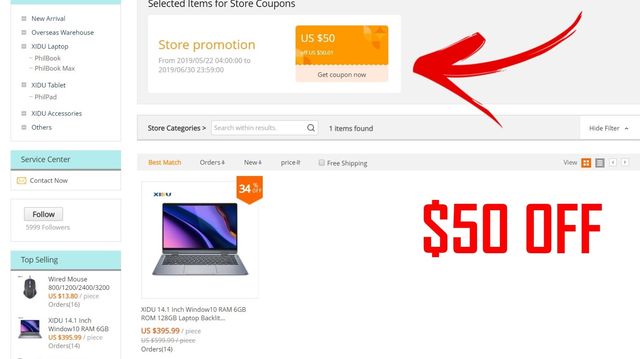 We will update coupon codes on XIDU laptops and tablets on our page with coupons. Please, check the page before buying the laptop, because you can get it with $50 discount or even more!
Source: xidu