The latest model of Zeblaze's smartwatch is Thor 4. It has SIM card slot with support 4G networks, 5MP camera and other interesting features. Earlier the Chinese company released  Zeblaze Thor S and Thor Pro with similar features, and it's not really clear what they are different about.
We already talked about Zeblaze Thor Pro in details. Also you can read our article about TOP 7 Best Smartwatches with SIM cards.
Now, let's compare Zeblaze Thor 4, Thor S and Thor Pro, and find out the differences between them.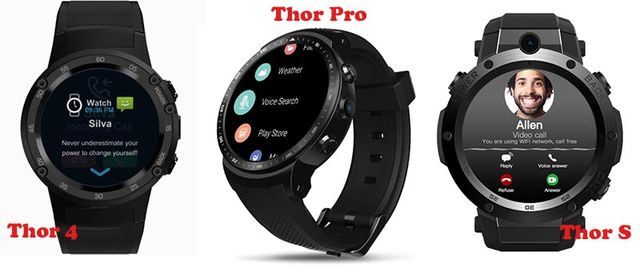 Zeblaze Thor 4, Thor S and Thor Pro: Specifications compare