In everyday haste, many people would prefer to use a simpler and more convenient way to get around the city than public transport. The bicycle is the great option, especially today, when electric bikes have become more affordable than ever before. Of course, electric bikes are still more expensive than regular bikes, but in the Chinese market you can find good deals with excellent value for money.
In this article we want to talk about one of the most affordable and attractive electric bikes in 2019 called Ziyoujiguang T18. You probably have not heard about Ziyoujiguang company, like me, until I met the bike T18. Nevertheless, the new device offers amazing features – folding design, maximum speed of 25 km per hour and a ride distance of up to 50 km on a single charge.
[content-egg module=Offer template=list]
We prepared the first review of Ziyoujiguang T18 with specifications, design and functions of the new electric bike.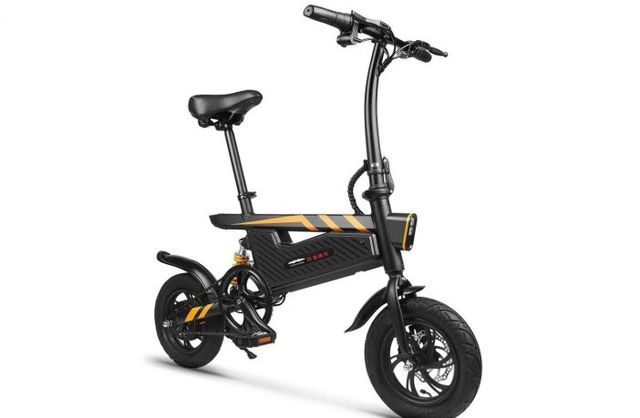 Ziyoujiguang T18: Specifications
Material: aluminum alloy;
Maximum speed: 25 km/h;
Distance: 45-50 km;
Wheel size: 15.74-inches;
Maximum load: 120kg;
Motor: 250W;
Charging time: 3-4 hours;
Angle of rise: ≤20°;
Voltage: 36V;
Brake: front / rear double disc;
Waterproof: IP54;
Dimensions: 115 x 53 x 102 cm;
Size when folded: 115 x 53 x 73 cm;
Weight: 17.2 kg.
ZiYouJiGuang T18: Design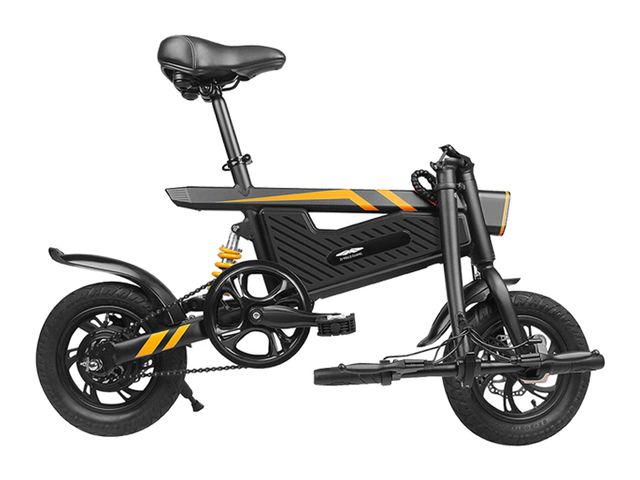 The design of T18 is not much different from most other Chinese electric bikes. The manufacturer did not invent something new, but used a proven appearance.
The bike has a strong body – it is made of aluminum alloy. A bicycle supports a maximum weight of 120 kg. From this we can conclude that new bike is suitable for teenagers, as well as heavy men.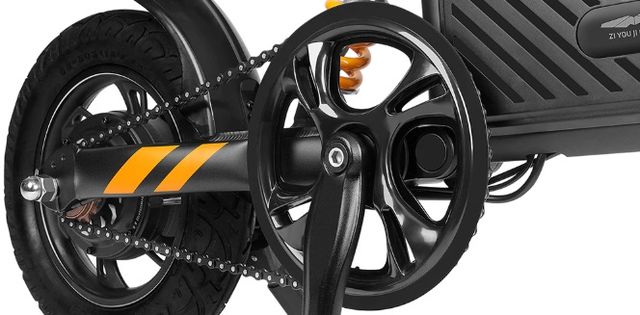 ZiYouJiGuang T18 is available only in black color with yellow stripes, which give the bike a brighter and more sporty appearance.
As we wrote earlier, T18 received a folding design. In order to fold the bike, it is enough to open the mount at the bottom of the handlebar, then tilt the wheel towards the front wheel.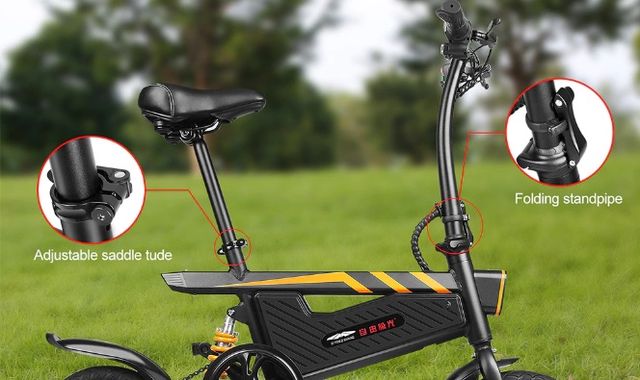 At the bottom of the seat is another mount, which is used to adjust the seat height. You can adjust the seat to a comfortable height for you or fold it completely so that the bike takes up even less space. Moreover, the pedals also fold.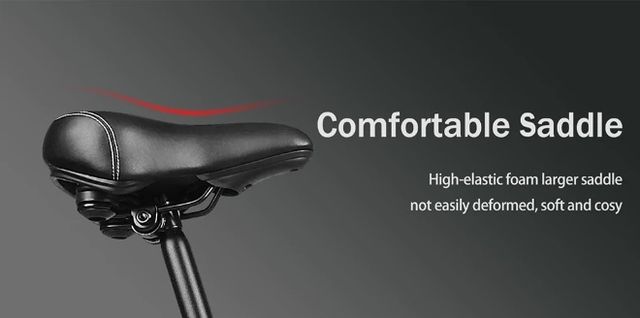 The manufacturer has not forgotten about the comfort during the riding. The seat for the bike is soft and comfortable. On the steering wheel, we see two wide handles, two levers for the front and rear brakes and an LCD-display, which shows the battery level in green and red stripes.
On the right of the display is a key hole and a twist grip. Two control buttons are on the left side: green for horn switch and red for light switch.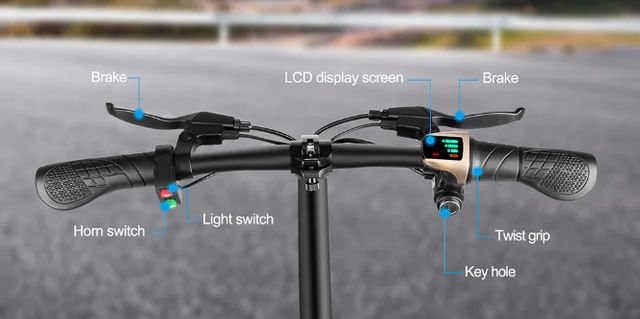 The bike has wide and durable tires, as well as front and rear disc brakes. The wheel size is 15.74-inches.
High-quality shock absorbers make a comfortable ride, even on uneven roads. LED lights at the front and rear of the bike ensure safe movement in the dark.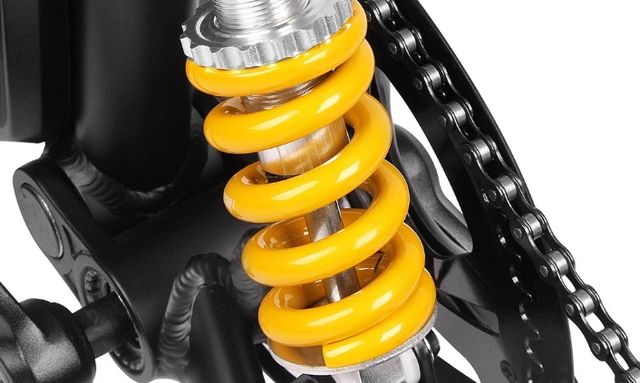 The dimensions of the bike are 115 x 53 x 102 cm, and when folded – only 115 x 53 x 73 cm. The weight is 17.2 kg.
Ziyoujiguang T18: Functions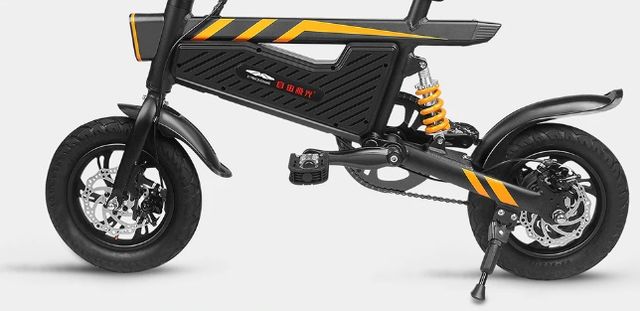 The main advantage of this folding electric bike is 250 watt motor. It allows the bike to speed up to 25 km/h.
Ziyoujiguang T18 got two ride modes. The first is a fully electric mode when you do not need to put physical effort to ride. The second mode – a person pedals, while the electric motor helps on difficult sections of the road, for example, when you need to get on a steep climb.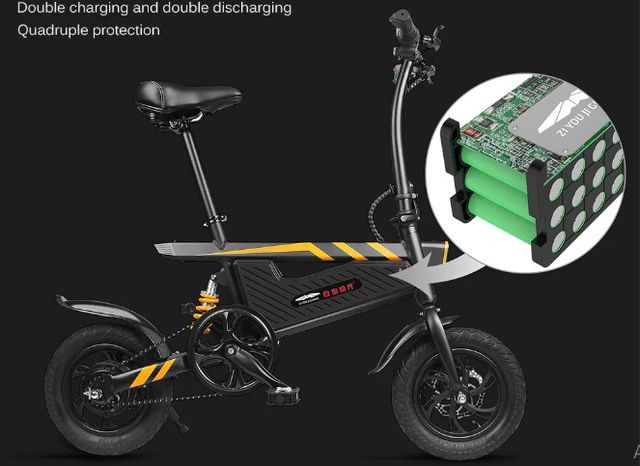 Ziyoujiguang T18 is able to ride up to 25-30 km on a single charge in a fully electric mode. In mixed mode, the single charge will be enough for 45-50 km. According to the manufacturer, a full battery charge takes up to 4 hours. While you are in the office or workshop, T18 bike can fully charge. Awesome, isn't it?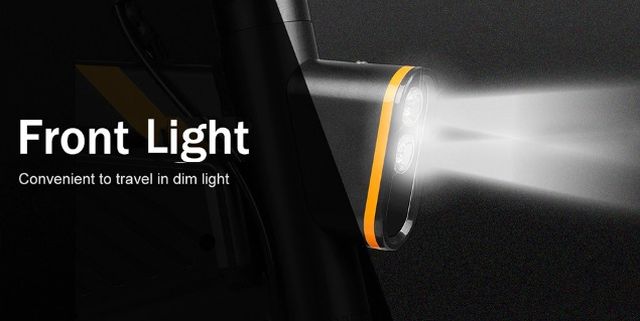 The manufacturer guarantees that Ziyoujiguang T18 battery is completely waterproof and fireproof. The electric bike is protected from power surges and high temperatures. It has IP54 moisture protection, so you can not worry about the weather conditions – it is not afraid of the rain or even snow.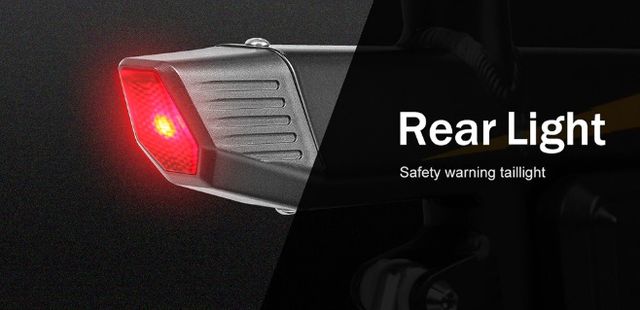 Above the front wheel, we see two LED lights. Behind is another LED light, which is lit with bright red light. Thanks to these powerful lights, you can ride a bike in the dark.
The manufacturer also pays a special attention to the suspension, which reduces vibration, making it even more comfortable to ride a bike.
Ziyoujiguang T18: Price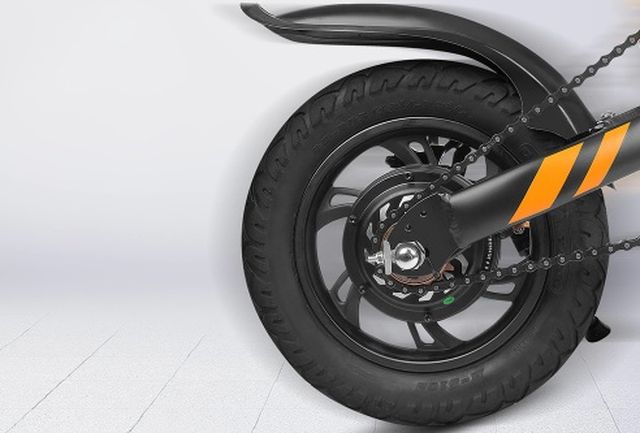 One of the most important factor when choosing an electric bike is the price. As we already said, the electric bike is not a budget device, but today it helps to save a lot of time and nerves. Nobody likes being late for work and standing in traffic jams at rush hour, right?
Ziyoujiguang T18 has already gone on sale, and you can buy new electric bike for $455. This is a very good price for an electric bike with a nice sporty design, a folding structure, a good battery, a powerful motor and an excellent suspension.
If you have been planning to transfer from a car or public transport to an electric bike, now is the best time. You will receive an electric bike in the beginning of spring, and you will be able to ride it around the city.
[content-egg module=Offer template=list]
Also, you can read about new electric bikes from INMOTION. You can ride on INMOTION P2F up to 180KM on a single charge.