A couple of days ago, information about an interesting new device from Xiaomi appeared – it's a smart alarm clock with support of Alexa voice assistant. It is called ZMI Reason ONE.
This is the first smart alarm clock from the Chinese brand. Previously, ZMI made chargers, smart sockets and other gadgets for smartphones.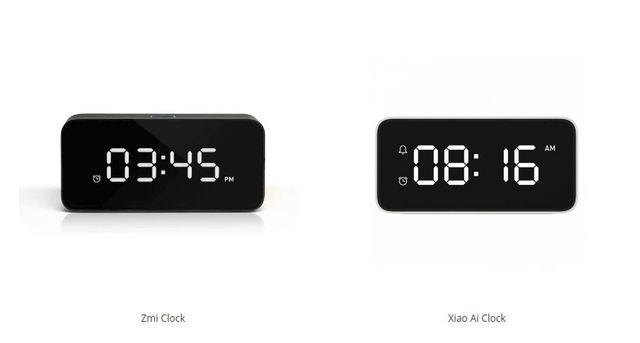 Looking at design and features, ZMI Reason ONE is the successor of the previous smart alarm clock – Xiaomi Xiao Ai. The main difference between these gadgets is voice assistants.
Xiaomi Xiao Ai supports Chinese voice assistant called Xiao AI. As you understand, it is designed for users who speak Chinese.
The new ZMI Reason ONE alarm clock has Alexa's voice assistant, and it is designed for users in Europe, the U.S., and any other countries where people speak English.
ZMI Reason ONE is not yet officially introduced, and we don't know the full list of its features. However, we have collected all information we know about Xiaomi and ZMI new smart alarm clock. Let's start our first review with design.
ZMI Reason ONE: Design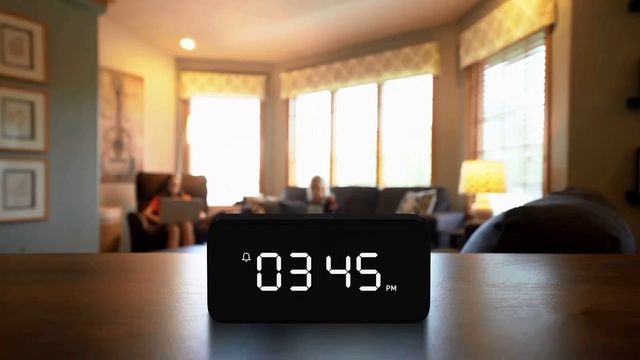 As we already said, ZMI Reason ONE is very similar to its predecessor Xiaomi Xiao Ai. It has the same shape of a rectangle, and it is made of the same material – ABS plastic.
The only noticeable difference between these devices is the color. Thew new alarm clock comes in black matte color, while Xiaomi Xiao Ai has a white body.
As you can see, ZMI Reason ONE is a compact device – only 12 × 6 × 2 cm. You can put it on a nightstand, shelf or table. The weight is also low – 170 grams.
The entire front panel of ZMI Reason ONE is occupied by a black screen. This is a monochrome display, which shows numbers and letters in white.
By the way, the brightness of the screen changes automatically. The alarm clock adjusts the brightness to the lighting in the room.
On the top panel there is a touch button. It is illuminated in blue. The button allows you to set ZMI Reason ONE alarm clock to silent mode.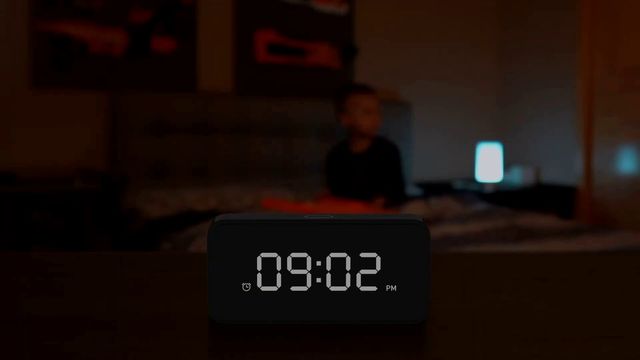 The rear panel has a sound speaker and a MicroUSB port for charging. A small button is also provided to reset the alarm clock to the factory settings.
Like other Xiaomi gadgets, the new ZMI Reason ONE alarm clock has a stylish and minimalist design. We think it will easily become a part of any interior, thanks to its simple appearance.
As for ZMI Reason ONE package contents, it's pretty modest. Together with the smart alarm clock, you will get a power adapter, a MicroUSB charging cable, and a user manual. That's all!
ZMI Reason ONE: Functions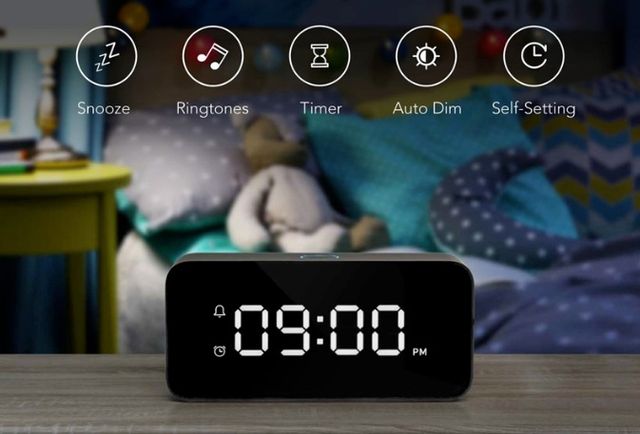 Despite its compact size, ZMI Reason ONE has a large screen. The numbers and letters on it are large enough to be visible even in a long distance.
The display shows time, date, alarm clock, timer and Wi-Fi connection.
When using a voice assistant, the alarm clock screen displays two circles that simulate eye movement.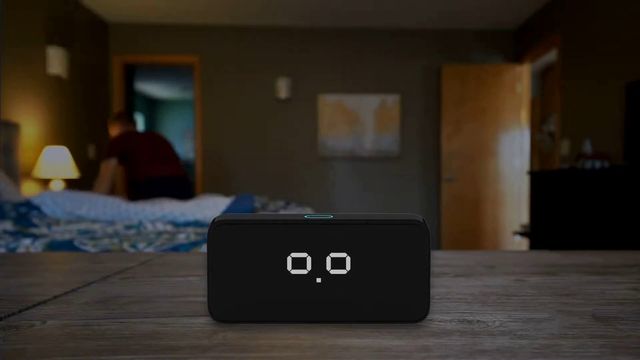 As we wrote above, ZMI Reason ONE supports Alexa's voice assistant. With the help of the voice assistant you can find out the weather, time, date, turn on the music, set the alarm clock, set the timer or learn today's currency exchange rate.
You can change the alarm melody in the settings. About 30 different ringtones are available.
Using voice commands, you can make a note. After a while the voice assistant will remind you of all the notes.
The alarm clock supports wireless Wi-Fi 802.11 B/G/N networks up to 2.4 GHz.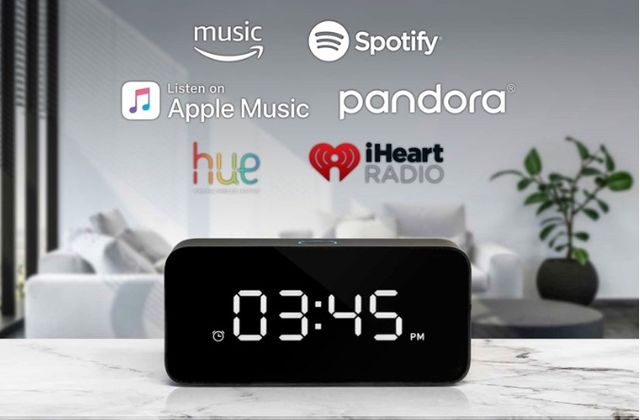 ZMI Reason ONE works with a variety of music services. As you know, Alexa is an Amazon voice assistant, but you can use not only Amazon Music, but also other audio streaming services:
Audible
Deezer
Gimme Radio
iHeartRadio
Pandora
SiriusXM
TuneIn
The new smart alarm clock also allows you to listen to radio stations.
As for the technical parameters of Reason One, the operating temperature is between 0° and 35° C.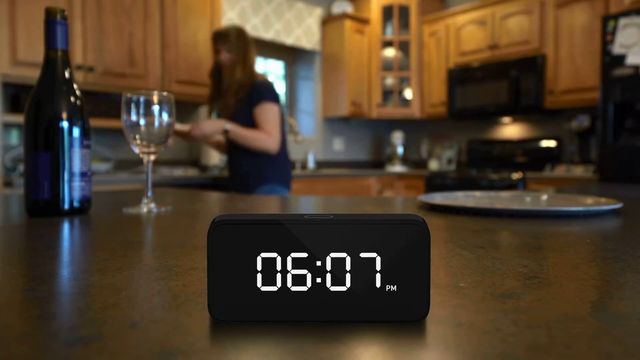 By the way, you can use the smart alarm clock to control other devices in your home that support Alexa. To do this, you need to download the app on your smartphone and synchronize all the smart devices.
Unlike its predecessor, ZMI Reason ONE has a built-in battery. Even if you have a power outage at night, the alarm clock will work and you won't sleep in the morning.
ZMI Reason ONE: Release Date, Price and Buy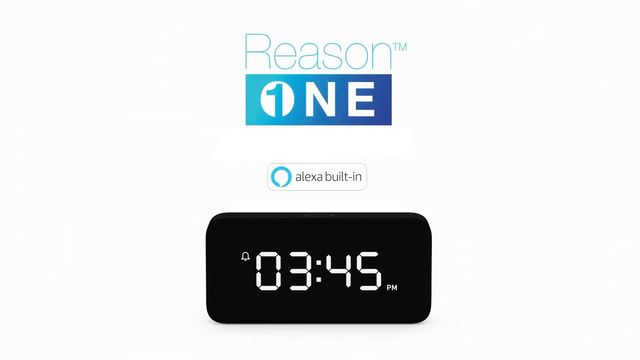 Another nice feature of the smart alarm clock is the price. ZMI Reason ONE will only cost $20. In my opinion, this is an amazing price for such a useful device. An alarm clock with Alexa's voice assistant for just $20? I take two!
ZMI Reason ONE will be available on sale in a week, October 15.
ZMI Reason ONE Video Review
Source: zmiusa