ZTE company is very actively promoting their products: advertising their devices often flashed on the TV, the company launches its first official online store, and if the buyer does not want to consider purchasing the smartphone online, the Soup of the ZTE can be found at any electronics store. This policy says that the companies are very interested in our market.
Initially Axon brand was distributed only in United States, but the smartphone has found an echo in the soul of Russian buyers and the response from the Chinese do not have long to wait. Since the official version of the ZTE Axon 7 (end of spring 2016), they have already presented several of its modifications: ZTE Axon 7 Mini, ZTE Axon 7 Max and ZTE Axon 7 Premium. In this informational article we consider in detail the novelty ZTE Axon 7 Premium – an improved version of the basic model. This phone was small enough updates, but it does not mean that he does not deserve our attention.
Review ZTE Axon 7 Premium will tell you about its main differences from ZTE Axon 7, as well as the novelty will suffer compared with Meizu Pro 6 and iPhone 7.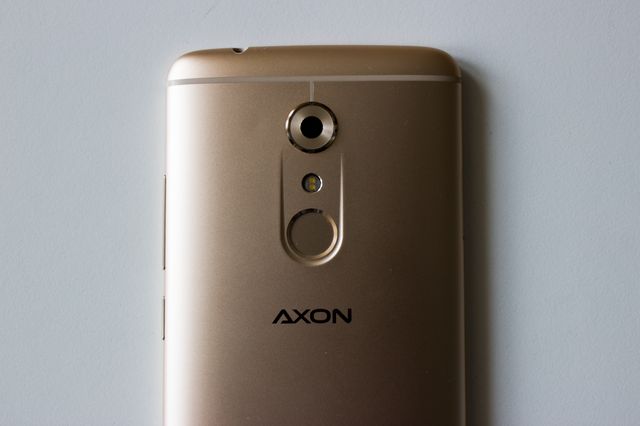 ZTE Axon 7 Premium review, specifications, compared with ZTE Axon 7
It should be noted that the name Axon smartphones and image of the whole line was inspired by the famous pianist Lang Lang. This musician played at the opening of the Olympic Games in Beijing and is a very respected person in China. Also in development Axon Design took a division of BMW – BMW DesignWorks. Thus, it turns out that axon series phones combine the tranquility of musicians and dedication of a racing car.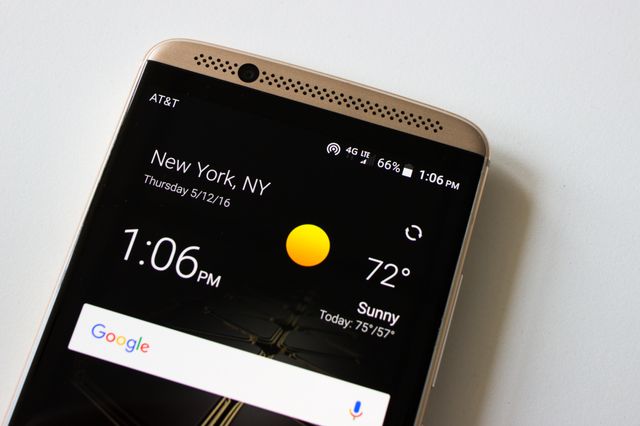 Design
Design ZTE Axon 7 Premium is no different from the child model. The phone body is made entirely of metal, on the back sticks out beautifully module main chamber, which is covered with a sapphire crystal, two stereo speakers located on the front panel – design ZTE Axon 7 Premium recognizable and does not copy other companies. The fingerprint reader is very interesting is sunk into the back cover of the phone, as if the braking effect is created.
The smartphone has an impressive weight – 185 grams, but this only adds to the gravity of the smartphone and the pleasant sensation of this "stuff". The phone has only two color versions: dark gray and gold (champagne). For ergonomics ZTE Axon 7 Premium no question: all intuitively understandable at the first interaction with the smartphone.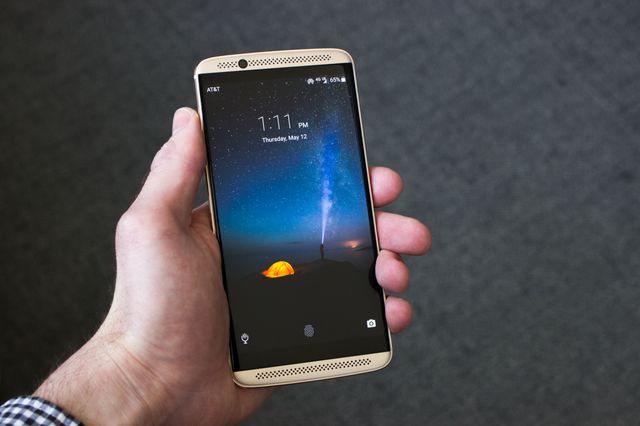 ZTE Axon 7 Premium Screen stands out from all series phones, as it has a special technology – pressing forces recognition technology. Although this feature has not received much love from users on other devices, ZTE bosses still decide that this technology is worth special attention. Since it is the recognition of the depth of pressing is the main difference ZTE Axon 7 Premium from Exxon sine 7.
Specifications
Other characteristics of the screen absolutely flagship: Size of 5.5″, the resolution of 2K, a pixel density of 450 PPi, AMOLED matrix display itself is covered with a protective glass Gorilla Glass 4, which . performed on 2.5D technology phone screen is anti-glare and oleophobic coating – smartphone perfectly readable in the sun, and the finger is pleasant and easy to slide on the display ZTE Axon 7 Premium 500×281.
Performance
If we look at ZTE Axon 7 Premium in terms of performance, it is an older version of the modified ZTE Axon 7: advanced Snapdragon processor 820, 6 GB of RAM and 128 GB of internal. Yes, already exists chipset Snapdragon 821, but it has not yet found a huge spread. Sam "stone" is built on the four cores, which are synthetic Antutu tests show excellent results – 140 000 points. You can be sure that the device does not let you down in any situation: all games and applications will surely work on it. Filling this smartphone will be relevant 2-3 years.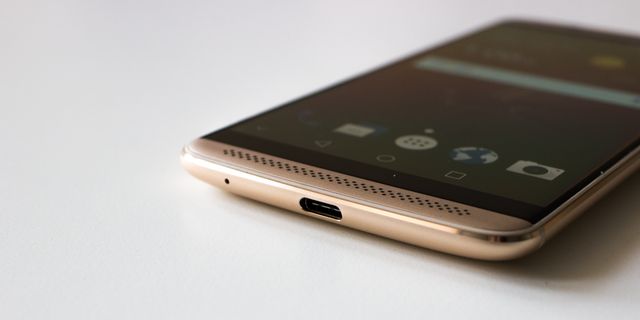 Cameras
Cameras at the ZTE Axon 7 Premium are also at the proper level. The main camera sensor from Samsung – S5K2T8, which has a resolution of 20 megapixels, aperture f / 1.8, optical stabilization, is able to shoot video in 4K. It is also worth mentioning the camera app on your smartphone ZTE Axon 7 Premium, which has a wide range of settings – fans of mobile photography will be much more dispersed. The camera is able to shoot in the style of slow motion, so you will both have fun with your friends, or to take pictures of their pets in an interesting format. The front camera selfie lovers will be pleasantly surprised – 8 megapixel, f / 2.0 aperture.
It is worth noting that another chip ZTE Axon 7 Premium is its bias towards music, as the phone is used just two audio chip – AK4961 and AK4490 from the Austrian AKG. One chip works to the benefit of external sound, while the second provides high-quality sound in the headphones. Dedicated audio chip doing their job; a sound that sounds from the speakers are clean and loud, it does not spoil and do not lose depth when changing altitude. Music fans should be happy.
This smartphone operating time standard – one day of charge. But do not just bury ZTE Axon 7 Premium, as the phone has a high-speed charging function: Smartphone charged 100% for half an hour, thanks to technology from Kvalkom – Quick Charge 3.0. Powered device running an operating system Android 6.0.1.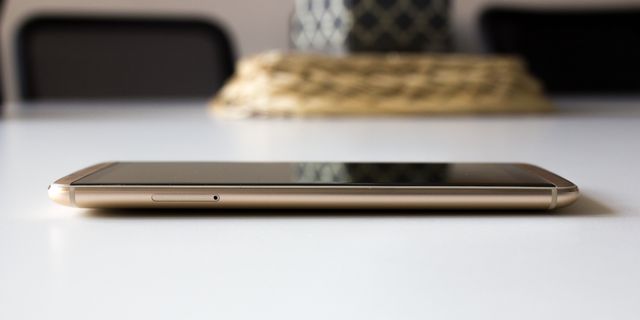 ZTE Axon 7 Premium comparison with Meizu Pro 6 and iPhone 7 Plus
All three smartphones that are presented in this comparison, deserve your attention. They are all high quality, produced by reputable companies and are equipped with the latest software and technology. However, they share one very interesting thing – a function of the degree of recognition of depression. This technology was first seen on the iPhone 6S. From the Apple named it Force Touch.
This was a significant upgrade in the smartphone world, but the vast HYIP, this technology has not yet received. Yes, sometimes it is convenient to run some of the features of programs with it, but she did not particularly surprised. But now the technology safely and confidently got used to the apple devices and there is calm in the new iPhone 7 as a given.
The first smartphone, which has adopted the essence of this technology at Apple, became Maze Pro 6, which was released a few months after the iPhone. press control technology in this phone does not work well as well-only works with programs and applications, which are developed by Maisie. The fact that Apple has the technology more development due to the fact that it grows around an entire ecosystem – from other manufacturers do not have this.
I wonder how well this technology will realize the company ZTE, because earlier they did not commit such actions. Yes, they were cool: presented the flagship, which exclusively has a screen that recognizes the degree of depression, but is it enough? Perhaps there are people who are interested in such a display, but this is no longer a novelty, so that all smartphones on Android and will remain in the list of catch-up.
Source: zteusa