The ecology problem is very acute today. We all know that the air is not so clean as a few decades or centuries ago. If you think that the air at home is clean, then you are wrong. It is the same as outdoors. If the problem with dirty air in the city is hard to solve, then at home you can use humidifiers, ionizers, air purifiers and other devices for health and care.
We already wrote about Xiaomi Air Purifier 2s, but today we want to talk about cheaper version from Alfawise. The air purifier called Alfawise P1. It cleans the air from fine dust and other contaminants.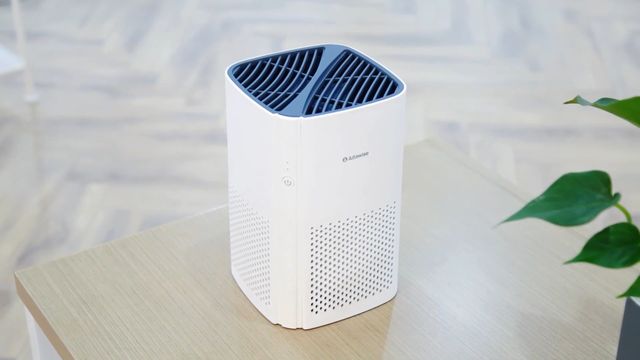 Alfawise P1 is a compact household air purifier for small and medium-sized rooms. It takes only one hour to clear 80 cubic meters of air through a three-layer filter, removing pollen, animal hair, dust, and even mold pores. Also, it is very compact and completely silent. Alfawise P1 will be especially useful for those who suffer from dust allergies.
[affcoups template="list" id="33183″]
In this article we will make the first review of Alfawise P1 air purifier. Let's start with specifications.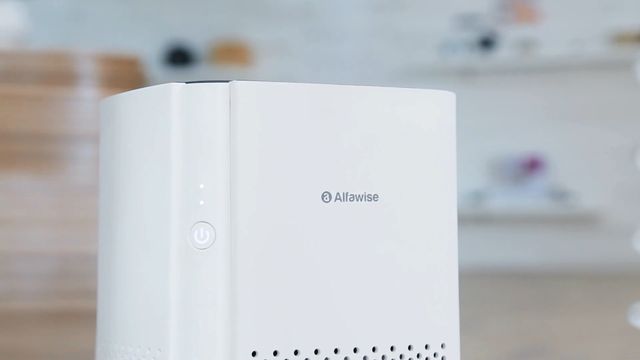 Alfawise P1: Features
Functions: removing dust, pollen, odors, spores and animal hair from the air;
Power: 15 W;
Productivity: 80 cubic meters per hour;
Noise: 35 dB in low speed and 45-51 dB in fast speed;
Filter: with activated carbon, HEPA dust filter and polypropylene filter;
Filter life: 3000 hours (about 4 months);
Dimensions and weight: 16 x 16 x 25 cm;
Weight: 1.54 kg.
Alfawise P1: Design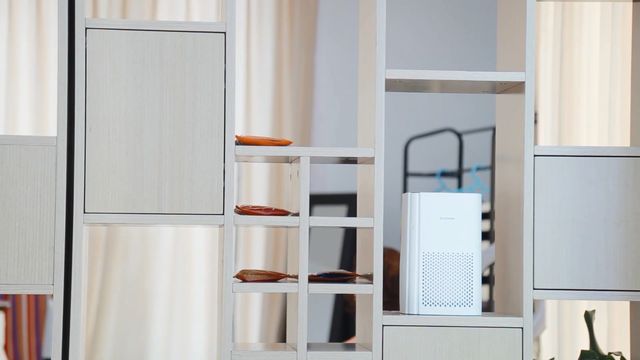 Alfawise P1 looks very simple and stylish. It is a small rectangular box of matte white color. The gadget is made of plastic and will perfectly fit into any interior.
The dimensions of Alfawise purifier are only 16 x 16 x 25 cm and weight 1.54 kg. Due to its compact dimensions, Alfawise P1 does not take up much space in your room. There will be enough space even on the bedside table.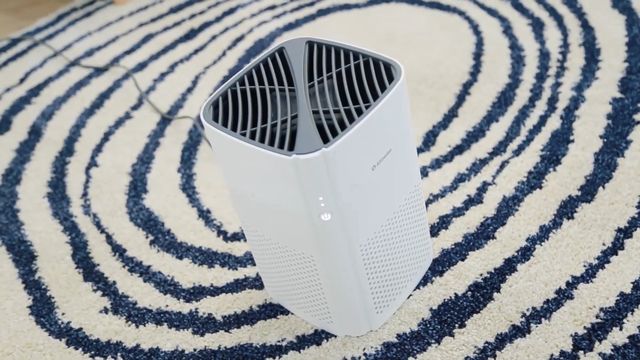 The entire top panel is occupied by a fan grille in the form of two triangles. The purified air is drawn from these fans. Grilles for air intake took over half of the front and side faces. On the left side there is a physical power button, while LEDs are above it.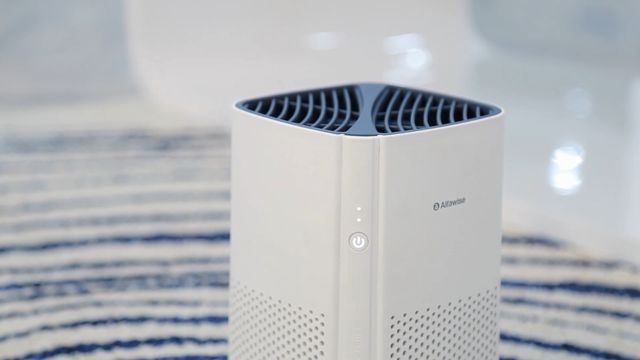 There is a charging connector on the back. On the bottom you can find a large plastic cover, which opens by turning to the left. Here is located filter with triple filtration system.
The package contents include the air purifier, power cable and user manual.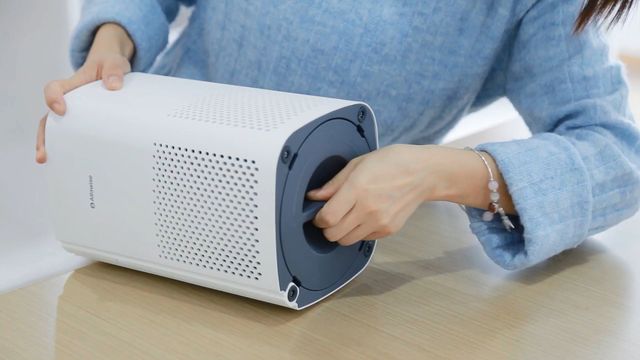 Alfawise P1: Functions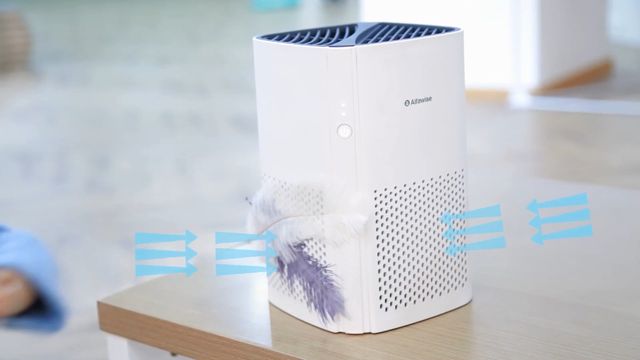 Air purification is very important for health. It does not replace ventilation – it is necessary to regularly ventilate the room. But if you live in a city and the windows is always closed, because of the busy street, then air in the room has a lot of solids and other pollutants.
Air purification is especially important in the winter, when the heating season begins. Dust and allergens accumulate inside the house, causing various negative reactions of the immune system, often causing fatigue, general weakness, dizziness.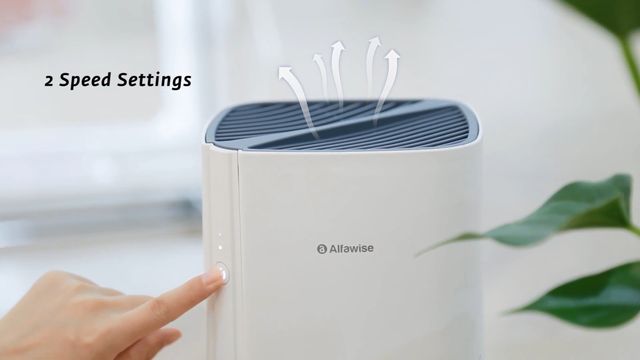 Alfawise P1 is a highly efficient air purifier. It is equipped with 15 watt motor. Another advantage is the low noise level. Using the button on the panel, you can choose one of two modes – the first one has a noise level of 35 dB, while another is more powerful with noise level up to 50 dB. Anyway, Alfawise P1 is quiet. You can easily fall asleep even when it is turned on.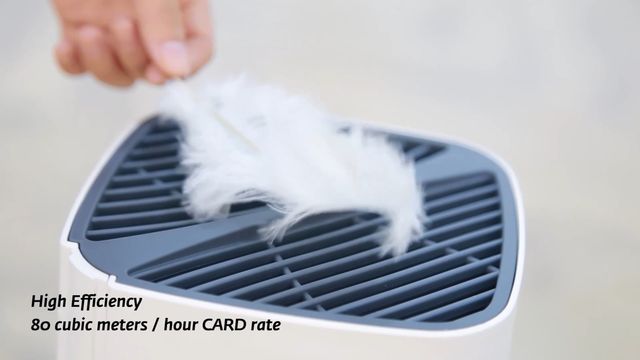 Alfawise P1 cleans the air with surprisingly high performance – it can clean up to 80 cubic meters per hour. The manufacturer claims that within 60 minutes the purifier can clean the air 4 times over an area of ​​8.5 square meters. It does it quite well with the help of three-layer filter.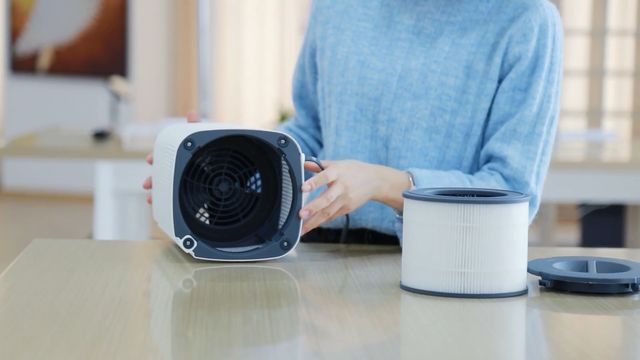 The first layer is a polypropylene mesh that removes pollen. The second is a HEPA filter that removes dust and very small particles, including mold spores. The third filter is an activated carbon sponge that removes unpleasant odors. It is very easy to buy and replace the filters.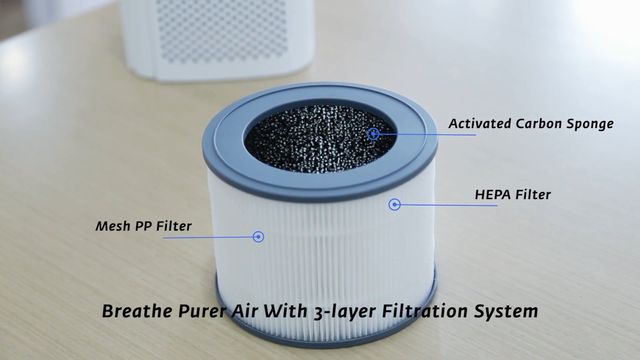 You should replace each Alfawise P1 filter every 3000 hours or about 4 months. The purifier itself will inform you about the need to replace the filter – the power button will flash. The new filter, which is very easy to replace, costs $10.99.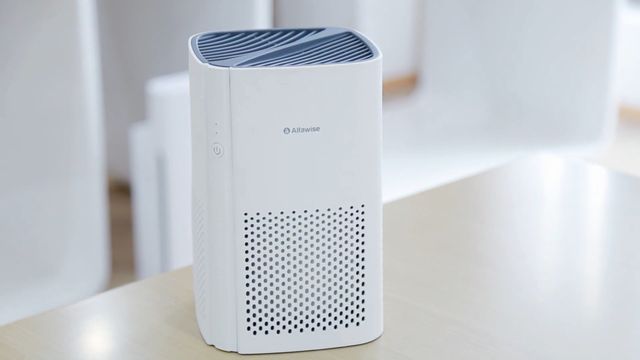 Alfawise P1 is equipped with Wi-Fi. It is a part of  Alfawise smart home system. It means that you can use your smartphone with special application to remotely control the air purifier.
Alfawise P1: Price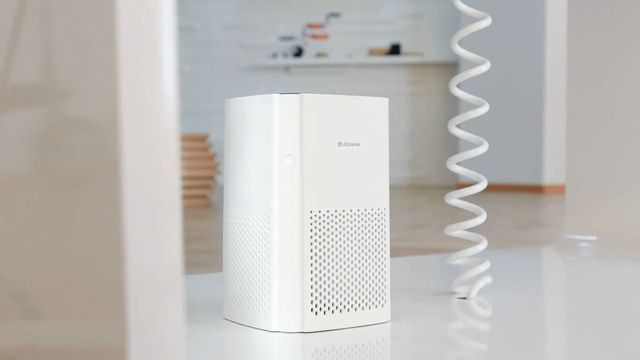 The first review of new air purifier from Alfawise shows that it is very good device. Alfawise P1 is designed to clean the air in the room from dust, pollen, wool and even mold spores. Also, the device will save the room from unpleasant odors.
Alfawise P1 is a very easy-to-use gadget. It can effectively clean the air in medium and small rooms. It is quiet, compact and stylish. A three-layer filter will serve you up to 4 months. Most of these devices on the market cost more than one hundred dollars, but Alfawise P1 air purifier costs only $43.99.
[affcoups template="list" id="33183″]
Source: alfawise