OUKITEL Company is known for its K-series smartphones with huge batteries. In June, the Chinese manufacturer introduced OUKITEL K12 smartphone with one of the largest batteries – 10000mAh and 30W fast charging support.
Yesterday, OUKITEL announced the release of the next generation of smartphone called OUKITEL K13 Pro.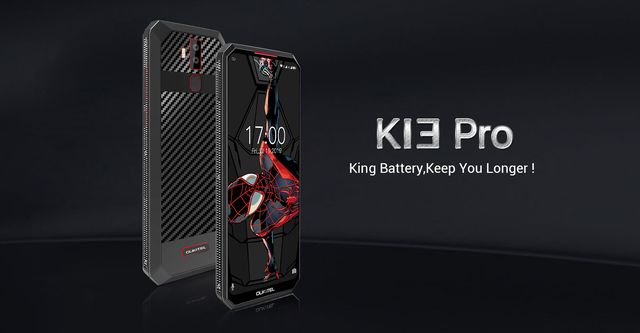 The new OUKITEL K13 Pro has even bigger 11000mAh battery, 30W fast charging, hole-punch display with 6.4-inch diagonal and HD+ resolution.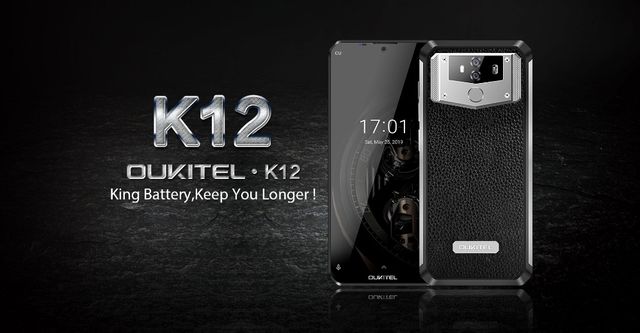 In this article we'll make the first review of OUKITEL K13 Pro and compare it with the previous model – OUKITEL K12. Should you buy a new smartphone? Let's find out.
[affcoups template="list" id="41549″]
By the way, we have full review and unboxing of OUKITEL K12. If you want, you can read it.
[affcoups template="list" id="38126″]
OUKITEL K13 Pro: Design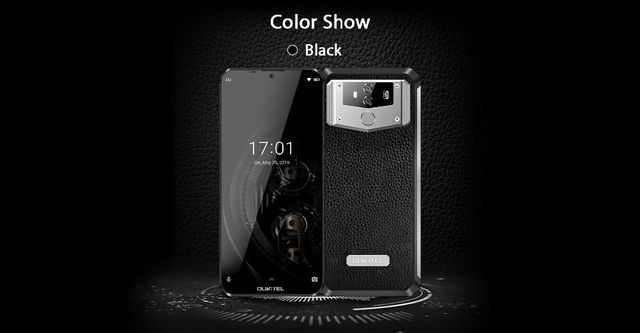 OUKITEL K13 Pro and OUKITEL K12 are quite easy to distinguish from each other, because the new smartphone has received an updated design.
Perhaps the main difference is hole-punch display. The previous smartphone Oukitel K12 had a small waterdrop notch. To be honest, I prefer hole-punch display, because I am not a fan of any kind of notches.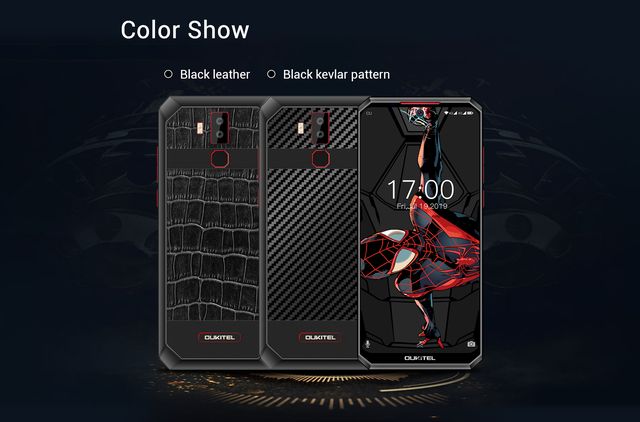 Next to the front camera, there's earpiece and LED indicator.
Both smartphones have quite thin bezels on the top and sides, while the bottom one is much bigger than the others. On the bottom bezel there is OUKITEL logo.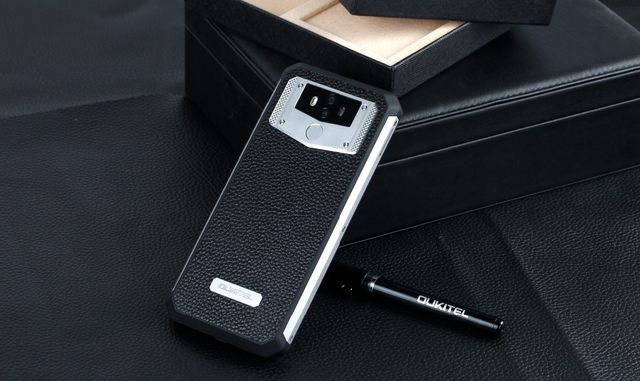 The back panels of smartphones also differ. OUKITEL K12 has a large metal plate with two camera sensors, a flashlight and a round fingerprint scanner. The previous smartphone is only available in black with a leather back panel.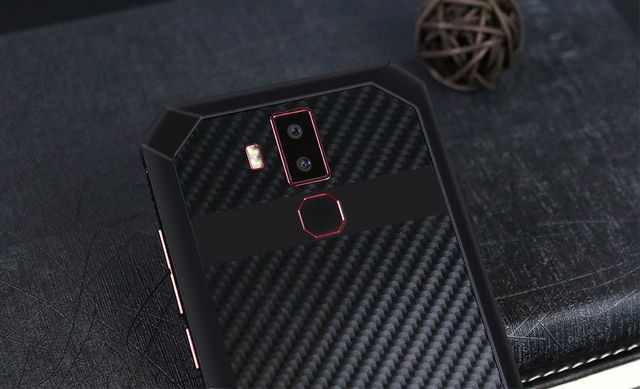 As for OUKITEL K13 Pro, it also comes in black, but with different coatings on the back panel – leather and Kevlar. On the back side there is dual main camera, fingerprint scanner and LED flash.
By the way, the earpiece, side buttons and frames around the rear logo, fingerprint scanner, camera and flash are highlighted in bright red. We definitely like how the new smartphone looks!
On the right side of mobile device, as usual, there is volume rocker and power button.

On the bottom, you can find USB Type-C charging port, microphone and loudspeaker.
In terms of size, the new OUKITEL K13 Pro is slightly larger than the previous smartphone.
The size of Oukitel K13 Pro is 16.6 x 7.6 x 1.4 cm, and the size of Oukitel K12 is 16.3 x 7.5 x 1.4 cm. However, even when comparing side by side, you won't notice much difference.
By the way, the difference in size is not only due to the increase in battery capacity, but also due to the size of display.
OUKITEL K13 Pro: Display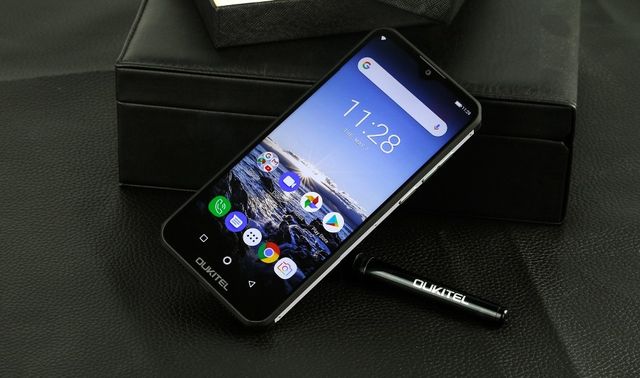 Let me remind you that OUKITEL K12 is equipped with 6.3-inch Full HD+ display.
The new smartphone OUKITEL K13 Pro received 6.41-inch HD+ display. The screen resolution is 720 x 1560 pixels. The screen-to-body ratio is 90.3%, while the aspect ratio is 19.5:9.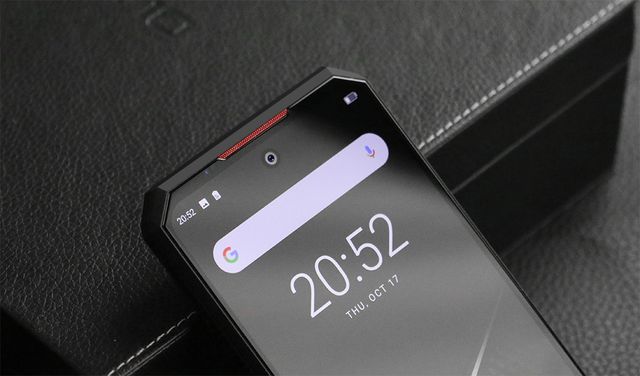 This is a pretty good display, given the price of smartphone. It has good brightness, high detail and natural color rendering.
By the way, the display of OUKITEL K13 Pro is protected from scratches by 2.5D glass Asahi. You don't have to worry about scratches on the screen if you carry your smartphone in the same pocket as your keys or coins.
OUKITEL K13 Pro: Performance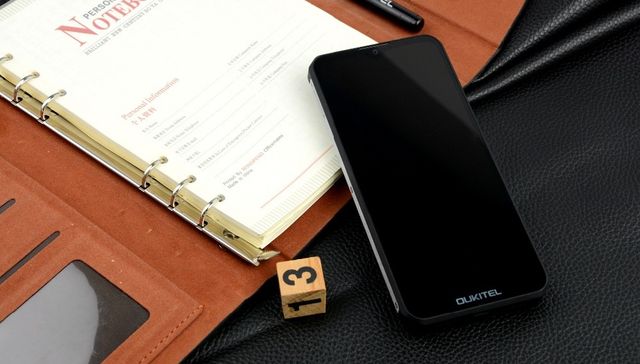 Now let's talk about the specifications. The new Oukitel K13 Pro is powered by MediaTek Helio P22 processor. It is quad-core processor with clock speed of 2 GHz.
The chipset is used in mid-range smartphones and boasts low power consumption.
In terms of memory, the smartphone is only available in one configuration with 4GB of RAM and 64GB of internal memory.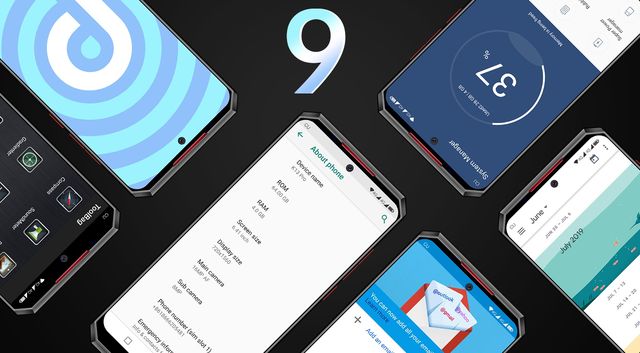 If to compare the new smartphone with the previous generation, OUKITEL K12 has MediaTek Helio P35 processor. We should note that this is a newer processor than Helio P22. However, the difference in performance is so insignificant that you will hardly notice it in real use.
OUKITEL K12 smartphone has 6GB of RAM and 64GB of internal memory.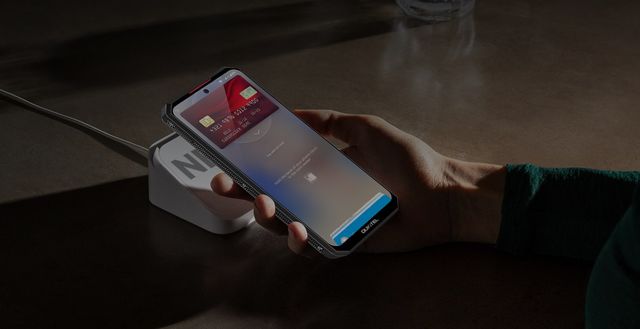 Both smartphones support microSD memory cards up to 128 GB.
Like its predecessor, OUKITEL K13 Pro runs on Android 9.0 Pie operating system. It also supports NFC and Face ID.
OUKITEL K13 Pro: Camera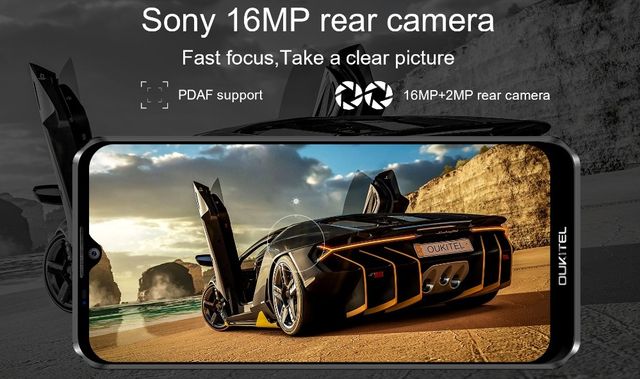 The manufacturer decided not to change anything in both main and the front cameras. OUKITEL K13 Pro and OUKITEL K12 have the same cameras: 16MP main sensor and 2MP secondary sensor on the back.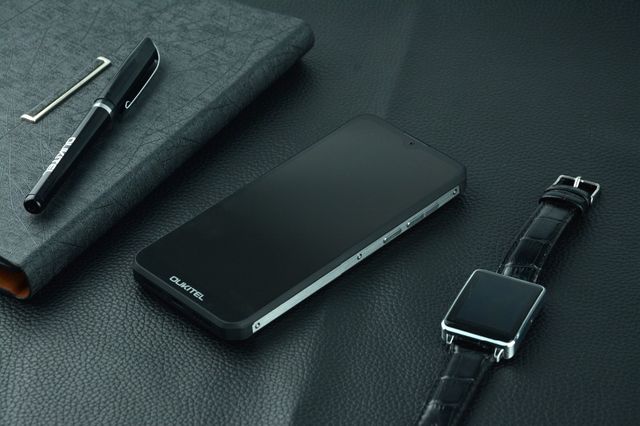 We have made camera test of OUKITEL K12 in full review. You can see real photos taken on this smartphone. Most likely, OUKITEL K13 Pro will take photos of the same quality.
The photos are pretty good at night. The color rendering and brightness are good, but because of the streetlights they are slightly overexposed.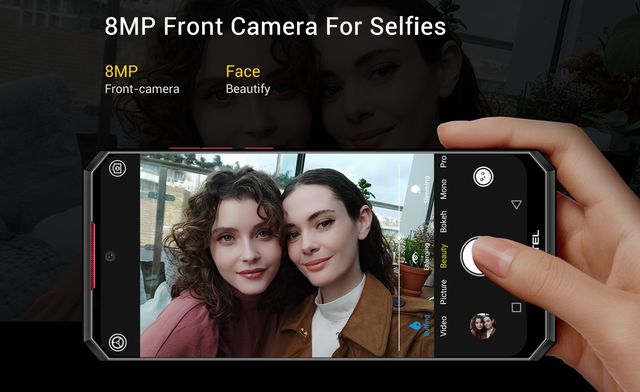 However, the portrait mode is very bad. The smartphone is very imprecisely blurring the background, even in very good light conditions.
OUKITEL K13 Pro: Battery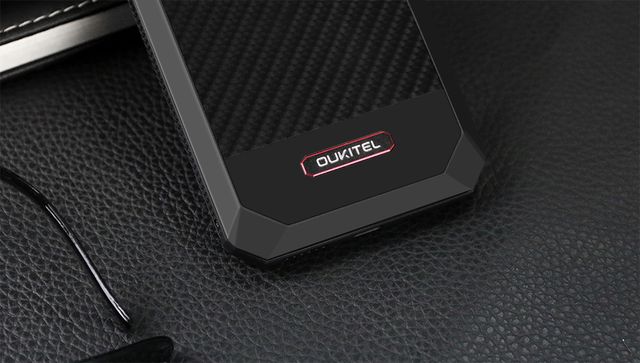 Now let's look at the main feature of Oukitel K-series smartphones.
The previous OUKITEL K12 smartphone is equipped with a battery capacity of 10000 mAh. It supports 30W fast charging.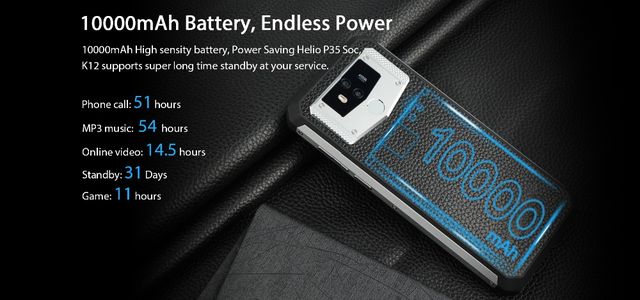 The new OUKITEL K13 Pro has an even bigger battery – 11000 mAh, and the same 30W fast charging.
Despite the larger battery, the battery life is the same on these smartphones. The official images on website say about 31 days of battery life in standby mode.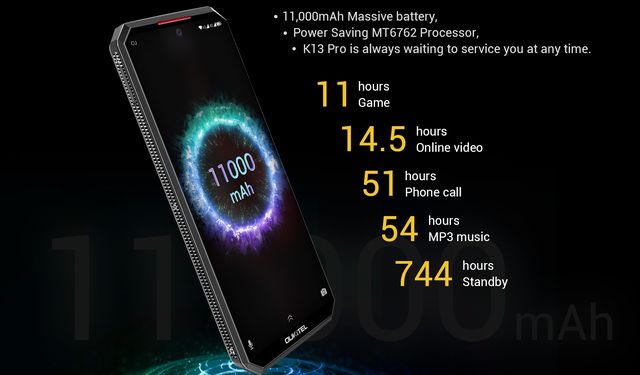 They also offer 11 hours of gaming, 14.5 hours of video playback, 51 hours of phone calls and 54 hours of music playback.
The smartphones take 2 hours and 20 minutes to fully charge.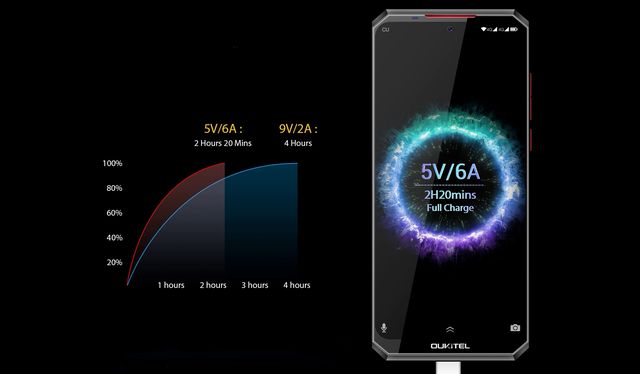 It's quite strange that the battery is bigger, but the battery life is the same.
OUKITEL K13 Pro: Price and buy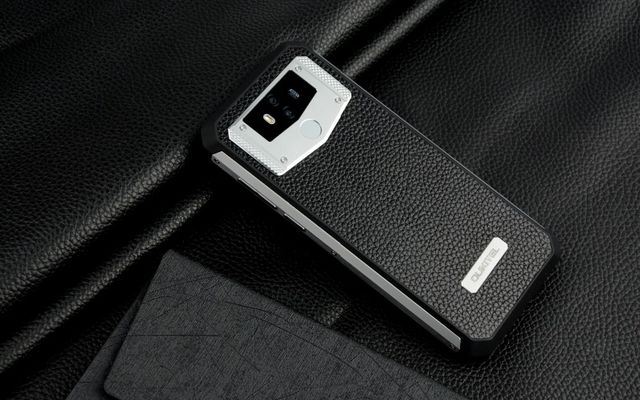 So, it was the first review of new smartphone OUKITEL K13 Pro. We have also compared it with the previous model OUKITEL K12. The new phone has received some changes, but they are not significant.
OUKITEL K13 Pro has a new, modern design with hole-punch display, energy efficient processor, good cameras, NFC and 11000mAh battery with 30W fast charging support. However, as we found out, the battery life is the same.
OUKITEL K12 smartphone can be bought for $223.
The new smartphone OUKITEL K13 Pro will cost you $179. Given the modern design and good specifications, it is a good deal.
[affcoups template="list" id="41549″]
[affcoups template="list" id="38126″]
Source: oukitel