Yesterday, we learned that Redmi is releasing not only smartphones. The new brand from Xiaomi has released its first Redmi AirDots wireless earbuds. But that's not all! The Chinese company went further, and at the same event it presented a new washing machine called Redmi 1A.
As you may know, Xiaomi already has several models of washing machines, for example, Xiaomi Mijia Washing 10kg. However, Redmi 1A is the first washing machine from a separate brand Redmi.
Redmi 1A is an automatic washing machine with a metal body, a transparent lid, a capacity of up to 8 kg and 10 cleaning modes. One of the main advantages of new device is the price – only $119.
Let's make the first review of Redmi 1A, and consider the features and design of a new washing machine.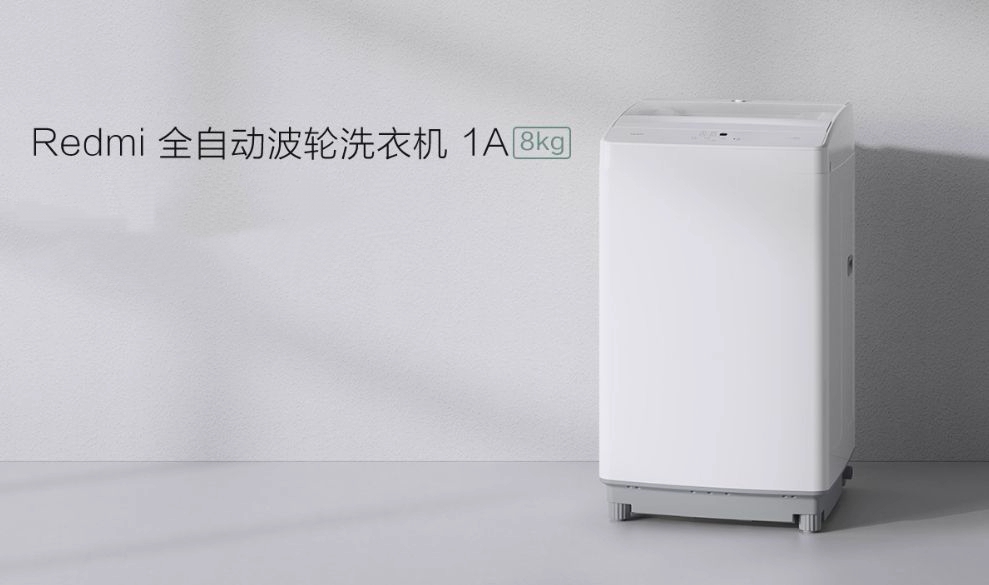 Redmi 1A: Design
The new washing machine Redmi 1A has a simple and minimalist design, like all devices from Xiaomi. The washing machine is only available in matte white color. It's a pity, because we think it would look great in black too. The lower part and legs are made in gray.
Redmi 1A washing machine is not too big – its height is 944 mm and its width is 545 mm. Weight is 32 kg. Two people can move it around the room or even to another house.
The body of new washing machine is made of metal with a corrosion resistant coating. This is good news, because Redmi 1A will last you a long time.
Redmi 1A is a washing machine with a vertical load of things. The side and front panels have nothing, and only on the rear panel are the water tube and power cable.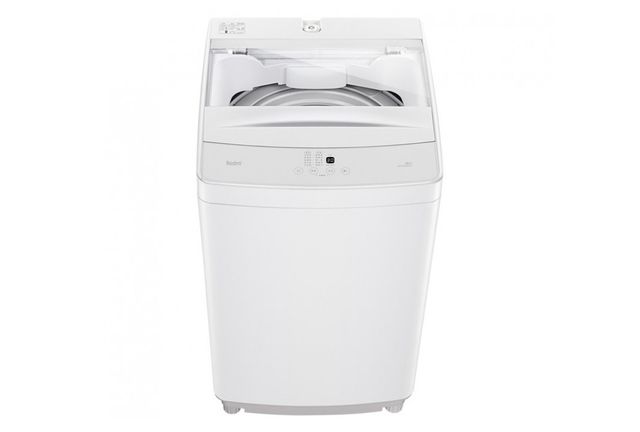 Control buttons and lid for loading clothes are on top. Here we can see a small Redmi logo, a rectangular power button and round buttons for selecting cleaning modes.
A transparent lid is located above the control panel to monitor the washing process. To be honest, we don't quite understand why a transparent lid is needed, because you still can't open it and add clothes during the wash. You have to wait for the end of the wash.
Of course, new Redmi washing machine has a separate powder compartment.
That's all! Thanks to its clear design and small size, Redmi 1A fits easily in the bathroom or even in the kitchen.
Redmi 1A: Features
As we wrote earlier, Redmi 1A has a load of 8 kg. If you roughly calculate, it can be 3 sets of bed linen, 36 shirts or 10 pairs of pants. Do you agree that this is a very good capacity for a rather compact washing machine?
Rated power is 310 watts.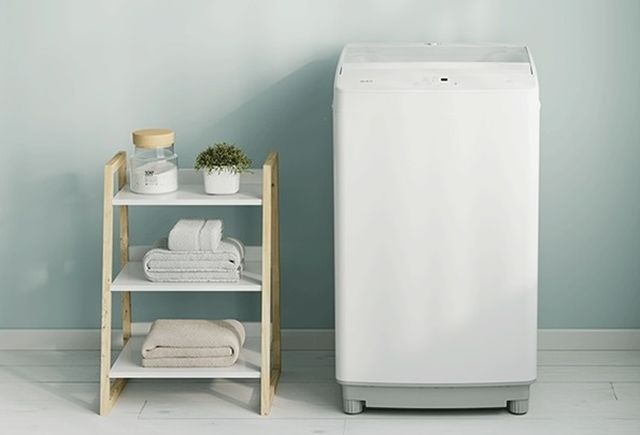 Using the control panel you can choose one of 10 cleaning modes, for example, delicate washing, rinsing, quick washing and others. Also, there is drying mode.
The amount of water in the washing machine can be chosen independently, depending on how many clothes need to be washed. This feature saves water.
By the way, Redmi 1A washing machine can self-clean. This mode is called "cleaning". Using this mode, the empty drum is washed itself using a large amount of hot water.
Also, the new Xiaomi washing machine has a child lock function, so the children cannot turn on or turn off the washing machine, as well as change the cleaning mode. As you can see, Redmi 1A is not only a practical washing machine, but also a safe one.
Redmi 1A: Price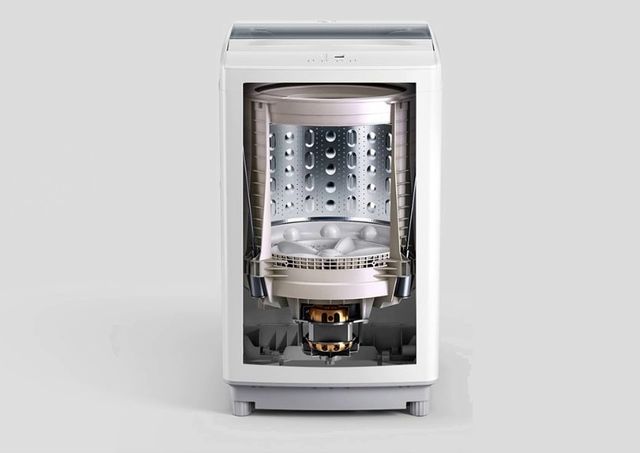 Well, a new Redmi brand really surprised us with new devices at a special event on March 18th. It was a big surprise to us that the Chinese company introduced not only a new Redmi 7 smartphone, but also wireless earbuds and washing machine.
You can already pre-order the washing machine Redmi 1A, or buy it on April 9 at a price of $120. We believe that this is a good price for a washing machine with a load of 8 kg, a metal body and many useful functions.
Source: mi