Scishion introduced very interesting device called Scishion Ai SE. This is an advanced game box with great multimedia functions. It works on Android 7.1, and you can install any Android apps. Also new device supports 1080P and 4K video playback. It is a game box, so you can play games through a wireless gamepad.
To be honest, I don't really understand how this game box differs from TV Box? Let's make first review of Scishion Ai SE, and find out is it really game box, and just regular Android TV Box.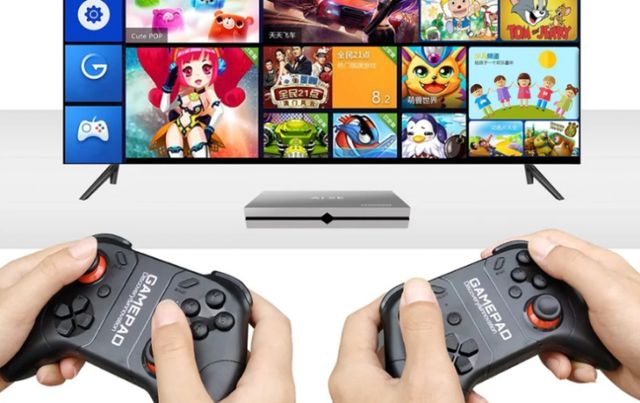 Scishion Ai SE: Specifications
OS: Android 7.1
Processor: RK3399
Core: 1.5GHz-1.8GHz, Cortex A53, Cortex A72, Dual Core, Quad Core
Graphics processor: ARM Mali-T860MP4
RAM: 4GB
ROM: 64GB
Video Format: 1080P, 4K, H.264, H.265, MPEG1, MPEG2, MPEG4, VC-1
Audio Format: AAC, FLAC, MP3, OGG, RM, WMA
Photo format: JPEG, JPG, MJPEG, PNG
Support 5.1 surround sound output: yes
Wi-Fi: 802.11 b / g / n / ac
Language: multilingual
Product weight: 310 grams
Product size: 16.00 x 16.00 x 2.80 cm
Scishion Ai SE: Design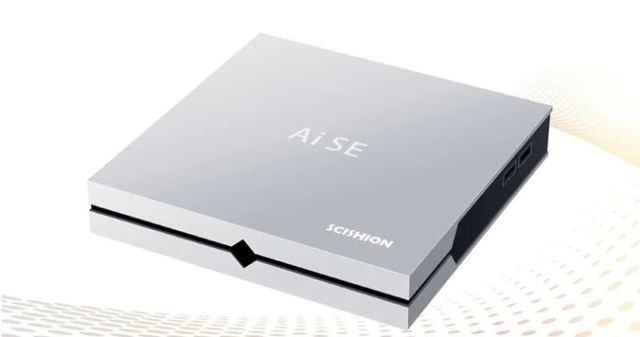 The device looks very simple and stylish. The body of the game box is quite small. It is slightly larger than a smartphone. Scishion Ai SE has a square form-factor of matte silver color with black inserts on the side panels.
The top cover is almost empty. There is only company logo and the name of game box. On the front panel is status indicator: power on/off and standby mode.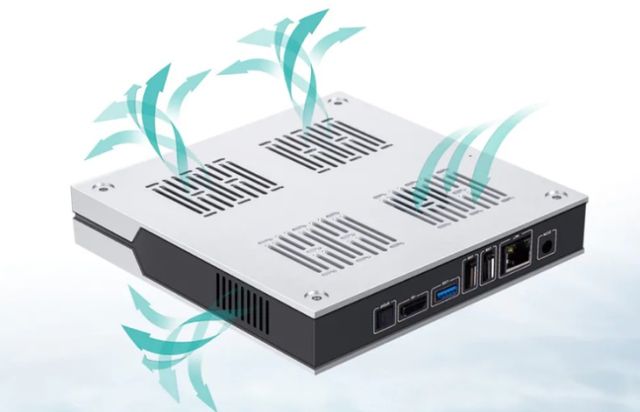 On the bottom of the game box there are four grids – this is a cooling system. Also, the ventilation grille is on the right panel of the device. Given the fact that the hardware is quite powerful, it is better not to close the grilles, otherwise overheating is possible.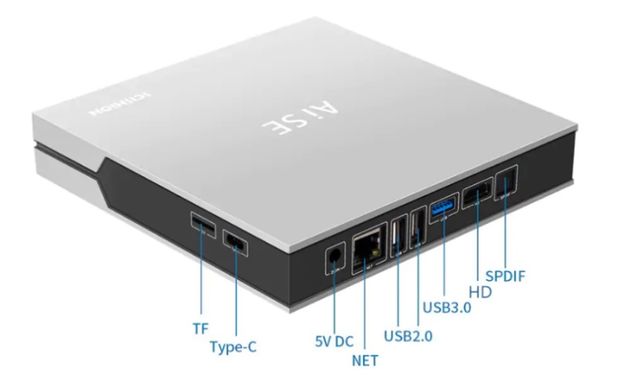 The following ports are located on the rear and right panels: AV, DC 5V, HD, SPDIF, TF card slot, USB 3.1 Type-C, USB2.0, USB3.0 and NET.
The package includes: game box, power adapter, remote control, gamepad, HDMI cable, user manual.
Scishion Ai SE: Gamepad
The gamepad is similar to the traditional game controllers, but it is smaller. A built quality is very good. The surface is smooth, so lies very well in the hands. Gamepad has built-in vibrators, which adds realism to gameplay.
The control buttons are following: cross on the left, buttons A, B, X, Y on the right, two joysticks with keystrokes and a power button. Above the joysticks there are three control buttons: Back, Start/Pause, Home. On the front of gamepad are two bumpers and two flip-flops. They all have a matte finish.
Scishion Ai SE: Performance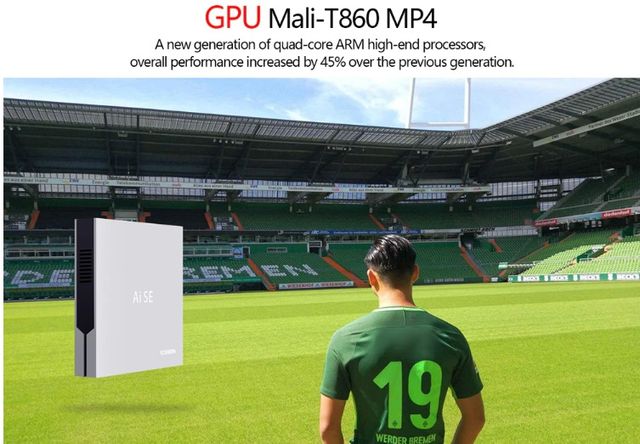 The game box is powered by hexa-core processor Rockchip RK3399. It supports decoding of H.26/H.264 and VP9 codecs with a resolution of up to 4K at 60 frames per second.
There is 4GB of RAM and 64GB of internal memory. This is very good news, because most manufacturers make TV boxes with 2GB of RAM, and 1.5GB of them are filled with system files. 4GB will be enough for quick working and launch any games. Also, if you need more internal memory, then you can use a TF memory card up to 32GB.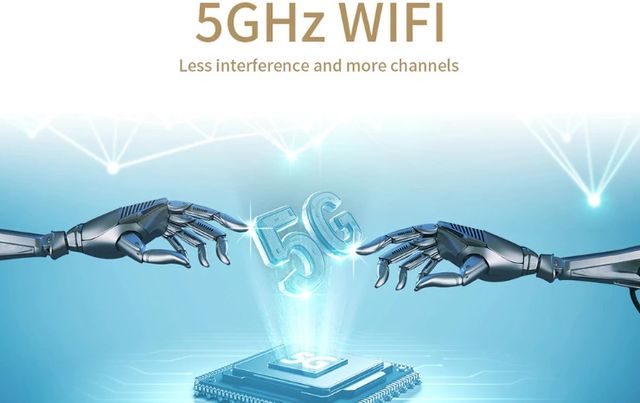 The box has an integrated WiFi 802.11 b/g/n/ac wireless adapter with an internal antenna. Wi-Fi transmission speed is good for watching any online content. The download speed reaches 100MB/s.
Scishion Ai SE: Operating System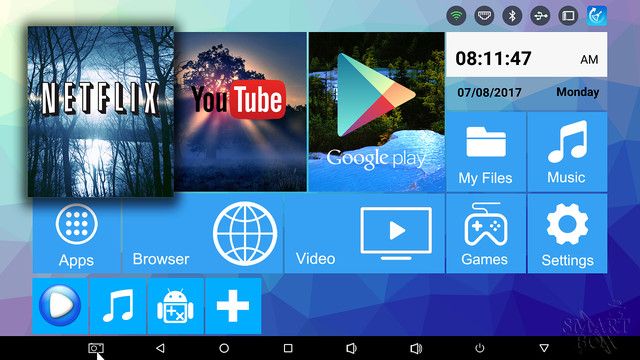 The game box runs on Android 7.1 operating system. When you first turn it on, you will see familiar launcher known for other TV boxes. The user interface is very fast and responsive. It works with minimal delays. There is a special navigation bar on the bottom, and status bar on top. The top panel shows the process of downloading files.
You can also see from the desktop which interfaces are involved. In other words, you can turn on Wi-Fi, Bluetooth, safely remove the flash drive, clean the cache, etc. Also, we like date and time widgets – a trifle, but nice.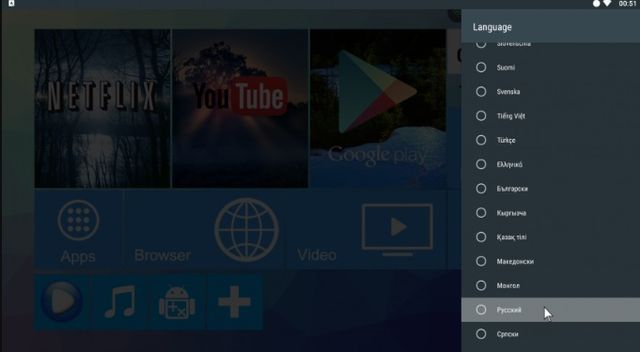 The preliminary or quick settings menu looks different. In the previous version of Android we saw a dark gray screen of settings for the entire display, while here the settings' menu is on the right side of the desktop and takes its third part. The options of settings menu are not inferior to the standard Android settings menu.
There is one more advantage of user interface. You can set the shutdown key of the standard remote control to three possible scenarios: shutdown, sleep mode and reboot. It is very useful function.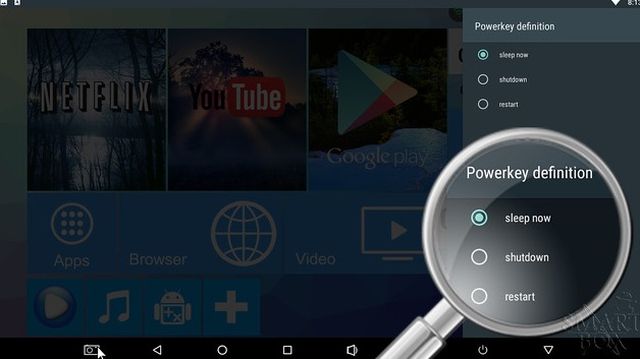 By the way, you can connect any USB device, for example, USB flash drive, smartphone, tablet, etc. The game box will process it accordingly, so the memory will be expanded. So, if 64GB of built-in memory is not enough for you, then just use USB flash drive.
Scishion Ai SE: Games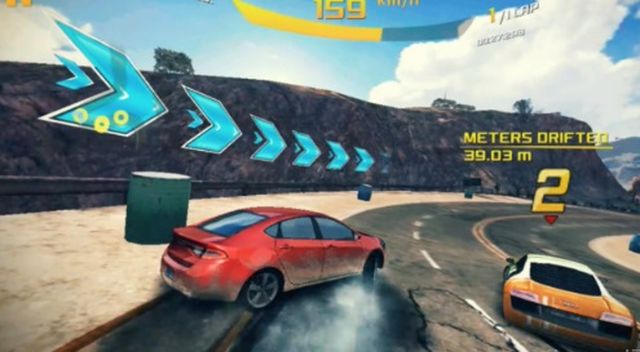 Naturally, the game box provides performance for modern Android games. To test the performance, we installed the well-known game Asphalt 8. We chose the maximum graphics settings, connected the gamepad, and played a lot.
Thanks to a good cooling system, the game box does not overheat.
Scishion Ai SE: Video playback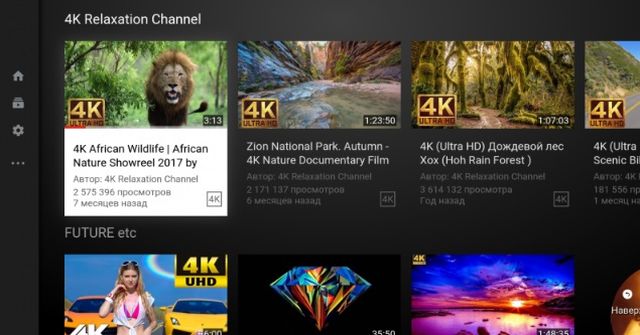 The video can be played from any streaming service. You can find many movies in Google Play Movies. When watching a video, there are no problems with the image, everything is fine. Even the 4K videos run quite good, but it was not surprising – the device is powerful.
YouTube is available with all relevant services: subscriptions, downloads, lists for views, recommended, and so on.
Сonclusion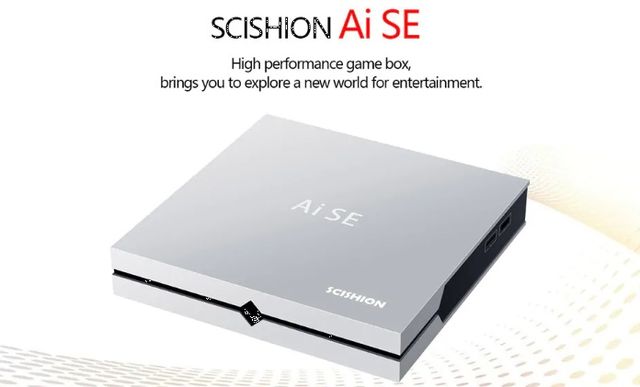 In our opinion, Scishion Ai SE is very interesting device. For $130 you get a game box with advanced features, and a media player to play 4K video. Android 7.1 operating system allows to install any Android apps.
From other side, we didn't understand why this is a game box. It looks like a regular Android TV Box. The only thing that makes it game box is gamepad. It comes in a package.