Last week, Xiaomi introduced a new gadget called Xiaomi Mijia CMSXJ11A. This is wireless IP surveillance camera with built-in battery. The camera can be used both indoors and outdoors.
We have already made reviews of other IP cameras from Xiaomi, such as Mijia XiaoVV-1120S-A1, MIJIA H.265 or Aqara G2. All of them are good cameras, but they don't have built-in battery. Xiaomi Mijia CMSXJ11A is the first IP camera from Xiaomi with built-in battery.
As usual, in the first review we discuss the features of the new gadget, talk about design, functions, battery, price and where to buy. We will try to order a new camera Xiaomi Mijia CMSXJ11A and make a full review and unboxing.
[content-egg module=Offer template=list]
Xiaomi Mijia CMSXJ11A: Design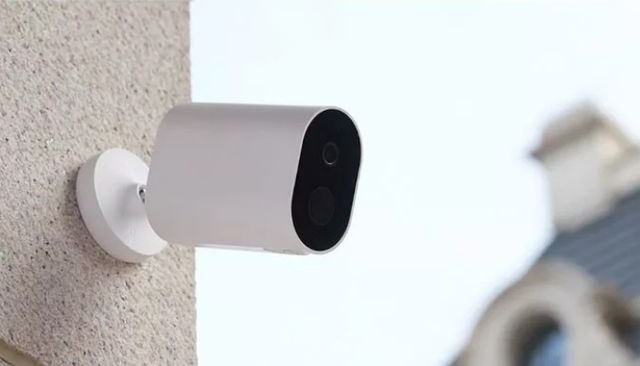 The Mijia CMSXJ11A camera looks very simple. Agree, the camera for video surveillance should be invisible and take up as little space as possible. The device is made of white matte ABS plastic. Only the front panel is black.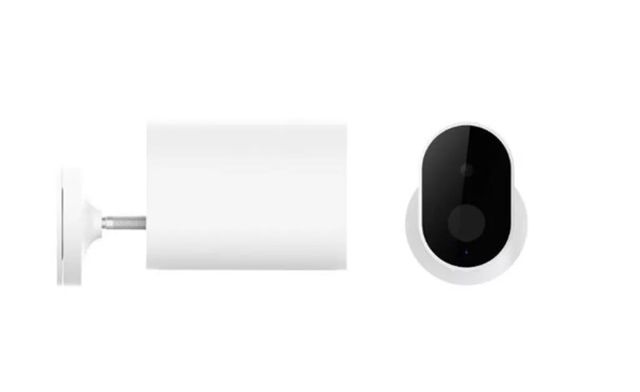 Xiaomi Mijia CMSXJ11A has a compact size – 140.4 x 47 x 73 mm and weight – 65 grams. The size of the camera is slightly smaller than the palm. The case has an elongated shape to fit a large battery.
On the front of the camera is a lens for shooting video, a light indicator and a motion sensor. On the rear panel there is a mount for fixing the camera on the wall and a charging port.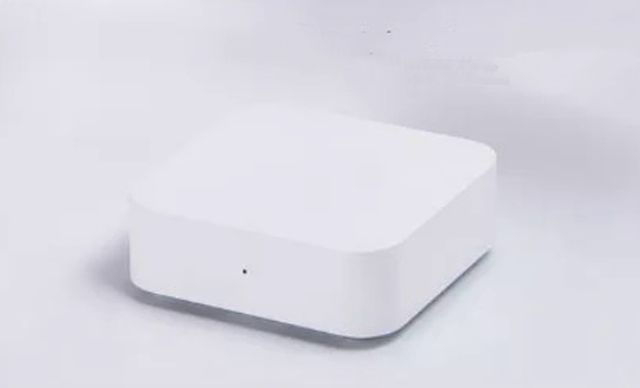 Now let's look at the gateway. The device is also made of white matte ABS plastic. A gateway is required for fast and stable connection of the camera to Wi-Fi network. It will be very useful if, for example, a Wi-Fi router is located far from the camera and the connection is interrupted.
There is a small LED on the front of the gateway. On the rear panel there are four connectors: charging connecting, USB 3.0, Ethernet port and slot for MicroSD memory card.
We should say that the package contents of Mijia CMSXJ11A camera include the wall mount, a power adapter, a charging cable, and a small gateway.
Xiaomi Mijia CMSXJ11A: Functions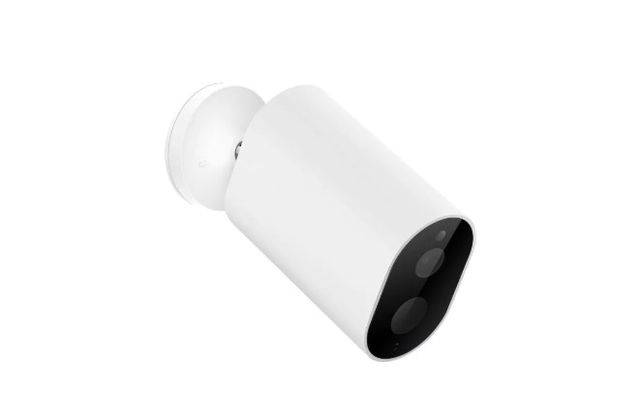 Xiaomi Mijia CMSXJ11A is equipped with 8-megapixel lens. The camera records video in 1080p resolution and offers a bright and clear image.
The camera body has IP65 standard. This means that the camera is fully protected from dust and water. You can place the camera on the street, and not worry about it, even in the rain.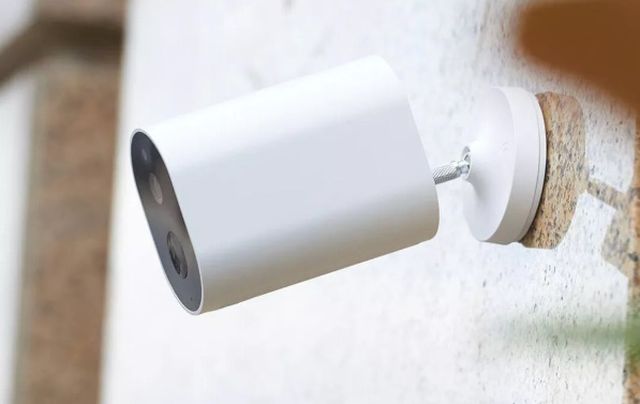 As we wrote earlier, for a stable and reliable connection to a Wi-Fi network, you need to use a gateway that comes in the package with camera. Xiaomi Mijia CMSXJ11A supports Wi-Fi 802.11 b/g/n, 2.4 GHz.
To connect the camera to a smartphone, and start video surveillance, you should follow these three simple steps.
First installation of Xiaomi Mijia CMSXJ11A and application
First you need to connect the gateway to the power supply.
Then download Mijia app, and synchronize your smartphone with the gateway. The smartphone should work on operating system Android 4.4 or IOS 9.0 and above.
Select the camera in the app on your smartphone, and you're done!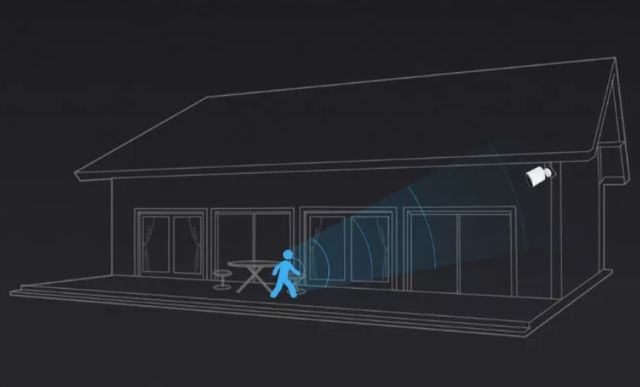 Xiaomi Mijia CMSXJ11A does not have internal memory, but you can use microSD memory card up to 64 GB in FAT32 format. Also, videos are stored in the cloud for up to 7 days.
The new wireless camera from Xiaomi is equipped with a motion detection sensor. The sensor is triggered at a distance of 10 meters and sends a notification to the owner's smartphone. You can be confident in the security of your home or office.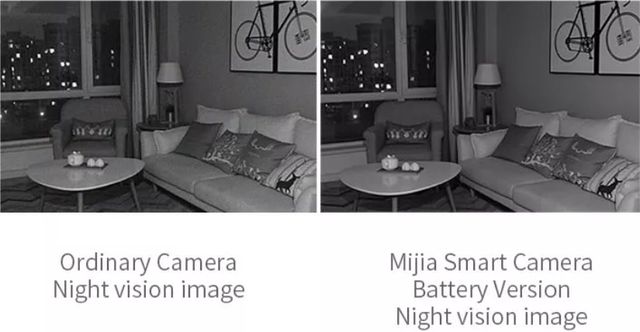 Thanks to the support of two-way communication, you can talk to a courier or any other person when you are away from home. Using the app on your smartphone, you can check what is happening in or near your home at any time.
The camera supports night vision and records video in 1080P / F2.6 / H.264 format.
The viewing angle of Xiaomi Mijia CMSXJ11A is 120 degrees. The camera responds to light or movement of animals.
Xiaomi Mijia CMSXJ11A: Battery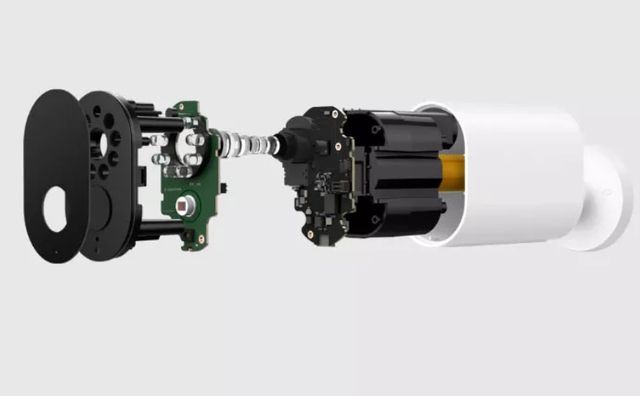 As we already said, the camera has a built-in battery with a capacity of 5100 mAh. The manufacturer promises up to 100 days of battery life on a single charge.
In other words, during the year you will need to charge Xiaomi Mijia CMSXJ11A camera only 4 times. This is a great result! It takes only 2 hours to fully charge the battery.
Xiaomi Mijia CMSXJ11A: Price
You can pre-order and buy Xiaomi Mijia CMSXJ11A for $69. Yes, the price is slightly higher than other Xiaomi IP cameras, but do not forget that this is the first wireless camera with a built-in battery.
We think that the price is fully justified, given the battery life, protection from water and useful functions such as a motion sensor and night vision.
[content-egg module=Offer template=list]