New day – new gadget from Xiaomi. Just yesterday we wrote about the new Xiaomi Haylou LS01 smartwatch, and today the Chinese manufacturer launches a new electric toothbrush called Xiaomi Oclean Z1.
The main features of new toothbrush are compact size, 32 levels of brushing intensity, IPX7 waterproofing and 30 days of battery life.
Of course, this is not the first electric toothbrush from Xiaomi. Previously, we have written about Xiaomi Oclean X with a touch screen, Alfawise ST206 with two brush heads and the cheapest Xiaomi SO WHITE EX3 electric toothbrush.
Now let's talk about the features of new Xiaomi Oclean Z1 electric toothbrush.
By the way, from October 14th to November 14th the toothbrush will be sold at discounted price. For more details please click the link below.
Where To Buy?
Xiaomi Oclean Z1: Design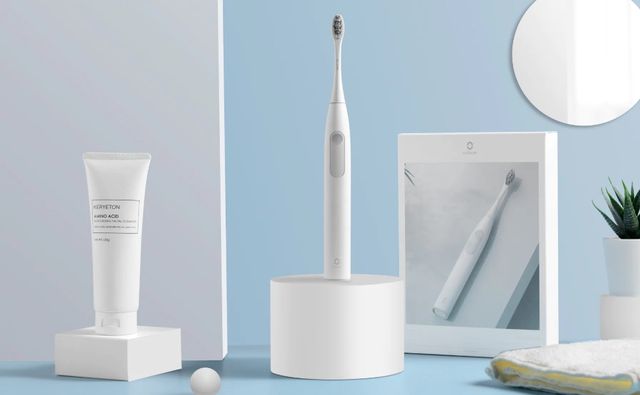 Oclean Z1 has a classic design. Like other Xiaomi electric toothbrushes, the new device comes in matte white with a removable head on the top and a magnetic charging connector on the bottom. The toothbrush is also available in soft pink color.
The body of Xiaomi Oclean Z1 is made of ABS plastic.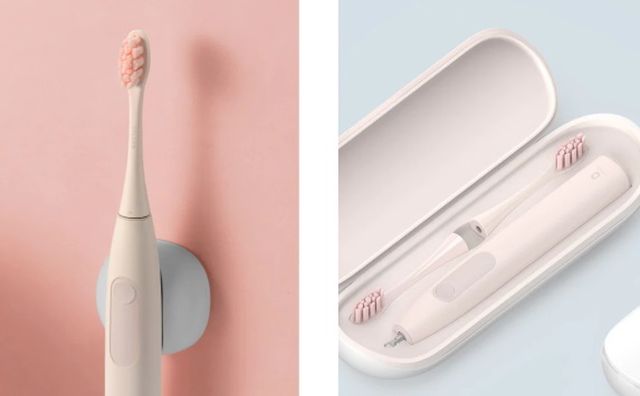 The toothbrush has compact dimensions – 24.35 x 2.44 x 2.44 cm. The company advertises it as a travel toothbrush. It is really convenient to take with you in travel or business trip.
Oclean Z1 weighs only 100 grams.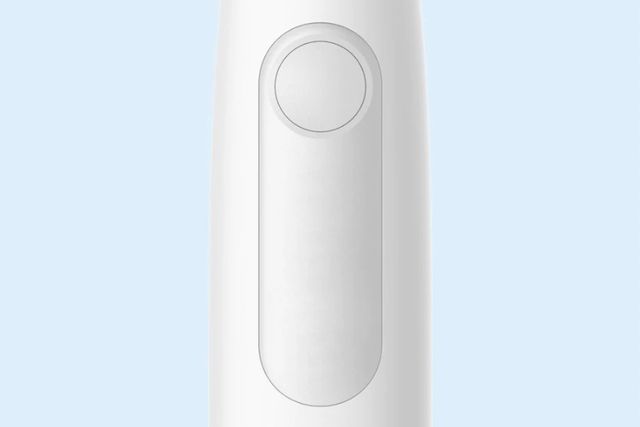 The main feature of new Oclean toothbrush is 3-segment LED display. As you can see, the display is divided into three equal segments. They show the level of brushing intensity. We'll talk more about this a little later.
There is a circular touch button above LED display. It can be used to turn the toothbrush on/off and change the brush intensity level.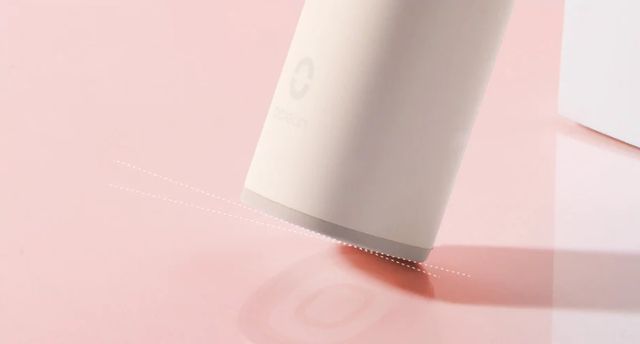 As I already said, the toothbrush has brush head at the top. The brush head is replaceable, and it should be replaced every 3 months.
There is a magnetic connector at the bottom to connect it to the charging base.
Xiaomi Oclean Z1: Specifications and functions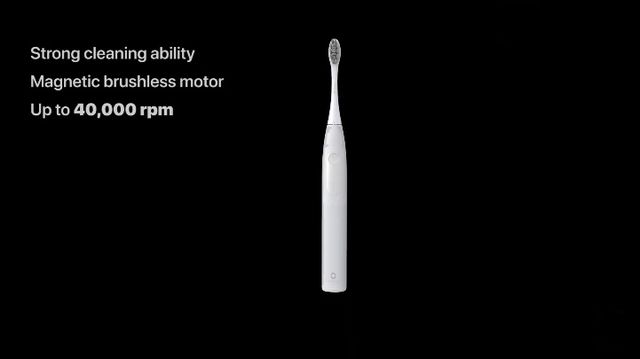 Xiaomi Oclean Z1 has a magnetic brushless motor. It provides a frequency of 40,000 rpm. Despite its high power, the toothbrush is quiet enough.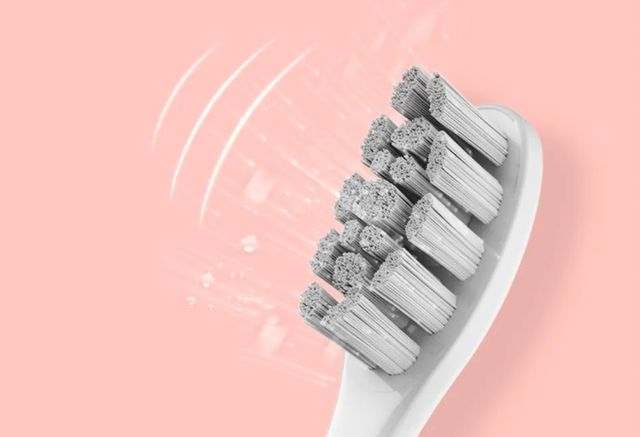 To start using Xiaomi Oclean Z1, you need to download the app on smartphone called Oclean.
Once you connect an electric toothbrush to your smartphone, you can choose from more than 20 brushing modes. You can also create your own brush mode.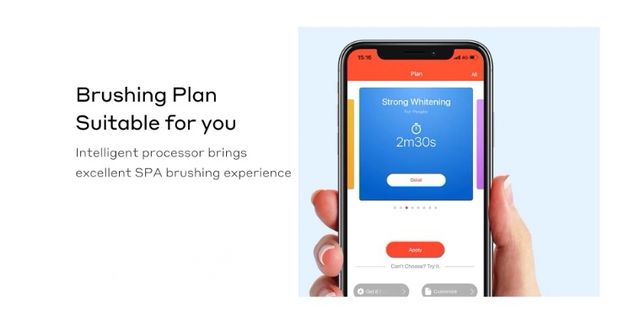 The new toothbrush supports 32 levels of brushing intensity. This is a really useful feature so you can customize Xiaomi Oclean Z1 toothbrush to suit your oral cavity. The toothbrush can be adjusted for sensitive teeth, crowns, dentures, etc.
As we wrote earlier, there is LED display on the front panel of the toothbrush. It is divided into three segments. Each segment indicates the intensity level: low, medium and high.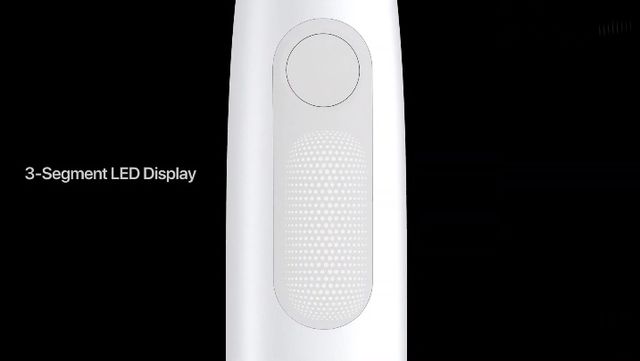 When the lower part of LED display is illuminated, the low cleaning intensity mode is activated. If the lower and central part – the middle level is switched on. When the entire LED display lights up, it is a high intensity level.
To change the intensity level, you need to press the round button above LED display once. It's very simple!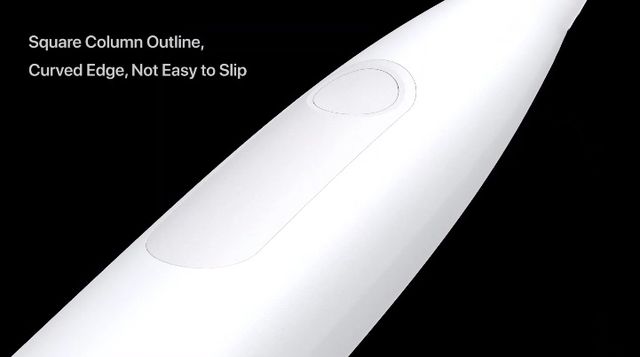 A long press of touch button power on/off the toothbrush, while a short press changes the intensity levels.
By the way, Xiaomi Oclean Z1 is equipped with a built-in 6-axis gyroscope. The toothbrush divides the user's oral cavity into 8 parts and detects blind spots during brushing. Oclean Z1 will prevent you from squeezing out!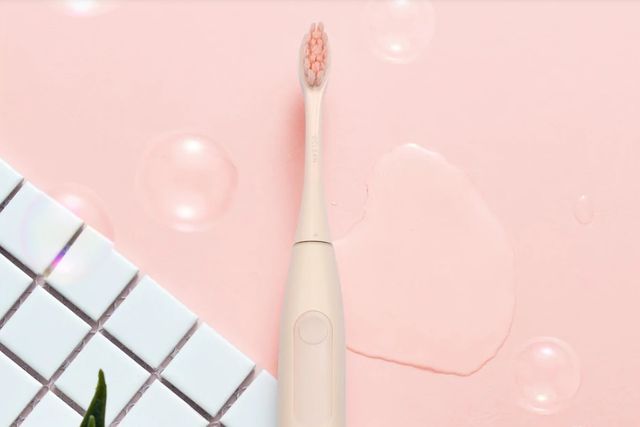 Xiaomi Oclean Z1 has IPX7 waterproofing. This means you can wash the toothbrush underwater or even brush your teeth in the shower.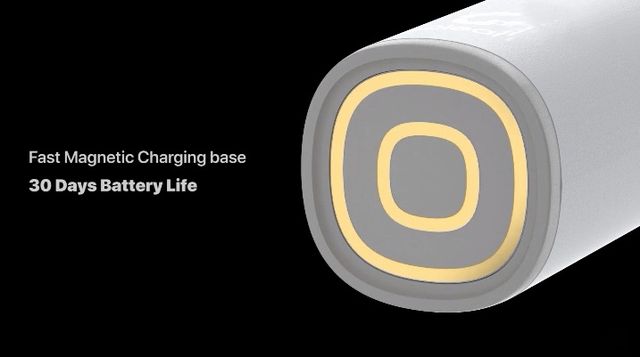 Oclean Z1: Battery
The electric toothbrush is equipped with 800 mAh battery. It provides about 30 days of battery life. This is a good battery life given the number of intensity levels and brushing modes.
Xiaomi Oclean Z1 requires only 2 hours to fully charge.
Xiaomi Oclean Z1: Price and buy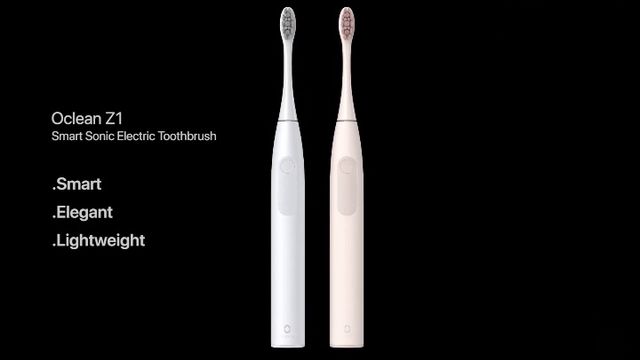 As we wrote at the beginning of the article, Oclean Z1 electric toothbrush is sold at a discounted price of only $39 from October 14 to November 14. The full price is $49.
Xiaomi Oclean Z1 is a good electric toothbrush for use at home and even while traveling. It has a compact size, 3-segment LED display for changing the brushing intensity, and support for different brushing modes. The users can customize it to suit their oral cavity.
30 days of battery life and 40,000 rpm are good features for $39 toothbrush.
Where To Buy?