Once again, Xiaomi delights us with new interesting device. This time, Wanbo T2 Free projector caught my attention. Why?
First, because it's compact. Secondly, it has native Full HD resolution. Third, like the other Xiaomi products, the new projector is available at a very low price – just $85. It's very interesting, isn't it?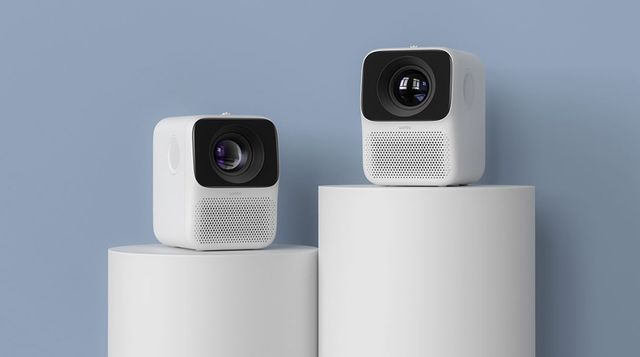 Okay, let's start our first review of Xiaomi Wanbo T2 Free.
[content-egg module=Offer template=list]
Beautiful and Cute Design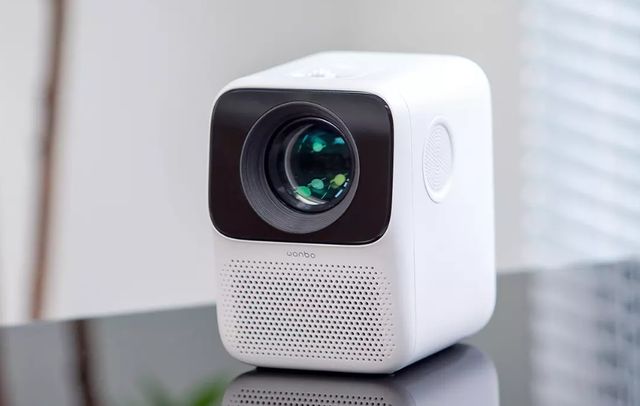 I think one of the main features of the new Xiaomi projector is its design. Just look at this projector! It looks very cute and reminds me of some cartoon character.
The size of the projector is 150 x 110 x 140 mm. It weighs only 900 grams.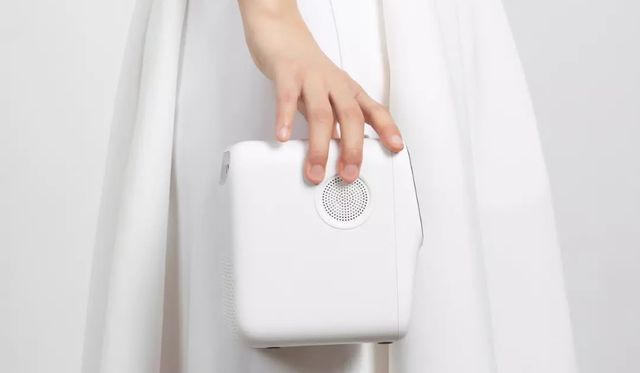 The body is made of white plastic, and only the front part with the projector lens is black.
Under the lens, there is a large grating for cooling the internal components. The air is blown to the front of the projector and blown out of the rear.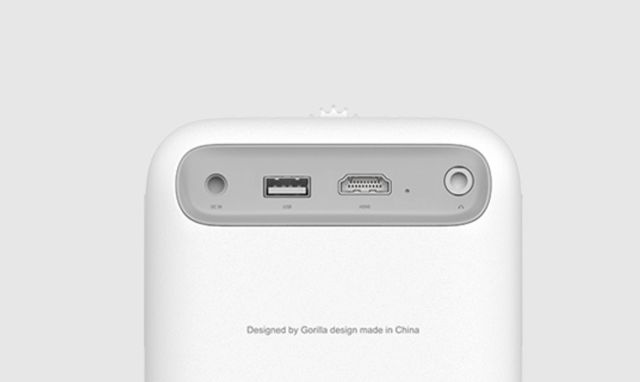 On the right and left sides we can see two more grilles, but these are the speakers.
On the back, there is the power connector, USB Type-A, HDMI port and AV connector. Xiaomi Wanbo T2 Free doesn't have its own operating system, so you need to plug in a USB flash drive, smartphone, laptop or even a game console to play a video or game on the projector.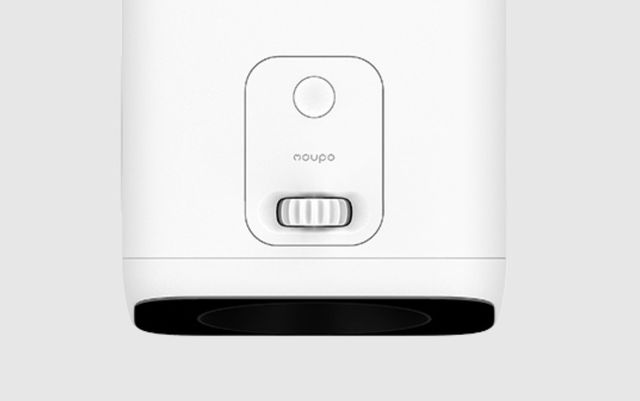 On the top, there is only one power button, and a wheel, which is most likely used to adjust focus.
Perhaps this is all about the design of Xiaomi Wanbo T2 Free. This projector is very compact, but it has a double speaker, a good cooling system and several ports for connecting different devices.
Main Features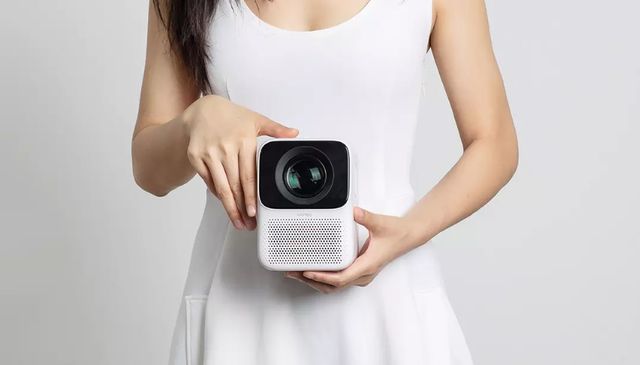 Now let's talk about specifications and features.
First, you should understand that Wanbo T2 Free projector costs only $85. You won't get the same projection quality image as Xiaomi Mijia Laser Projector or any other laser projector that costs $1,500 or more.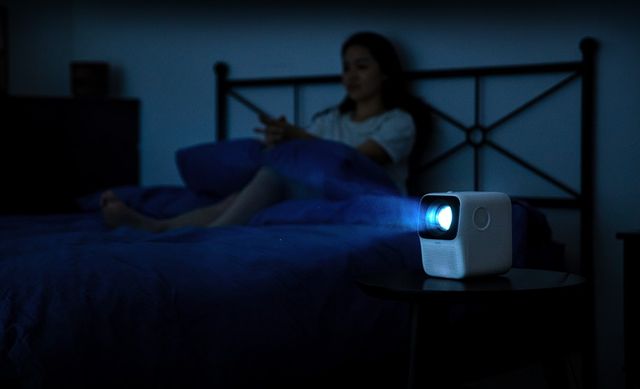 Wanbo T2 Free Can Be Used Only In The Dark
On the other hand, Wanbo T2 Free can be used for watching movies in a dark room. Why only in a dark room? The projector's brightness is only 150 ANSI. Unfortunately, this is not enough for a good and high-quality picture in the light.
Full HD Resolution
However, the projector has 1080p native resolution. The image is supposed to be quite clear.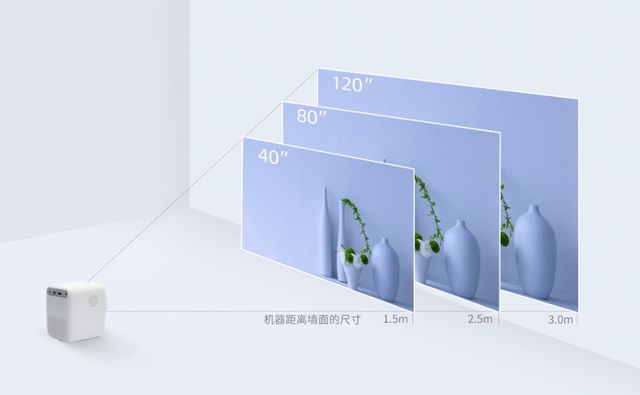 I should also say about projection image size – from 40 to 120-inches.
Interestingly, Xiaomi Wanbo T2 Free has correction of vertical trapezoidal distortion. Even some more expensive projectors do not offer this function.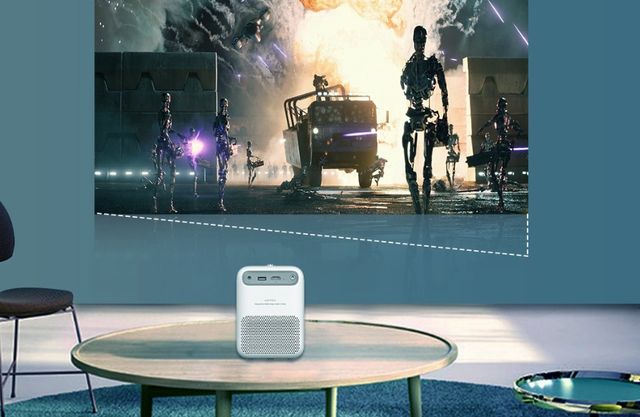 By the way, I forgot to say that Wanbo T2 Free comes with a remote control. The projector doesn't have a control panel on the body, so you can only operate it with a remote control.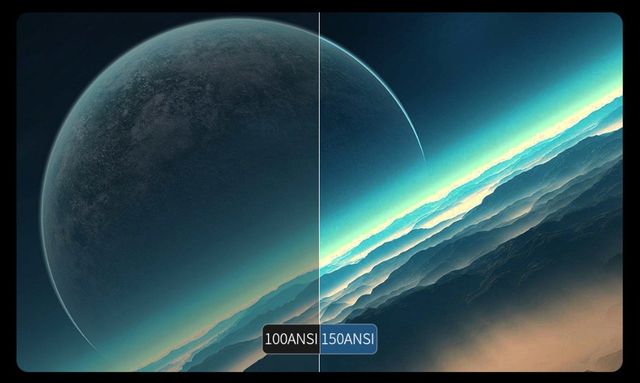 Unfortunately, the projector doesn't have control via a smartphone. It is not equipped with Wi-Fi or Bluetooth. You can only connect the projector to your smartphone via USB cable, and use your mobile device as a storage device to play videos or photos on the projector.
Where To Buy Wanbo T2 Free?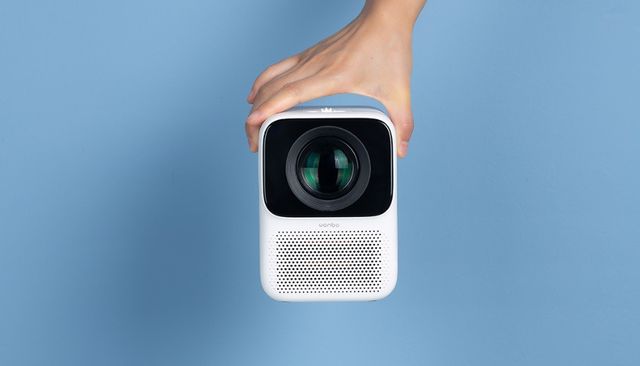 As I said before, the price of the Xiaomi Wanbo T2 Free is only $85. So far, the projector is only sold in China. I can't find any offers on Aliexpress, GearBest or Banggood.
However, I think Wanbo T2 Free will soon appear in Chinese stores, and we can buy it.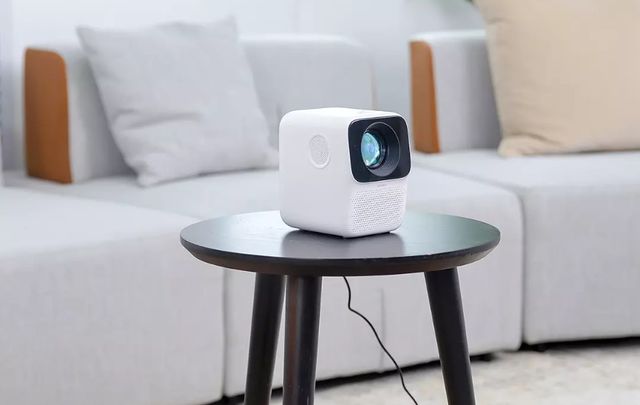 To sum up, the new Xiaomi projector is not a replacement for a TV or a home theater projector. Wanbo T2 Free has good resolution but low enough brightness, so it can only be used in dark room.
[content-egg module=Offer template=list]
Source: xiaomiyoupin