Smart TV or laser projector? If earlier we would definitely choose a smart TV, then today it is quite difficult to make a choice. Modern projectors offer excellent performance, and their price is even lower than many TVs. Can you imagine how much 150-inch TV will cost? Do they exist at all?
According to Aowei Cloud, the sales of laser projectors in 2017 increased by 26% compared with the previous year. According to Zhongyikang market monitoring data, in the first half of 2018, retail sales of projectors increased by 32.3%. It is expected that by 2020 the sales of laser projectors will be 232,000 units, and the cumulative annual growth rate will be 51%.
Projector sales growth indicates that more and more users are choosing laser projectors as a replacement for smart TV. Given the improved technology of projectors, as well as reducing their cost, it is likely that the popularity of laser projectors will increase even more.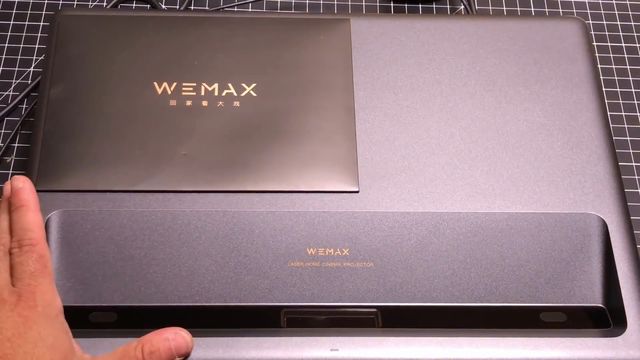 However, for now the projector market is still niche. Laser technology is also relatively new to users, and not many people are able to appreciate the high quality of laser projectors.
In early 2019, Xiaomi introduced its new projector called Xiaomi WeMax One Pro FMWS02C. The manufacturer says that new laser projector has the shortest focal length.
The new projector Xiaomi 2019 has a brightness of 7000 lumens, and also supports video playback at 4K resolution and a maximum image size of up to 150 inches.
In this review of WeMax One Pro FMWS02C we'll talk about design, specifications, image quality, user interface and many other details.
Where To Buy?
Gearbest.com
Aliexpress.com
Alibaba.com
Xiaomi WeMax One Pro FMWS02C: Design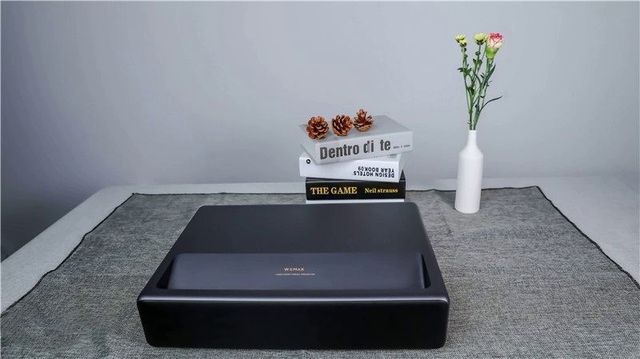 The size of new Xiaomi projector is similar to the size of 15-inch laptop. Black ocher is used as the main color. The body is made of plastic, but it is covered with a special material that prevents scratches, damage, and does not collect fingerprints. Matte surface of the case looks very stylish.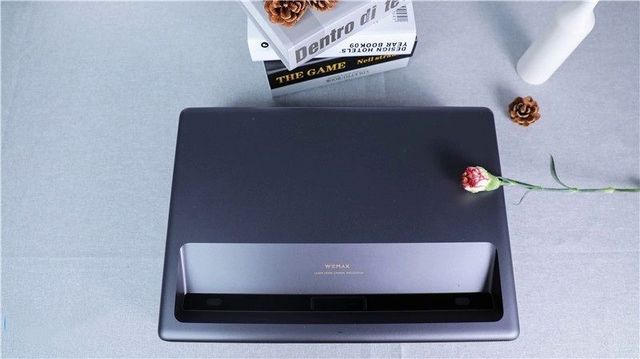 WeMax One Pro FMWS02C has a traditional rectangular shape. On the top panel there is a small recess inside which the laser is located. WEMAX logo is on one side of the recess. Near the laser is unobtrusive power indicator.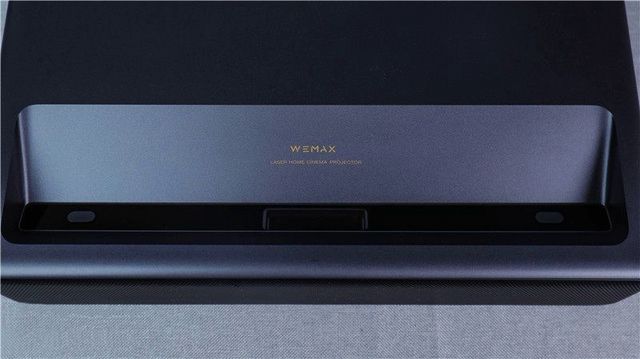 The panel with laser consists of two parts. The first one is a long glass protective lens cover, and the second is a projection lens.
On the sides of the laser, we can see dual built-in infrared sensor. The sensor reacts to the approach of the person to the laser lens. For example, if a child approaches the projection with curiosity, the projector's brightness decreases, and the warning text "Please do not look directly at the light source" appears on the screen.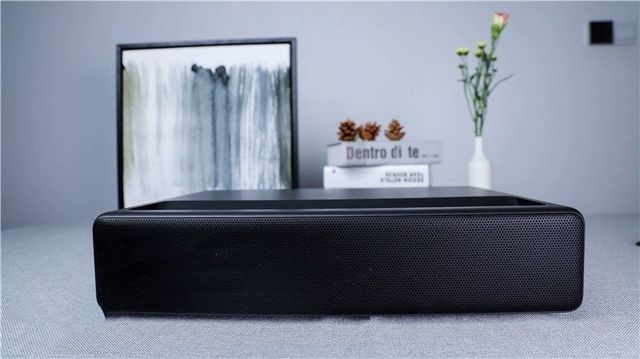 The entire front panel of projector is occupied by a speaker grille covered with a metal grid. Under the grille there are two built-in broadband speakers. Their total power is about 30 watts. Powerful speakers provide stunning sound while playing games or watching movies.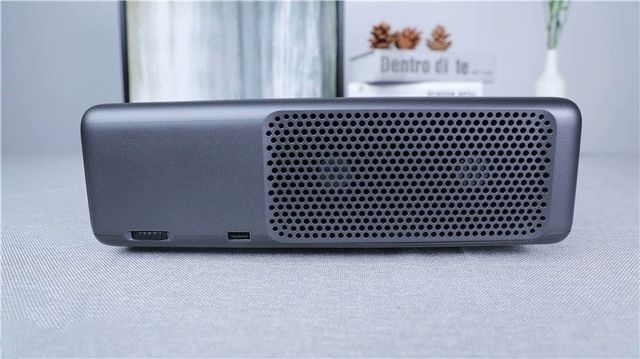 On the right side is a large grille with air vents. If you look closely, you can see two fans inside. A small wheel in the bottom corner allows you to adjust the height of the projector on the right side.
Near the wheel is USB 2.0 port for easy connection of additional devices.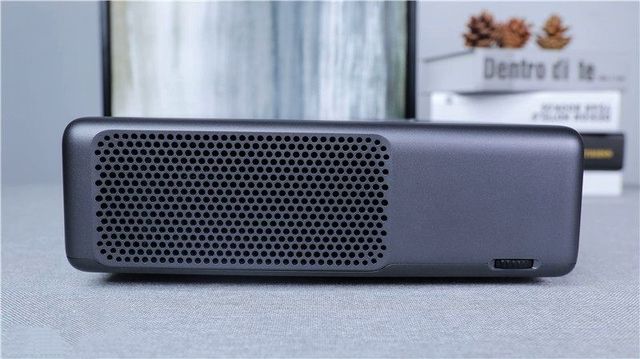 On the left side there are the same large ventilation holes and a wheel for adjusting the height of the projector on the left side.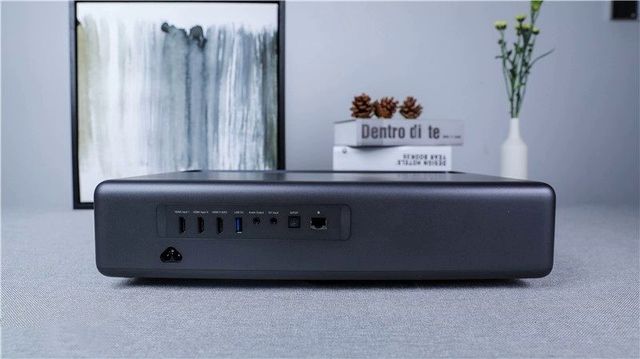 Let's look at the back panel of Xiaomi WeMax One Pro FMWS02C. Here you can find ports and connectors, such as HDMI1 and HDMI2 input, HDMI 3ARC audio connector, USB3.0 audio output audio connector, AV input, S / PDIF optical digital audio output, Ethernet, as well as power connector.
A large number of ports allows you to connect various additional devices, ranging from game console, subwoofer and other useful gadgets.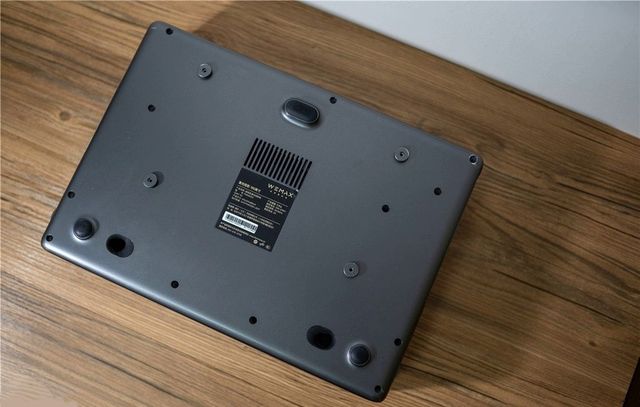 On the bottom panel are the screws to screw the projector to the bracket. In the center there is a sticker with brief information about projector, another cooling grill and three rubberized legs.
As you can see, the legs prevent the projector from slipping, and do not allow the device to scratch the surface on which it stands.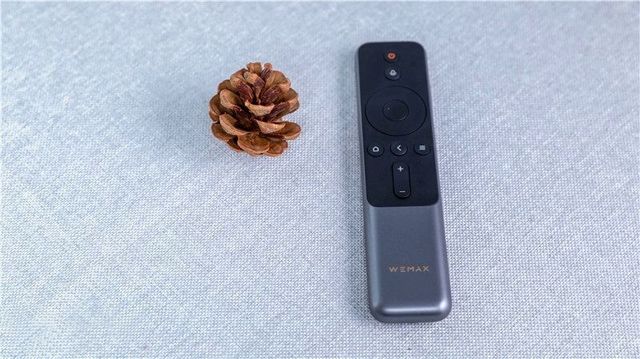 WeMax One Pro FMWS02C is a heavy projector. Its weight is 6.9 kg. Size – 41 x 29.1 x 8.8 cm. As you understand, this is not a portable projector.
The remote control matches the color of the projector. The remote works via Bluetooth, and it supports intelligent voice commands.
11.11 SALE - 26% OFF
Wemax ONE PRO FMWS02C ALPD 7000 Lumens Laser Projector
Xiaomi WeMax One Pro FMWS02C: User Interface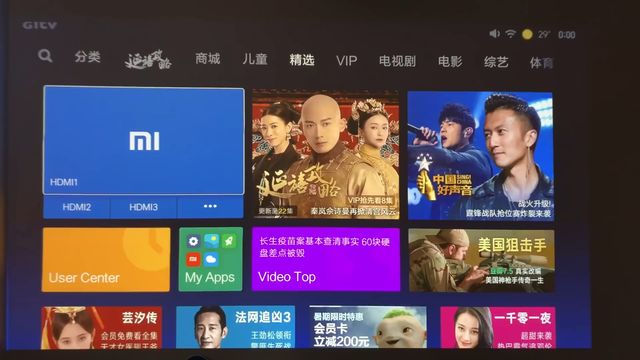 WeMax One Pro FMWS02C runs on MIUI TV operating system, which is compatible with Xiaomi TV system. Horizontally located icons: TV shows, movies, sports, etc. Each category has its own tab.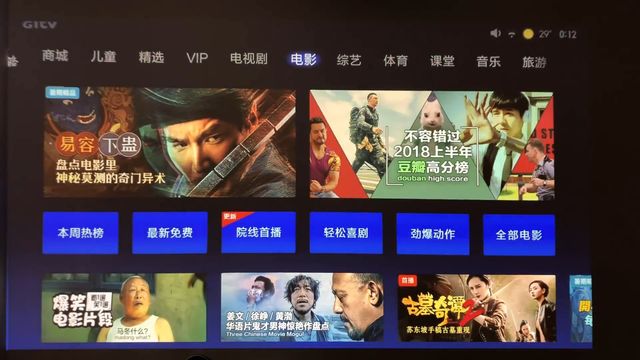 MIUI operating system collaborates with iQiyi, Youku, Mango TV and other platforms for watching videos, TV shows and movies. While watching a video, the user can press "Menu" button on the remote control to adjust the sharpness, aspect ratio, and playback options. Also video rewind and Dolby sound settings are available.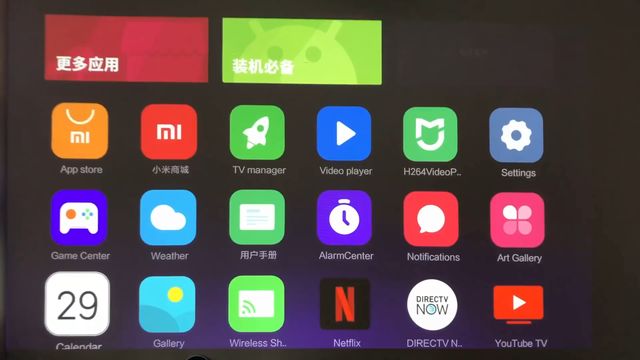 In addition to the built-in apps, Xiaomi WeMax One Pro FMWS02C laser projector supports the installation of third-party applications and games.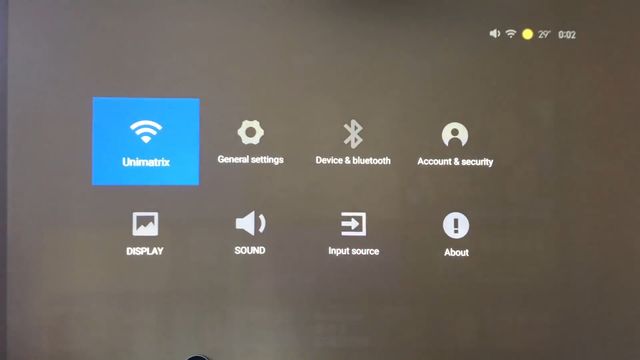 Xiaomi WeMax One Pro FMWS02C has the same user interface as Xiaomi TVs or TV boxes. In general, the built-in MIUI system is very simple and convenient for everyday use. Nevertheless, Chinese services and apps on the main screen make it less attractive for European user.
WeMax One Pro FMWS02C: Laser Technology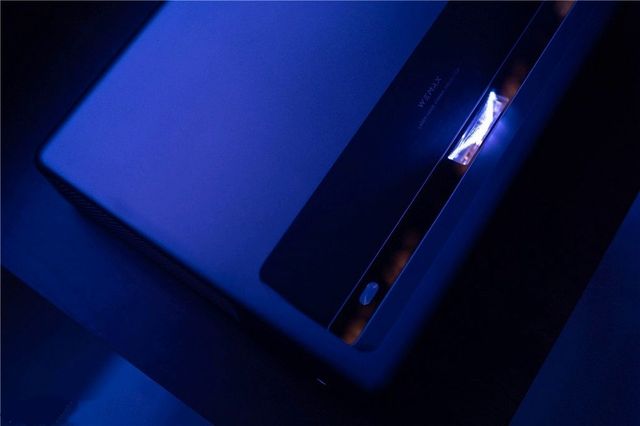 The new projector from Xiaomi uses laser technology. One of the manufacturers of this laser projector is the leading company in the laser source industry – Guangfeng Optoelectronics. We should note that the market of film production using Guangfeng photoelectric lasers technology is very large.
WeMax One Pro FMWS02C is equipped with DMD 0.47″ microcircuit. The light source is the third generation ALPD®. The ALPD® uses advanced laser display technology. Compared to previous generations, the red light has significantly improved, while the contrast is increased to 4000:1 and brightness 180 nits.
Xiaomi WeMax One Pro: Image Quality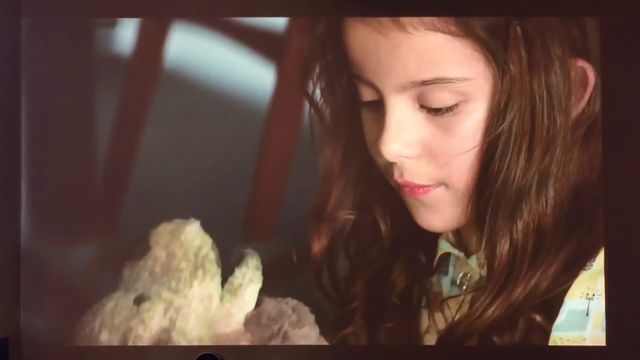 In the photos below you can see the projection of Xiaomi WeMax One Pro FMWS02C on a smooth white wall. The naked eye can see that the brightness of the image is not inferior to TV. The contrast between light and dark colors is excellent, the highlights are not overexposed; the skin texture of the characters is delicate, and the landscape level looks as natural as possible.
In general, the brightness of the image is not very saturated, and the picture is really good.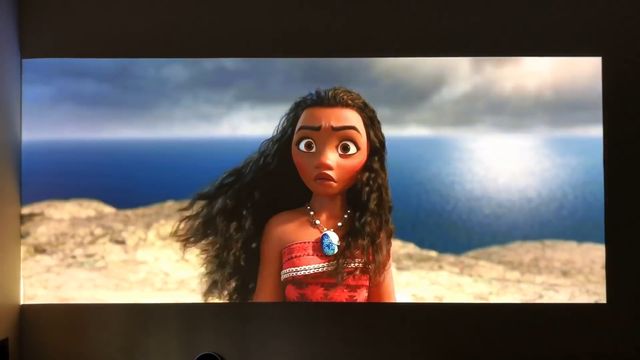 By the way, we also checked the contrast and color reproduction in the dark. As we wrote earlier, the contrast of WeMax One Pro FMWS02C laser projector is 4000:1, and the native resolution is 1080P. The transition effect in grayscale is excellent, but the upper left corner is slightly weaker. As for colors, the color gamut is wide, while the transition from color to color is smooth.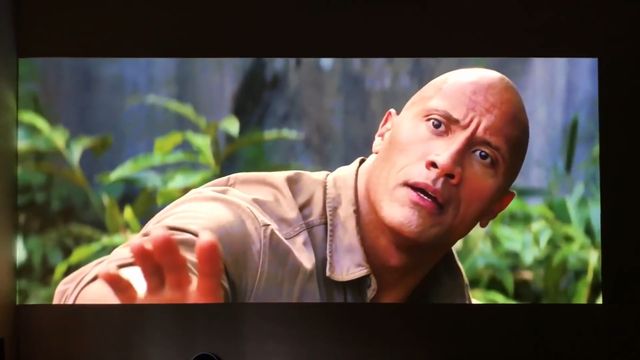 In strong sunlight, image details remain good. However, in a bright room it is impossible to avoid a decrease in brightness and a more pronounced gray color caused by too much white light.
Below you can watch the video with Xiaomi WeMax One Pro FMWS02C projector in light room and in complete darkness.
Xiaomi WeMax One Pro FMWS02C Video image quality in light room
WeMax One Pro FMWS02C Video image quality in dark
Xiaomi WeMax One Pro FMWS02C: Projection Settings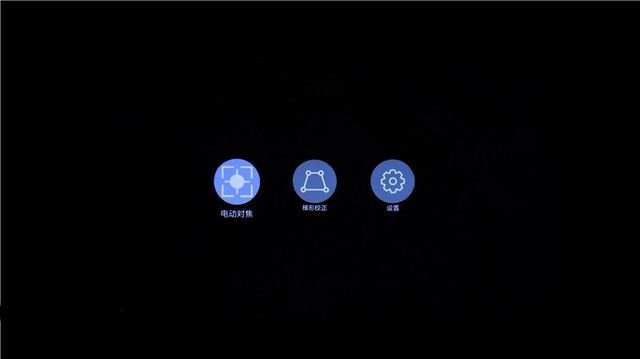 WeMax One Pro FMWS02C is equipped with an ultra-short focus lens of great depth – 18.08 mm and aspect ratio of 0.233:1.
In other words, you can place the projector at a distance of 50 cm from the wall, and it will project an image size of 150 inches. Great result!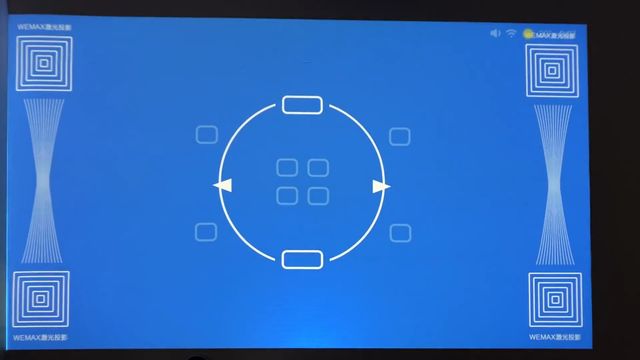 If you place a laser projector at a distance of 25 cm from the wall, it will create 100-inch large screen.
Xiaomi laser projector is equipped with automatic focus and manual keystone correction. Press and hold the menu button on the remote control to perform auto focus and keystone correction.
Xiaomi WeMax One Pro FMWS02C: Power and Temperature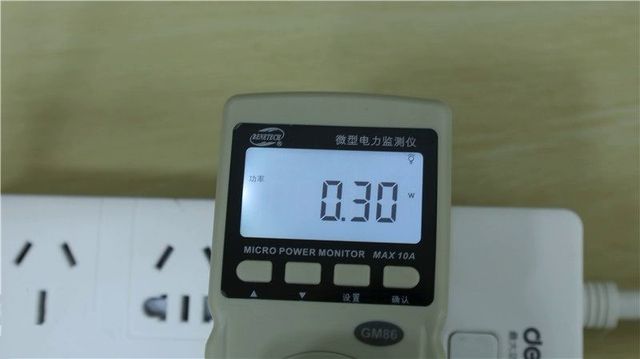 The lamp life is 25,000 hours. This means that you can use the projector 4 hours a day for 17 years!
If you often use the projector, the question arises about temperature and overheating, as well as energy consumption.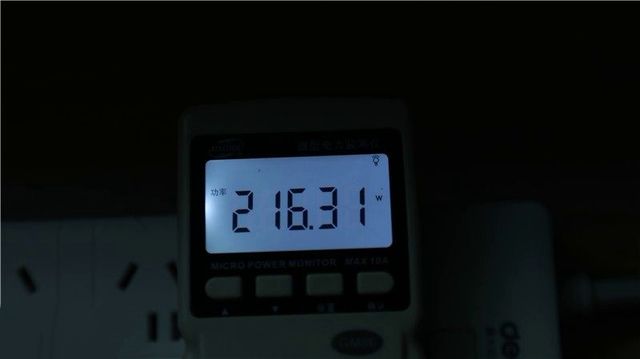 We have tested WeMax One Pro FMWS02C in standby mode, and the power was 0.3 watts. With continuous playing games for 2 hours, power consumption was 216 watts. Yes, this value is higher than the average for a laser projector, but less in comparison with TV. The power of 75-inch TV is usually 240 watts.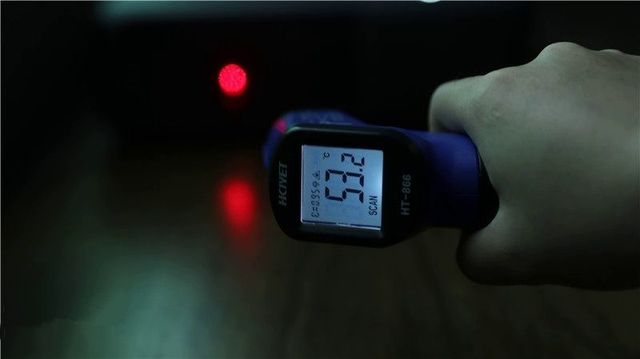 The sound of the fan does not interfere with watching movies.
The temperature of the left cooling grid is relatively high – about 50 degrees, so the laser projector is equipped with protection, and automatically turns off when it overheats.
Xiaomi WeMax One Pro FMWS02C: Performance Test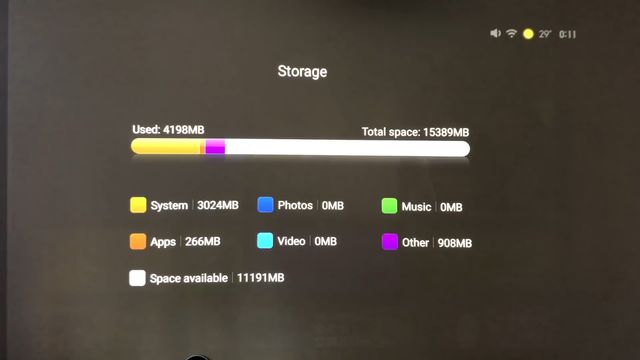 The new flagship projector from Xiaomi is equipped with T968 processor, 2GB of RAM and 16GB of internal memory. As we have said, the projector runs on MIUI TV operating system.
The native resolution is 1920 × 1080 pixels, while the refresh rate of the screen is 60/120 Hz. The projector supports 4K and HDR. It also works with Bluetooth devices, and connects to dual-band Wi-Fi.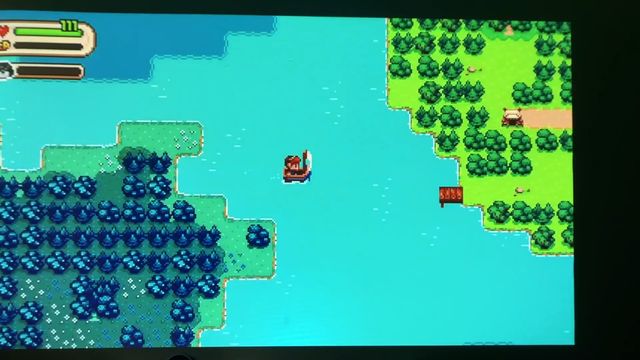 The projector supports 3D, Dolby and DTS technology with dual decoding.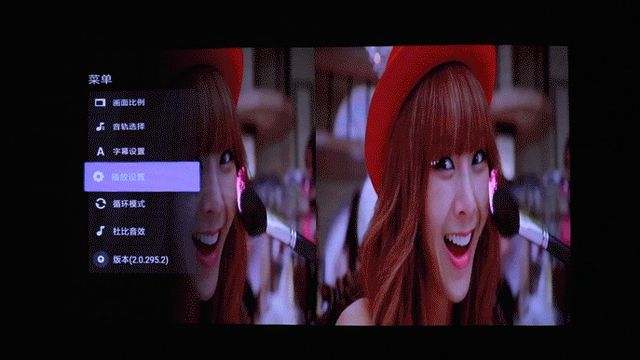 Xiaomi WeMax One Pro FMWS02C: Sound Quality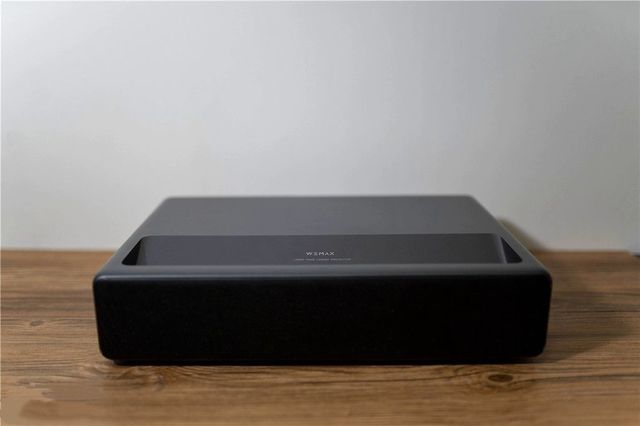 Xiaomi 4K projector has dual broadband and dual tweeters. Total output power is about 30W.
To check the sound quality, we launched the game with improved sound effects. As you know, gaming sound is an important part of gaming experience. The sound on WeMax One Pro FMWS02C projector is really clear and unbreakable.
Xiaomi WeMax One Pro FMWS02C: Conclusion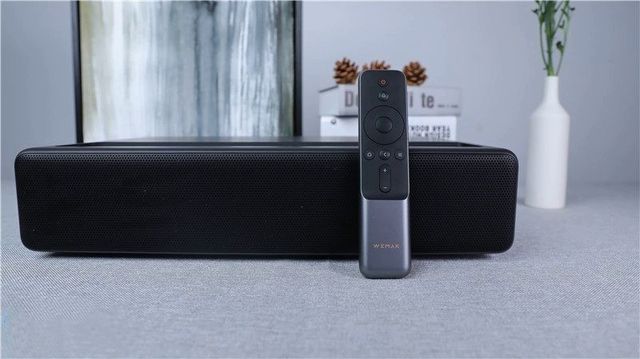 After review of Xiaomi WeMax One Pro FMWS02C, we can say that it is one of the best projectors to replace TV. Yes, this is a premium class projector, and it is quite expensive, but you get the best performance.
The ALPD®3.0 laser display technology improves color, contrast and image brightness. The color gamut is expanded, and the brightness is 7000 lumens. Ultrashort focusing provides a ratio of 0.233:1. At a distance of 50 cm from the wall you get an image of 80-150 inches in size.
The projector runs on Xiaomi MIUI user interface, which is fairly simple and easy to use, but it has only Chinese language and Chinese services.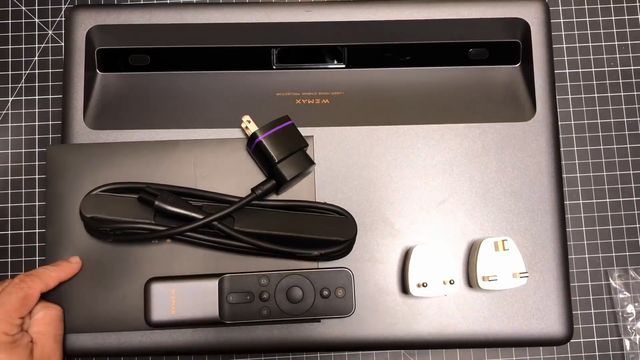 T968 processor and 2GB of RAM provide good performance. We should also say that WeMax One Pro FMWS02C supports HDR technology and 4K resolution.
Xiaomi WeMax One Pro FMWS02C: Price and where to buy
You can buy a laser projector Xiaomi WeMax One Pro FMWS02C for the price of $1899. This is a very good offer, because Xiaomi Mijia Laser Projector 4K with a brightness of 5000 lumens costs about $2299.
Where To Buy?
Gearbest.com
Aliexpress.com
Alibaba.com
Source: wemaxone