In early August, Zeblaze introduced its first hybrid smartwatch called Zeblaze HYBRID. Why hybrid? Because it has a classic design and winding mechanism, but it also supports smart functions, such as steps and calories count, as well as notifications.
By the way, we have already made the first review of Zeblaze HYBRID. You can read about the main features of the watch in this article.
August isn't over yet, but Zeblaze introduced the second generation of hybrid smartwatch – Zeblaze HYBRID 2. It also has a mechanical design, but square dial.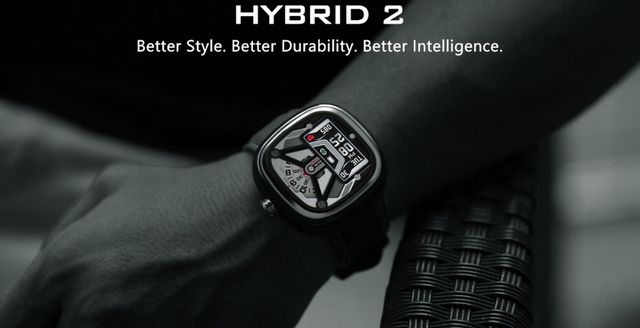 Zeblaze HYBRID 2 is equipped with a color 0.96-inch display, protection against water according to 5ATM standard, heart rate monitor and battery life up to 3 years on a single charge.
We prepared the first review of Zeblaze HYBRID 2 hybrid smartwatch. We already ordered the first generation of the watch, so soon we will publish the full review. When Zeblaze HYBRID 2 goes on sale, we will also buy it and make unboxing and full review.
[affcoups template="list" id="39648″]
Zeblaze HYBRID 2: Design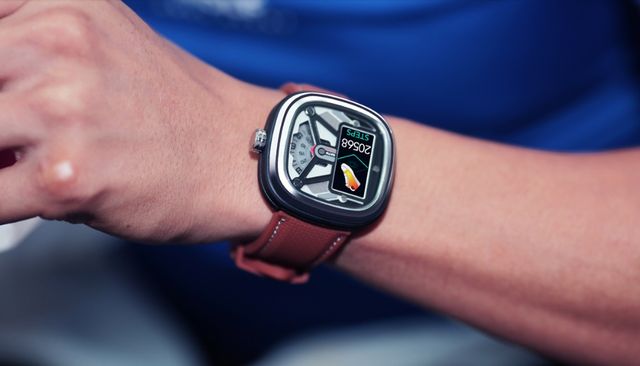 The new watch has received an interesting retro design. Zeblaze HYBRID 2 is noticeably different from other smartwatches not only from Zeblaze, but also from other brands.
Unlike the round dial of Zeblaze HYBRID, the new Zeblaze HYBRID 2 watch has a square dial, which is slightly larger.
The body is made of polyamide and carbon with a zinc frame around the dial. The case is also covered by DLC, which protects the screen from scratches and other damage.
The strap is made of silicone. The watch is available in only two color options: a black dial with a black strap and a silver dial with a brown strap.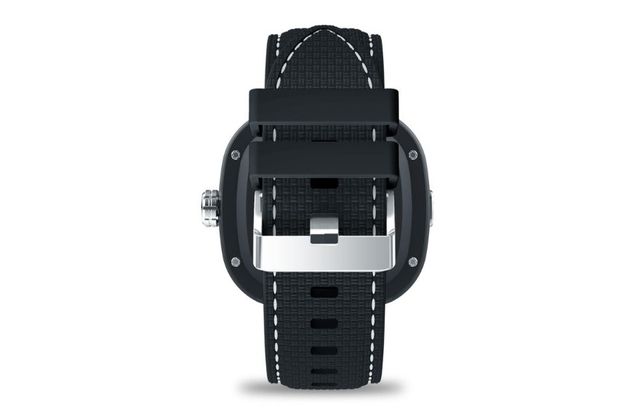 The strap is removable, and if necessary it can be replaced, but, unfortunately, the choice is not too large. The strap is 205 mm long and 26 mm wide.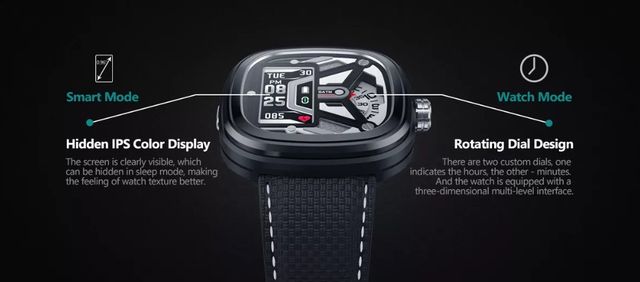 As you can see, there are no arrows and numbers around the dial. The new Zeblaze watch uses a special movement with a small fixed hand and moving numbers. This mechanism occupies the right side of the dial.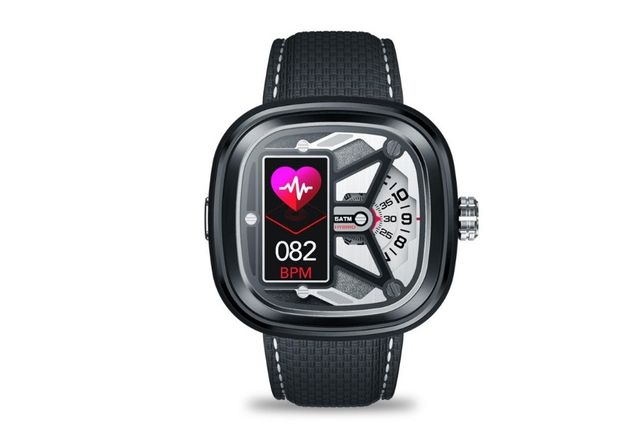 On the left side is 0.96-inch IPS display. This is a color screen with a resolution of 80 x 160 pixels. It displays the battery level, date and day of the week. Also this display is used for smart functions.
By the way, the dial is protected by spherical mineral glass, which also protects against scratches.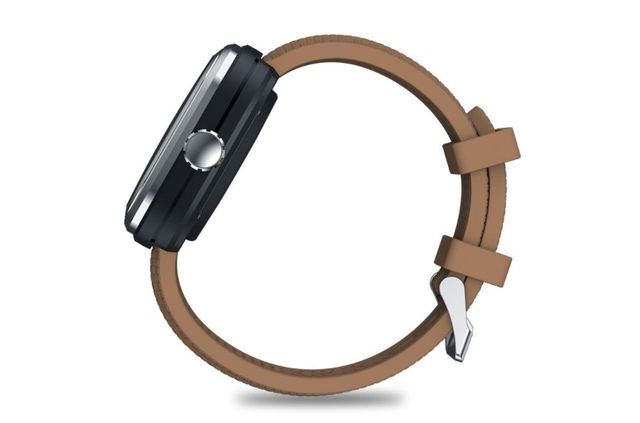 On the right side of the case is a large round button. It is made of stainless steel. Using this button you can start the watch mechanically.
On the left side is an oval button to control the functions of the watch.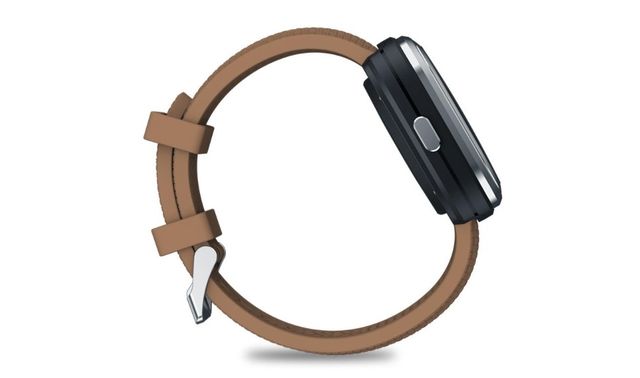 On the back panel, as usual, there is heart rate and blood pressure sensors, as well as magnetic connectors for charging.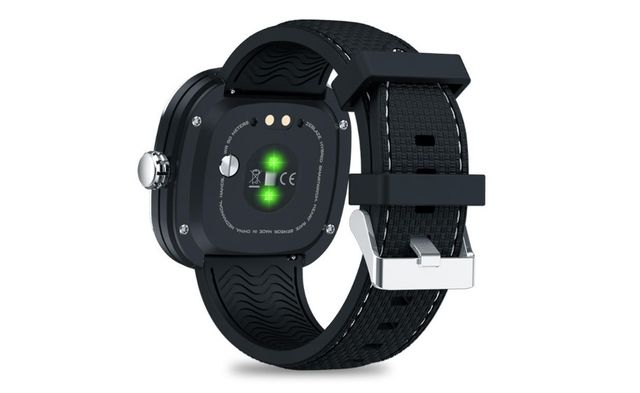 The watch dimensions are 44.5 x 45.5 x 15.8 mm and weight – 71 grams. In fact, the Zeblaze HYBRID 2 is not light and compact. However, looking at official photos, this is a unisex smartwatch, and it suits both men and women.
If you like smartwatches with retro design, we are sure that you will like Zeblaze HYBRID 2.
Zeblaze HYBRID 2: Specifications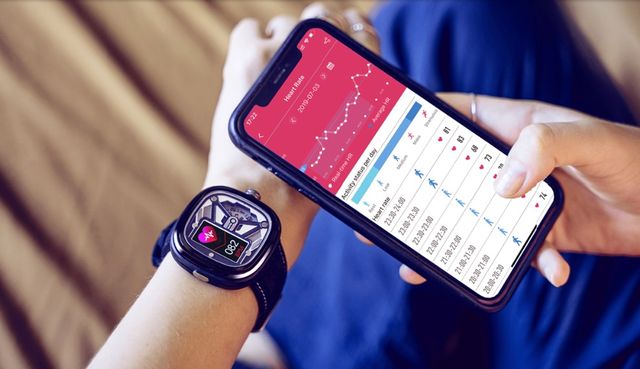 Zeblaze HYBRID 2 has Nordic 52832 processor. Bluetooth 4.0 is used to synchronize the hybrid watch with smartphone. A companion application on smartphone is called H Band. The app is multilingual, so you should not have any problems with installing and connecting the watch.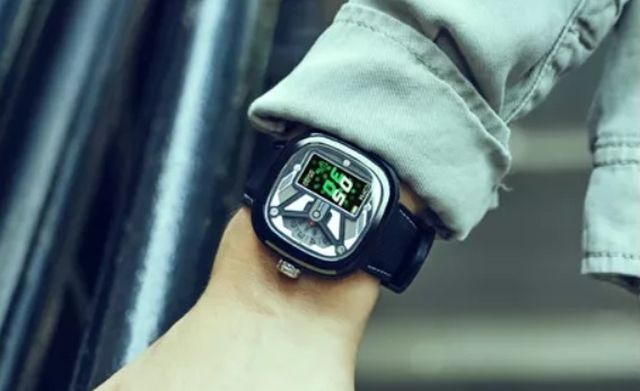 The new smartwatch is protected from dust and water according to 5ATM standard. Zeblaze HYBRID 2 is not afraid of drops of water, sweat, rain or short-term immersion in water. You can wash your hands or take a shower without removing the watch from your hand.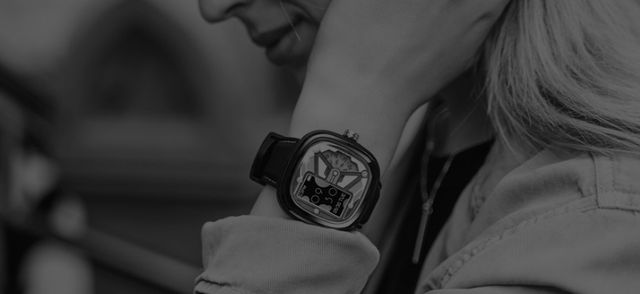 Zeblaze HYBRID 2 is equipped with 100 mAh battery. If you use smart functions, then single charge is enough for 5 days of battery life.
If you use Zeblaze HYBRID 2 as a mechanical watch, you can forget about charging it. The manufacturer says that the new watch must be started only 1 time in 3 years.
As we said, on the right side of the watch there is a round button for winding the watch mechanism.
Zeblaze HYBRID 2: Functions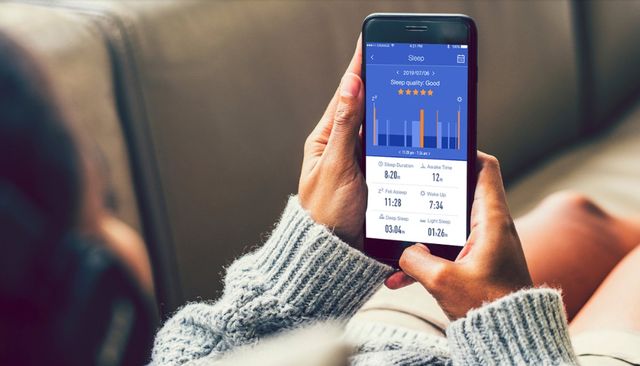 Now let's talk about functions. In addition to the standard indicators of time, date, day of the week, Zeblaze HYBRID 2 also counts steps, calories, distance, pace and speed. Also, it has activity reminder function, a stopwatch, an alarm clock, a phone search, reject a phone call and notifications from social media.
There are several sports modes for playing sports both indoors and outdoors.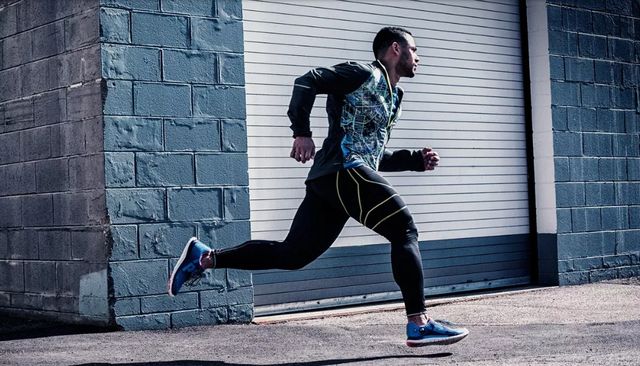 Zeblaze HYBRID 2 tracks your heart rate, blood pressure, and your body's state while sleeping.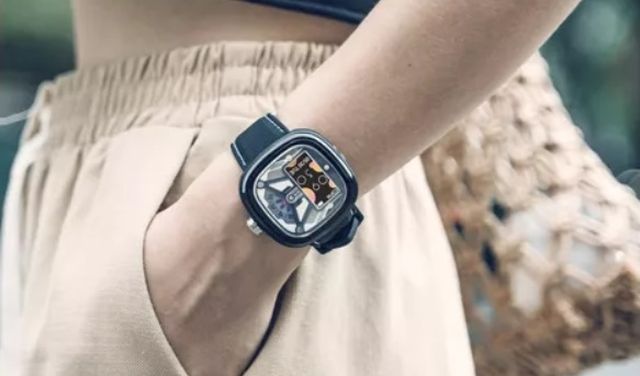 Also, the new HYBRID 2 watch is equipped with a sensor for monitoring women's health. It tracks the stages of the cycle and its changes.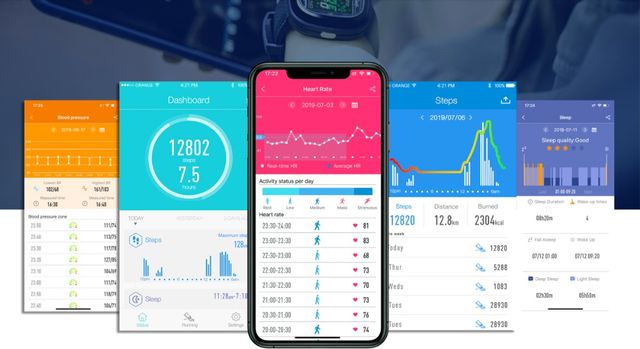 Information from all sensors can be viewed in the application on the smartphone. You can also monitor your sporting achievements and set goals for the future in a mobile app.
Zeblaze HYBRID 2: Price and buy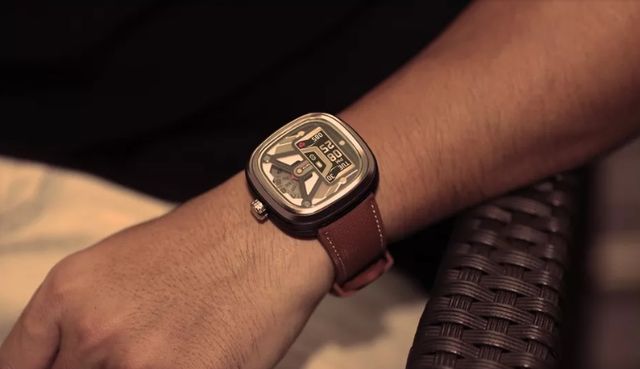 Zeblaze HYBRID 2 hybrid watch is now available for pre-order. Now you can buy them for $35. It seems that then the price will rise to $50, so if you like Zeblaze HYBRID 2, then you should pre-order it.
[affcoups template="list" id="39648″]
Source: zeblaze