Lenovo introduced a new sport watch called Lenovo E1. The manufacturer and online stores call it a smartwatch, but it is not. As we have said many times before, it is a fitness tracker, a fitness watch or just a sport watch with smart functions, but not a smartwatch.
Let me give you an example: a smartphone is a mobile phone with operating system (Android, iOS or other), and support of third-party applications. As for smartwatch, it is also a watch with operating system (WearOS from Google, WatchOS from Apple, etc.) and support of third-party apps such as Google Maps, Strava, etc.
If we look at Lenovo E1, the watch does not have operating system, and it does not support the third-party apps, as well as SIM card to receive or make phone calls.
Lenovo E1 has the same functions as Xiaomi Mi Band 4, but only with a square screen. Nobody calls Mi Band 4 a smartwatch because it is a fitness bracelet or fitness tracker.
OK, it's a very long introduction, but I had to explain this.
Let's start the first review of Lenovo E1. Is it really good watch for sports and everyday life?
[content-egg module=Offer template=list]
Lenovo E1: Design

In fact, Lenovo E1 looks like a typical fitness watch in 2019. We have already made review of V11 and SENBONO K1, but they have a round dial, while Lenovo E1 comes with a square screen.
It seems that the body is made of plastic, because the watch is light enough – 58 grams.
The screen has a diagonal of 1.33-inches and a resolution of 240 x 240 pixels. The screen is also covered by 2.5D glass to protect it from scratches.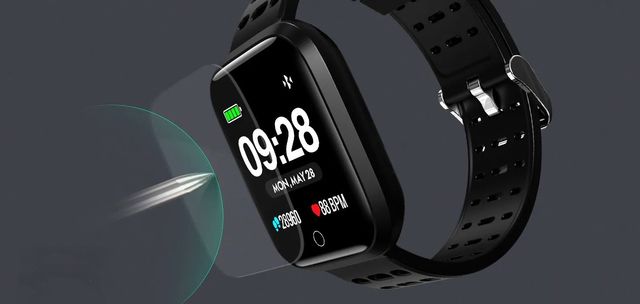 It's not a touchscreen display, as you might think. There is a button under the display to control the watch. It is a very strange solution, because a touchscreen is already a standard on the market of budget fitness watches.
The strap is made of silicone, and it has many holes so the hand does not sweat.
On the back of the watch there is a heart rate sensor and a charging connector.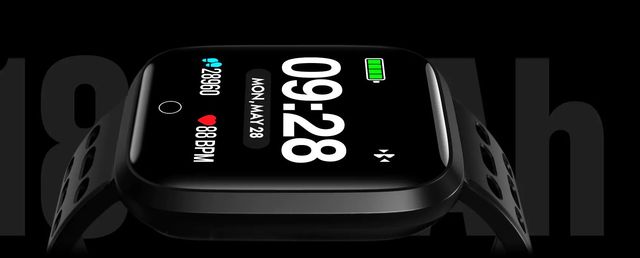 Lenovo E1 watch is protected from water by IP67 standard. You can wash your hands or wear the watch when it rains, but it is recommended to take it of before showering or swimming.
Now let's talk about Lenovo E1 functions.
Lenovo E1: Functions
Perhaps the main feature of Lenovo E1 is "Smarter HR Sleep Algorithm". In other words, it is an algorithm that monitors heart rate and sleep quality. According to manufacturer, the watch monitors the heart rate 24 hours a day. If the watch detects a health problem, it will let you know.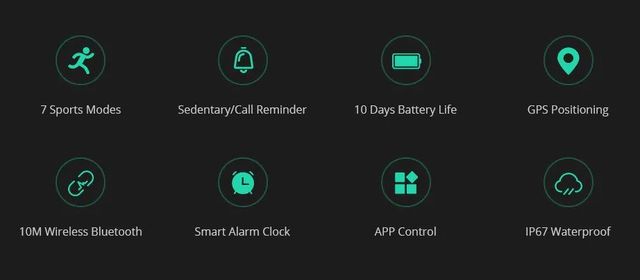 Of course, monitoring heart rate has a strong effect on battery life. According to the company, the new Lenovo E1 watch lasts 10 days with active use, and 25 days in standby mode.
To be honest, we don't believe in 10 days of battery life with 24/7 heart rate monitoring. Most likely, it will last 1-2 days.
Of course, Lenovo E1 has sports modes. There are seven sports modes available: walking, running, biking, rope, badminton, basketball and soccer. We are always wondering why manufacturers are adding badminton mode. Is this really a popular sport in China or other countries?
By the way, we would like to draw your attention to the fact that Lenovo E1 does not have a swimming mode. It means that it is not designed for swimming in the pool. The watch must be taken off before you go swimming.
Of course, Lenovo E1 watch has pedometer, calories count, distance, new notifications, alarm clock, etc. This is the standard set of function for a modern fitness tracker.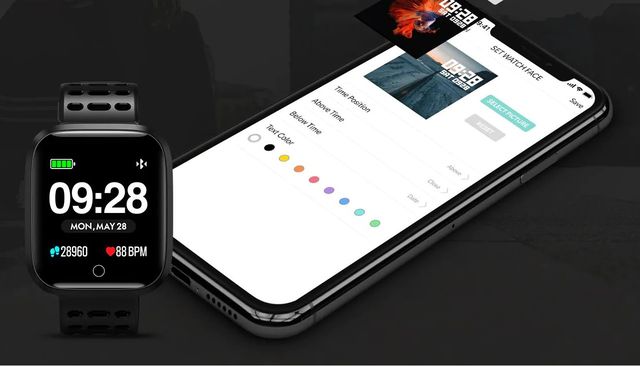 The manufacturer is proud of the feature called DIY 3D UI. After you installed the app on smartphone, you can customize the watch face of Lenovo E1. This is an interesting feature, but not a new one. We've already met it in other fitness watches.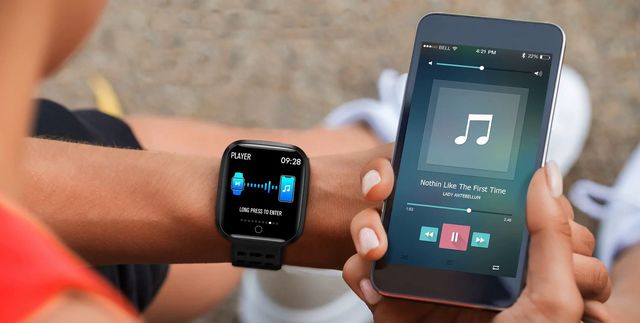 In addition, we want to draw your attention to the music control function. If you connect Lenovo E1 to your smartphone, you will be able to control music on your mobile device using the watch.
Lenovo E1: Price and buy
We can't say we are interested in Lenovo E1. The new watch from Lenovo has the same design and functions as most other fitness watches on the market. Perhaps the only interesting function is 24/7 heart rate monitoring.
In general, it is a typical fitness watch of 2019. The price of $39.99 is quite high for it.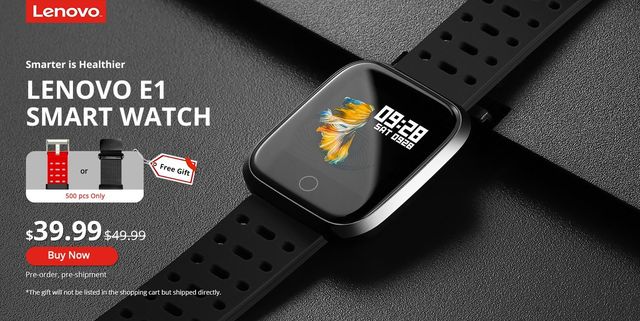 We can offer you much cheaper sport watches with a similar design and functions. We already said about V11 and SENBONO K1, but they have a round dial. Anyway, they cost about $20.
If you want a square dial, then pay attention to Alfawise H19 RFID, which costs $22, or even Gocomma A6 with a price tag of $14.
We think that when you buy Lenovo E1, you overpay for the brand. Of course, Lenovo is a better known brand than Alfawise or Gocomma, but the design, build quality, and functions of the new watch are no different from the less well-known Chinese gadgets.
Anyway, it is up to you to decide. Below we will leave the links where you can buy Lenovo E1 and other fitness watches.
[content-egg module=Offer template=list]